Since June 2021, ALS launched the ALS runner club. The mission of ALS runner club is to encourage sports activities, improve the physical and mental health of ALSers, and raise charity funds.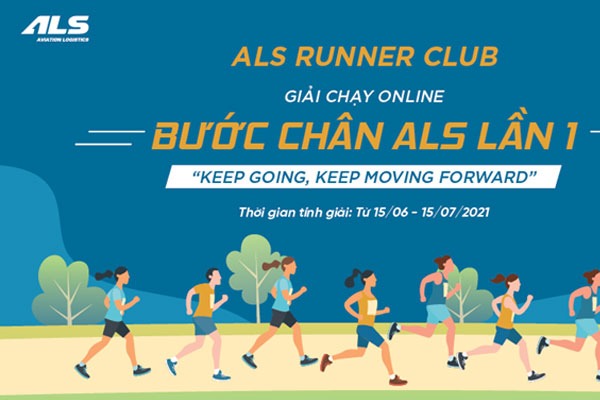 ALS RUNNER CLUB encourages all employees to take part in and share the joys. Each member's kilometer is equivalent to 1,000 VND, and periodically after each internal online race, the total number of kilometers recorded will be converted into money and contributed to the community's charity funds.
The 1st online ALS Footstep took place from June 15 to July 15, 2021. All the money converted from the total running kilometers of the athletes will be donated to the Government's Covid-19 vaccine funds, contributing to fighting against the pandemic in Vietnam.
ALSers uphold the spirit of solidarity, mutual love.
Besides volunteering activities, ALS always prioritizes and aims at protecting the rights and taking care of our staff. Helping staff to overcome life difficulties is the priority before performing responsibilities to society.
During 15 years of development, ALS always upholds the value of humanity - all employees enjoy trustworthy benefits and receive dedicated care from the Board of Management, Board of Directors.
ALS Voluntary Fund was born to support workers in difficult circumstances. The Fund's budget was partly used for donating to employees who got unfortunate accidents or suffered from severe diseases. Some families suffered from natural disasters; fires will also receive donations from the Fund.
Sharing difficulties activity brings tremendous significance in building solidarity between employees and creates a bond between personnel and ALS leaders.