Rice Scholarship is an annual program to support disadvantaged students in going to school, predominantly ethnic minority students in mountainous areas. With its own experience in delivering goods, ALS has become a companion to the Rice Scholarship for several years.
This year, ALSC and ALSE directly supported the packaging and delivering sections in this meaningful volunteer program.
Due to specific requirements to be available 24/7 in working, many ALS workers managed to participate in volunteer activities without affecting their main jobs. Some ALSers had to travel a long distance from Bac Ninh to Hanoi to participate in the voluntary program and then returned to ALS to keep working. They were always ready to support with all their enthusiasm because of those pupils.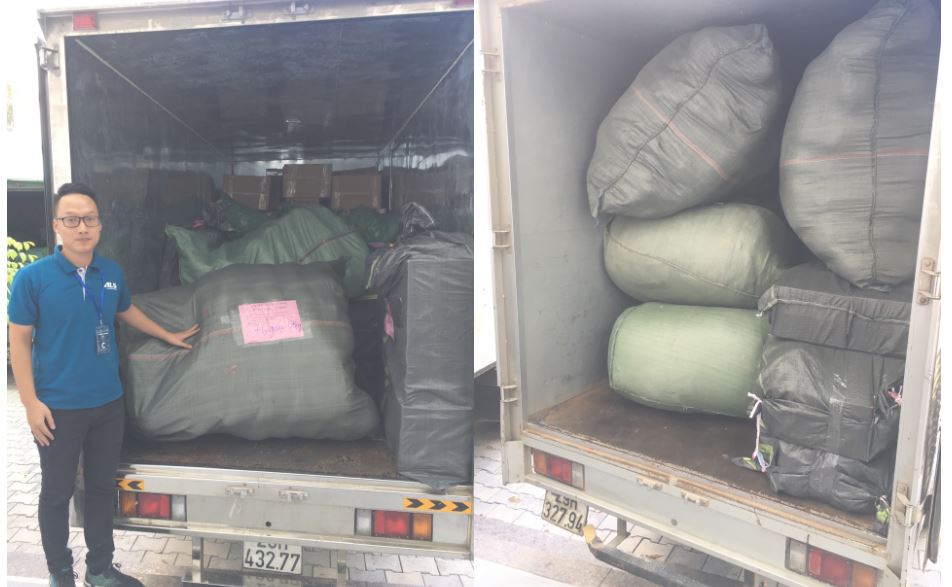 Thanks to all the efforts, on November 9, 2020, 3 trucks (includes one 2-ton truck and two 2.5-ton trucks) successfully brought all 389 gifts to students with complete difficult circumstances to 3 schools in remote mountainous areas of Ha Giang province, as follow:
1. Giap Trung Primary School for Ethnic Minorities, Khau Nhoa Hamlet, Giap Trung Commune, Bac Me District, Ha Giang.
2. Yen Cuong Primary School for Ethnic Minorities, Yen Cuong Commune, Bac Me District, Ha Giang Province.
3. Son Vy primary and junior high school for ethnic minorities, Son Vy commune, Meo Vac district, Ha Giang province
Join us on this meaningful journey!"