The passenger transport sector is estimated to reach 2178 million passengers, up 15,9%, bringing bright signs to the industries.
Transport volume increased in the same period
The development of the transport industry in the first 6 months of the year, according to the assessment of Vietnam Ministry of Transport (MOT), basically met the travel demand of passengers, especially in peak seasons, the capacity and quality of transport services were improved; transport volume of all sectors increased over the same period.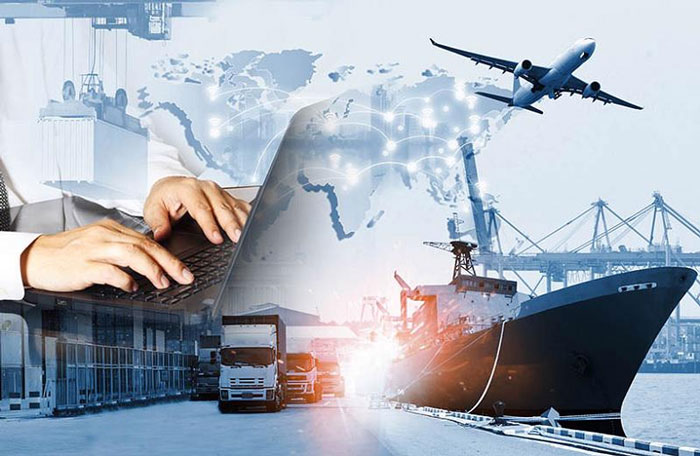 Goods transport
Goods transport in June is estimated to reach 186 million tons, up 10,9% over the same period in 2022. Total output in the first 6 months of 2023 is estimated at 1109 million tons, up 15,9% over the same period last year, including:
- Waterway: up 30,8%
- Seaway increased by 13,3%
- Road increased by 12,7%
- Railway down 26,4%
- Air down 2,2%
Passenger transport
Passenger transport in June 2023 was estimated at 355,5 million passengers, up 1,8%. Total output in the first 6 months of 2023 is estimated at 2178 million visitors, up 15,9% over the same period in 2022, including:
- Railways increased by 75,7%
- Sea increased by 49,6%
- Waterway increased 32,9%
- Air increased by 26,5%
- Road increased by 14,3%
Promoting the circulation of goods, meeting the travel needs of the people
Information on the management of transport activities in each field, MOT said that the road sector in the first 6 months of the year, after adjusting and supplementing the detailed list of inter-provincial fixed passenger transport route to 2030, promoting the annual negotiation on international road transport between Vietnam and other countries and international organizations.
In addition, the Ministry has also developed a project on digital transformation into road transport activities, studied and upgraded the cruise monitoring system.
With inland waterways, the Ministry completed the project "Improving container transport capacity on Bac Ninh - Hai Phong inland waterways" in the direction of increasing domestic market share, developing a container transport plan Hai Phong - Ha Noi, Lach Huyen - Ha Nam - Hung Yen.
The railway industry established an international intermodal station at Kep station, Bac Giang.
Air transport, basically meeting the travel needs of passengers, a number of international routes gradually recovered, along with expanding new markets and especially rerouting with China. MOT has deployed additional solutions to reduce flight delays, cancellations, and improve service quality.
In the maritime sector, the Ministry continues to closely implement the project of developing Vietnam's shipping fleet, reviewing, reducing and simplifying administrative procedures, applying information technology, implementing National Single Window with 11 maritime administrative procedures at 22 port authorities.
For the development of logistics connecting transport modes, maritime service infrastructure, Vietnam currently has 8 logistics centers, 11 inland ports and 16 ICDs, located in convenient locations to support goods import/export through seaports.
Source: https://vneconomy.vn/nua-dau-nam-2023-van-tai-khach-khoi-sac-van-tai-hang-dien-bien-trai-nghich.htm