In February 2022, the Civil Aviation Authority of Vietnam announced the lifting of all restrictions on passenger transportation by air. This opened up the aviation market, witnessed the landing and expansion of the world's major airlines into Vietnam.
Lufthansa Cargo (Germany)
In November 2022, German airline Lufthansa Cargo opened a new cargo center in Hanoi, officially opening a direct cargo flight route from Hanoi to Frankfurt (Germany).
Along with two weekly flights to Ho Chi Minh City, which has been available since 2015, the airline has doubled its transport capacity to Vietnam and is currently the only cargo airline in the market with direct flights from Hanoi to Frankfurt.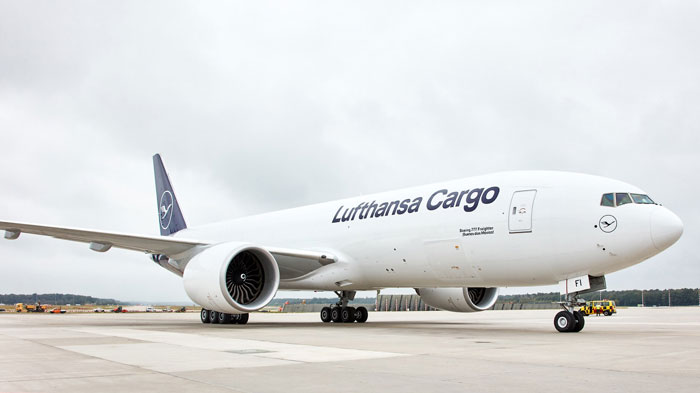 "A total of 4 weekly cargo flights to and from Vietnam bring regular cargo capacity of 250 tons per week," said a representative of Lufthansa Cargo's Board of Management.
Also, European and American airlines are also promoting cooperation in Vietnam. In September 2022, UPS has just launched a new route connecting Hanoi with UPS Worldport, a global aviation hub in Louisville, Kentucky. The frequency of the new flight route will operate from Tuesday to Friday, in addition to Asia-US route operating on Saturday.
On December 13rd, in Brussels (Belgium), Vietnam Prime Minister Mr.Pham Minh Chinh met with Mr.Patric Bergamini, Vice President of Business Development and Government Relations of CMA-CGM. Mr.Patric proposed to issue a flight license to CMA-CGM Air Transport Company (CC Air Cargo). The Prime Minister suggested that the corporation implement the prescribed procedures, and the Vietnamese side will actively support and solve difficulties and problems arising in accordance with regulations.
At the Farnborough International Airshow in the UK on July 18th, 2022, Vietnam Airlines and Turkish Airlines signed a memorandum of understanding to strengthen bilateral cooperation. The two sides will cooperate more profoundly in the field of freight transport, through the implementation of a code-share partnership expected to take effect in 2023. In the future, Vietnam Airlines and Turkish Airlines will continue to look for opportunities to expand cooperation, and continuously improve the efficiency of coordination.
Taiwan airlines
Tigerair Taiwan
Tigerair Taiwan officially opened a route from Taipei to Da Nang on December 24th, 2022. This is also the first flight of Tigerair Taiwan to Vietnam. It is known that the route Taipei - Da Nang is operated 2 flights/week; flight number IT552 departs from Da Nang international airport at 19:40 pm every Wednesday and Saturday; return flight number IT551 every Wednesday and Saturday at 16:40, departing from Taoyuan International Airport.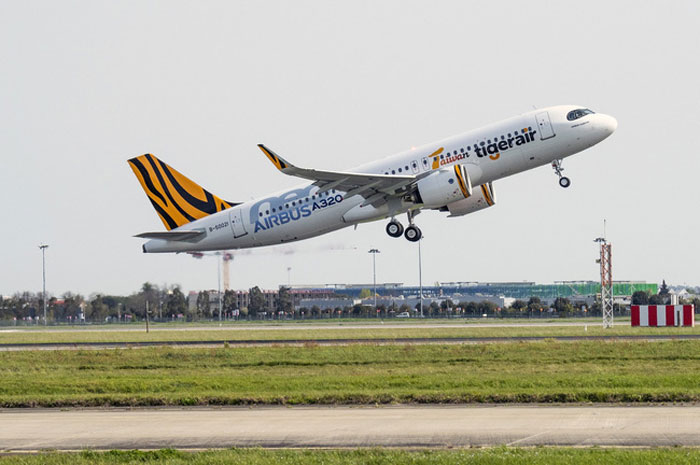 Tigerair Taiwan also plans to operate the Taipei-Nha Trang and Taipei-Phu Quoc services this quarter.
Starlux Airlines
On January 13rd, 2023, Starlux Airlines officially opened its first international commercial route to Hanoi. The route Taipei - Hanoi (TPE-HAN) is operated by Starlux Airlines with the frequency of one return flight per day, flight time from Taipei to Hanoi is about three hours. This is the first international airline to open a regular route to Hanoi in 2023.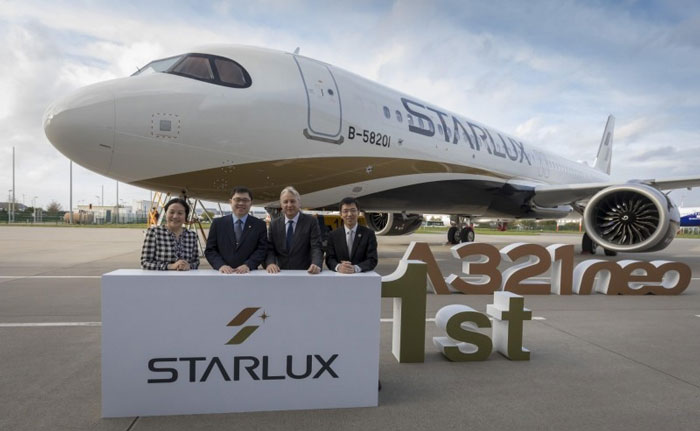 Previously, against the COVID-19 epidemic, the airline opened its first flight route to Vietnam from 2021. On May 13, 2021, Tan Son Nhat airport served its first flight connecting Taiwan and HCMC.
China Airlines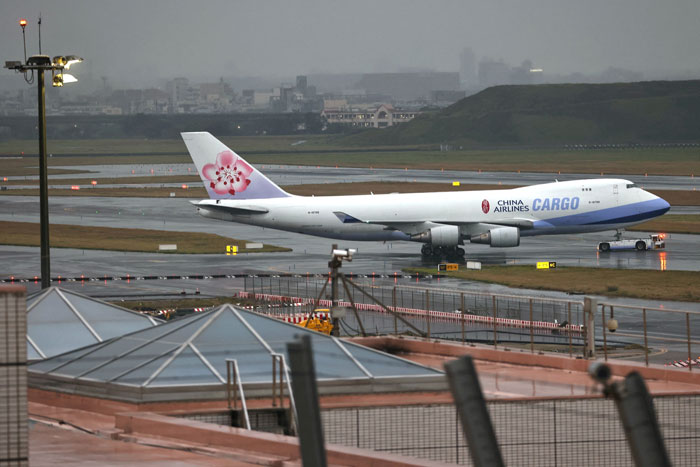 On January 2nd, 2023, China Airlines opened a new route from Da Nang to Taipei and welcomed the first group of passengers to Da Nang on a flight operated by A321neo aircraft.
South Korean airlines
Air Premia (Korea)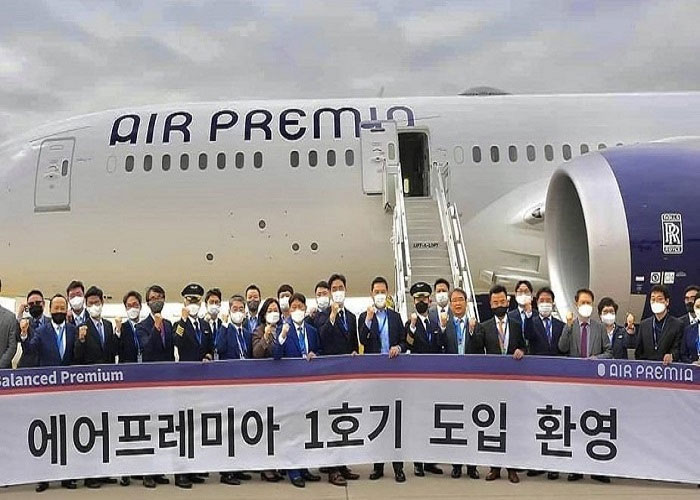 On the evening of October 6, 2022, Korea's rookie airline- Air Premia (YP) officially operated the first passenger flight from Incheon to Ho Chi Minh City. Previously, the airline opened ticket sales in Vietnam from August 25th, 2022.
Fly Gangwon (South Korea)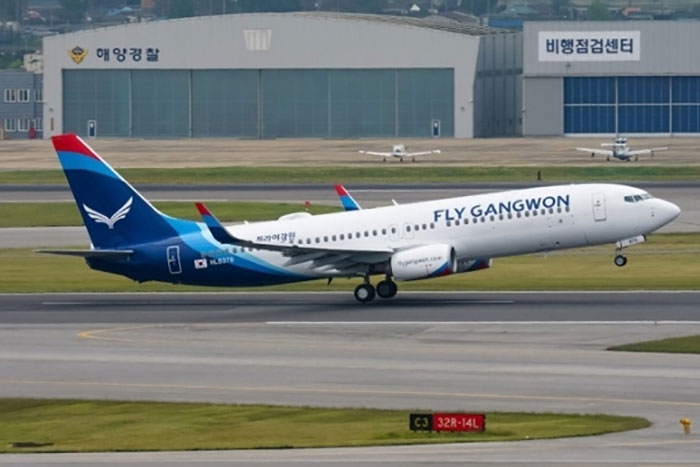 Another Korean airline, Fly Gangwon, has officially opened the Yangyang (Korea) - Ho Chi Minh City route on Boeing B737-800 aircraft from October 14th, 2022. The route is operated with the frequency of 4 flights/week on Mondays, Wednesdays, Fridays and Sundays.
Jeju Air (South Korea)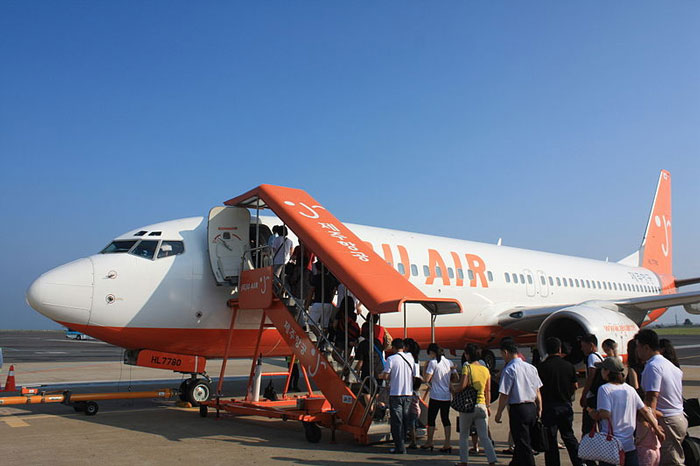 On October 30th, 2022, Da Nang airport welcomed the first flight on a new route between Busan and Da Nang bearing number 7C2955/7C2956 of Jeju Air. Jeju Air operates direct flights from Da Nang to Busan by aircraft B737-800, with a frequency of 01 flight/day.
Myanmar airline
Myanmar Airways International (Myanmar)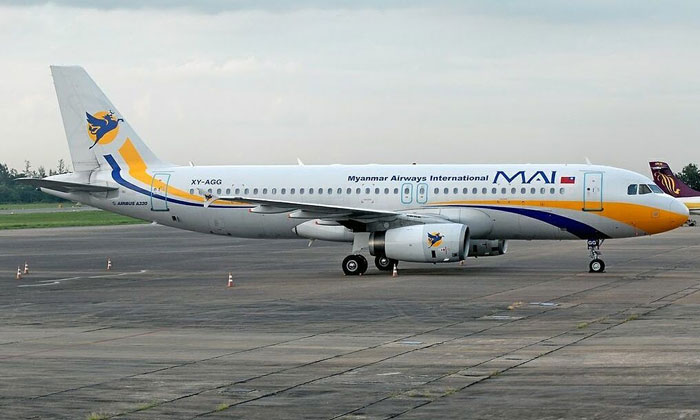 Private airline Myanmar Airways International (MAI) started operating the first flight from Yangon to Vietnam via Noi Bai International Airport on September 19th last year. The route Yangon - Hanoi (RGN-HAN) is operated by MAI with the frequency of 2 return flights per week on Mondays and Fridays. After Yangon – Hanoi route, the airline opened the Yangon - Ho Chi Minh City route (RGN-SGN) from September 22nd, with the frequency of 1 return flight every Thursday.
Besides the new foreign airlines entering the Vietnamese market, the current international airlines also expand their network of routes to Vietnam.
Thailand airline
Thai Smile Airways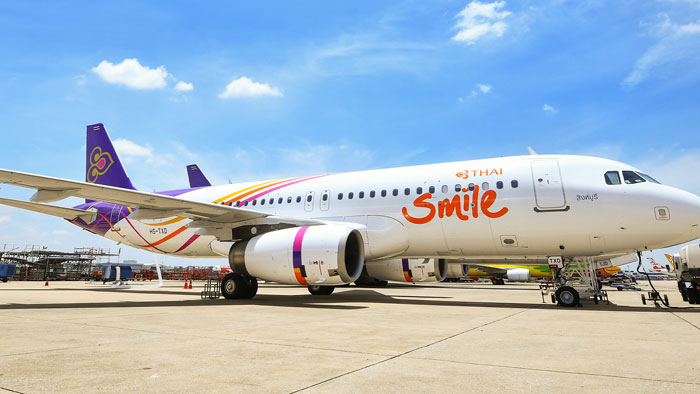 On February 1st, 2022, a flight of Thai Smile Airways operating to/from Tan Son Nhat International Airport in Vietnam (journey BKK - SGN - BKK) was successfully implemented. This is the first commercial flight of Thai Smile Airways, which has been licensed by the Civil Aviation Authority of Vietnam to operate commercial passengers transport to and from Ho Chi Minh City from February 2022.
Cambodia airline
Cambodia Angkor Air (Cambodia)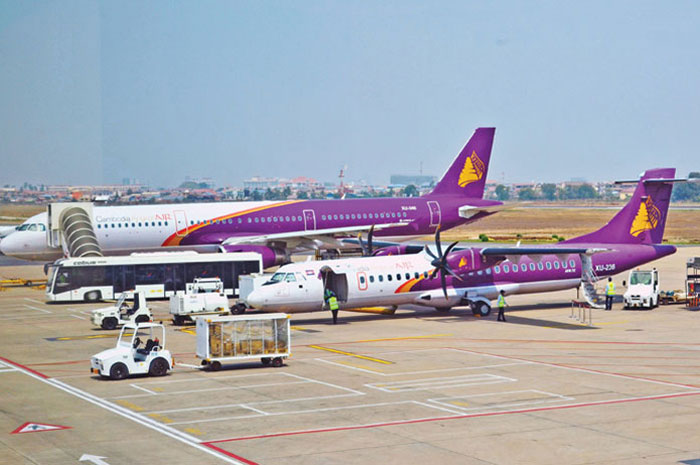 On December 22nd, 2022, Cambodia Angkor Air officially opened a direct flight between Hanoi (HAN) and Siem Reap (REP). Since the pandemic, this is the first airline to re-operate the REP-HAN-REP route with the initial frequency of 3 flights/week on Tuesdays, Thursdays and Saturdays.
According to Vietnam's General statistics office, passenger transport in January 2023 was more active than December 2022 when the travel and tourism demand increased sharply during the Lunar New Year, freight transport had a lower increase due to Freight transportation for Tet has been going on since last month, and the number of working days for carriers is fewer when the Tet holiday falls in January.
Passenger transport in January 2023 was estimated at 341,7 million passengers, up 11,9% over the previous month and 34,7% over the same period last year.
Cargo transport in January 2023 was estimated at 202,8 million tons of transported goods, up 5,4% over the previous month and up 16,2% over the same period last year.