For many years, Binh Duong has always been in the top of the country in attracting FDI. With the rapid development of industrial parks, Binh Duong is considered a very "fertile" land for logistics businesses.
Especially, from the fourth quarter of 2022 up to now, many FDI enterprises are interested in investing in logistics in Binh Duong.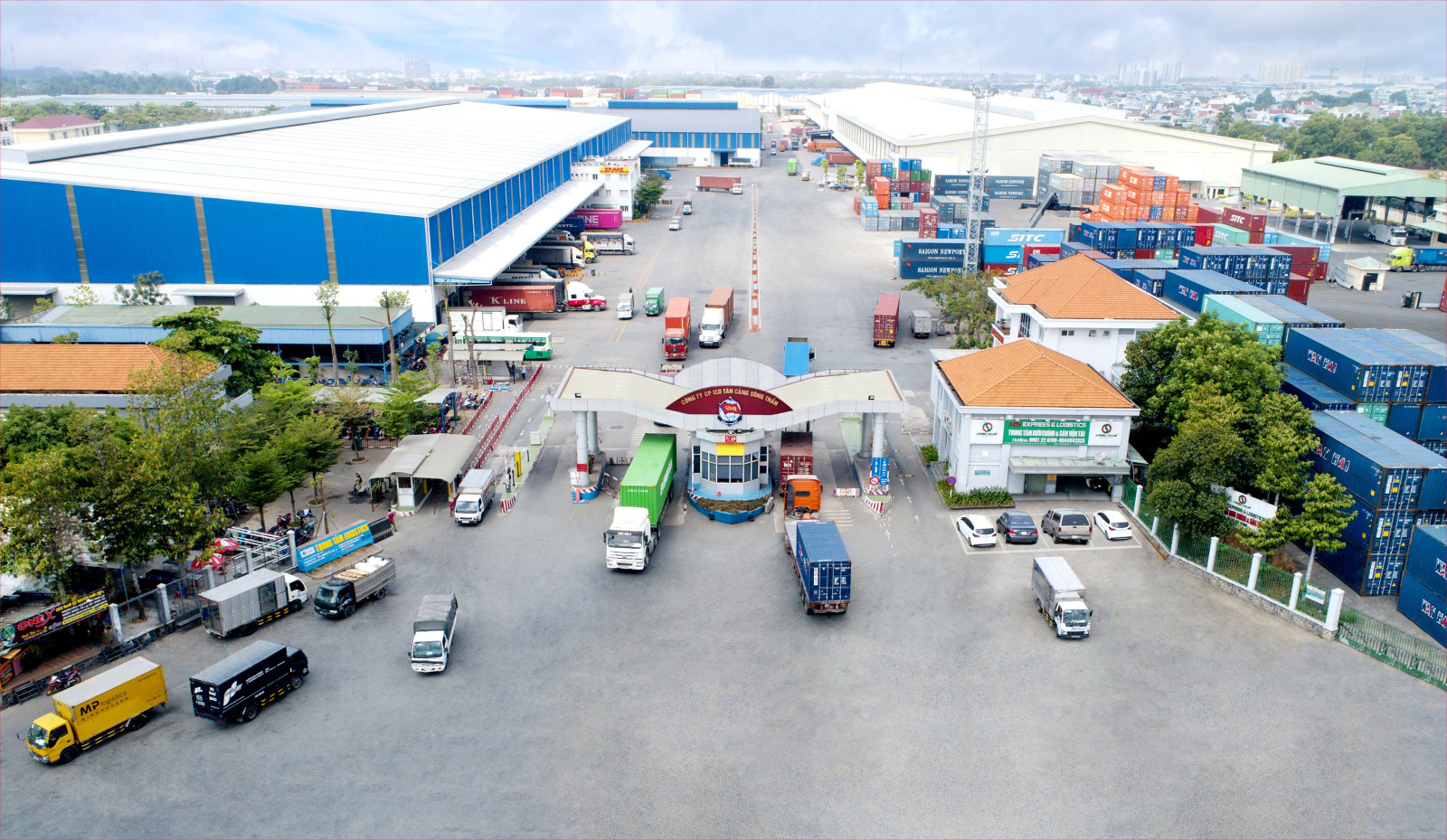 One of the outstanding projects is the Cross-Border E-Commerce Center (75 hectares), invested by Warburg Pincus Group (USA) and its joint venture partner Becamex IDC in Binh Duong New City, including the following areas: high-tech factories, warehouses for goods transported by air, cross-border e-commerce warehouses, bonded warehouses...
At a meeting with leaders of Binh Duong province last year, Mr. Charles R. Kaye, Global general director of Warburg Pincus Group, hoped that the provincial government would create favorable conditions for early implementation of the project to build an ecosystem integrated with supply chain, creating a highlight to attract investment in Binh Duong.
Emphasizing that Vietnam has become a key link in the supply chain, Ms. Susan Burns, US Consul General in Ho Chi Minh City shared, logistics is one of the three areas where US businesses see large investment opportunities in Vietnam, after clean energy and health.
At the end of last year, at the groundbreaking ceremony of the Lego Group's factory in Binh Duong, Mr. Preben Elnef, Vice President of Lego Group and General Director of Lego in Vietnam also said, the reason Lego chose Binh Duong as the destination to invest because this locality has advantages in logistics. With the "coverage" of logistics enterprises in Binh Duong, Lego will be very convenient in transporting products for consumption in Southeast Asia and other regions.
In addition, there are a number of logistics projects invested by foreign corporations that have come into operation, such as Lazada's hi-tech commodity sorting center with the ability to handle 1 million parcels per day. ; Bonded warehouse system serving the wood and furniture industry on the largest scale in Southeast Asia.
The goal is to become the logistics center of the Southeast region
In order to continue to attract investment in logistics, Binh Duong recently worked with the Vietnam Railways Corporation (VNR) to discuss plans to renovate and build Song Than international intermodal station into the logistics center of the province and South East Asia. At the meeting, Mr. Dang Sy Manh, Chairman of VNR, said that the Ministry of Transport is developing and submitting to the Government a plan to improve the capacity of intermodal transport by railway with 8 stations, of which Song Than station is planned to become a key cargo station in the South.
According to the proposed plan, two railway lines will be formed, Song Than - Dong Dang and Song Than - Lao Cai. At that time, goods from Binh Duong will be transported by railway connecting with China and other countries on the Asia-Europe rail transport route.
Source: https://www.tinnhanhchungkhoan.vn/linh-vuc-logistics-tai-binh-duong-hut-von-ngoai-post322897.html