Are you looking for trusted warehousing services in Vietnam?
Is your business seeking a warehouse ecosystem in qualified international standards?
Does your company need plenty of types of warehouses such as standard warehouses, document warehouses, cold storage, etc.?
ALS is a trusted partner for your company. ALS has full facilities ready to handle your requirements, whatever your warehousing needs. Let ALS help to manage storage problems for you. We are the leader in providing warehousing services in the Northern of Vietnam.
1. Which warehousing services are ALS providing?
ALS is a leading supplier in providing logistics solutions, supporting businesses to store, preserve and distribute goods. We have been a trusted partner giving warehouse for lease for various large domestic and international enterprises such as Microsoft, Foxconn, Samsung, Zara, DHL, UPS, Nokia, …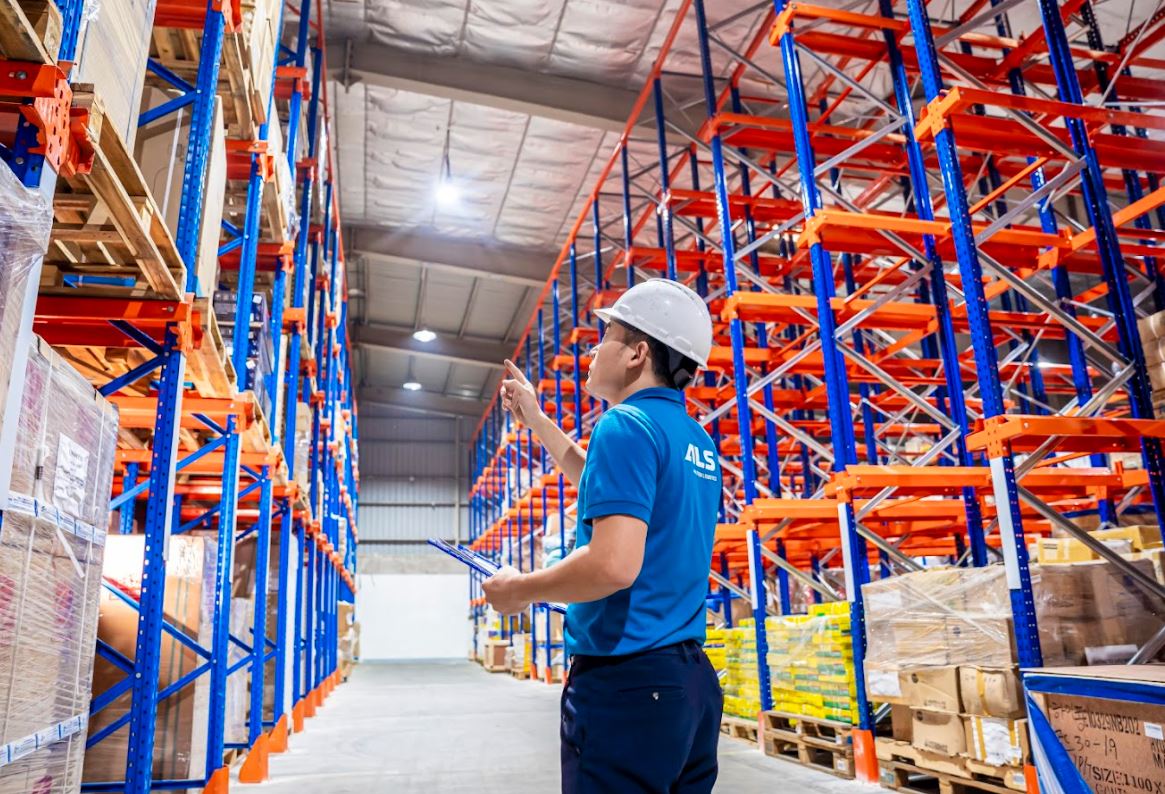 ALS also has a warehouse network located in key industrial zones and clusters to support our customers to connect our system services conveniently.
Currently, ALS is offering various kinds of warehouses for rent, such as:
- Common warehouse: Suitable for preserving foods, beverages, standard commodities, and other products in normal conditions, with shelving system Selective & Drive-in.
- Cool warehouse: Issued with Certificate of Food Safety by the Department of Food Safety, Ministry of Health. The cool warehouse was designed to store milk, wine, beer, confectionery, foods, beverages, and other standard commodities at temperatures ranging from 15 degrees to 25 degrees Celcius.
- Cold storage: Suitable for preserving frozen foods, pharmaceuticals, vaccines that require cold storage prescribed temperatures from 2 degrees to 8 degrees Celcius.
- Document warehouse combining data digitizing: System of modern and professional equipment according to State Records and Archives Department standards, Archives Law.
ALS ensures that documents are stored safely and easy retrieval when needed. Also, data digitizing solutions also our extra-ordinary value-added service makes our customers more convenient in management.
- Off-airport cargo terminal: ALS's unique services help reduce cargo congestion in the airport and smoothen cargo flow of export/ import via international gateways.
2. Are ALS warehousing services more efficient and suitable?
Our warehouses are optimally designed following the standard practical orders. We will always meet your warehouse rental needs to fit: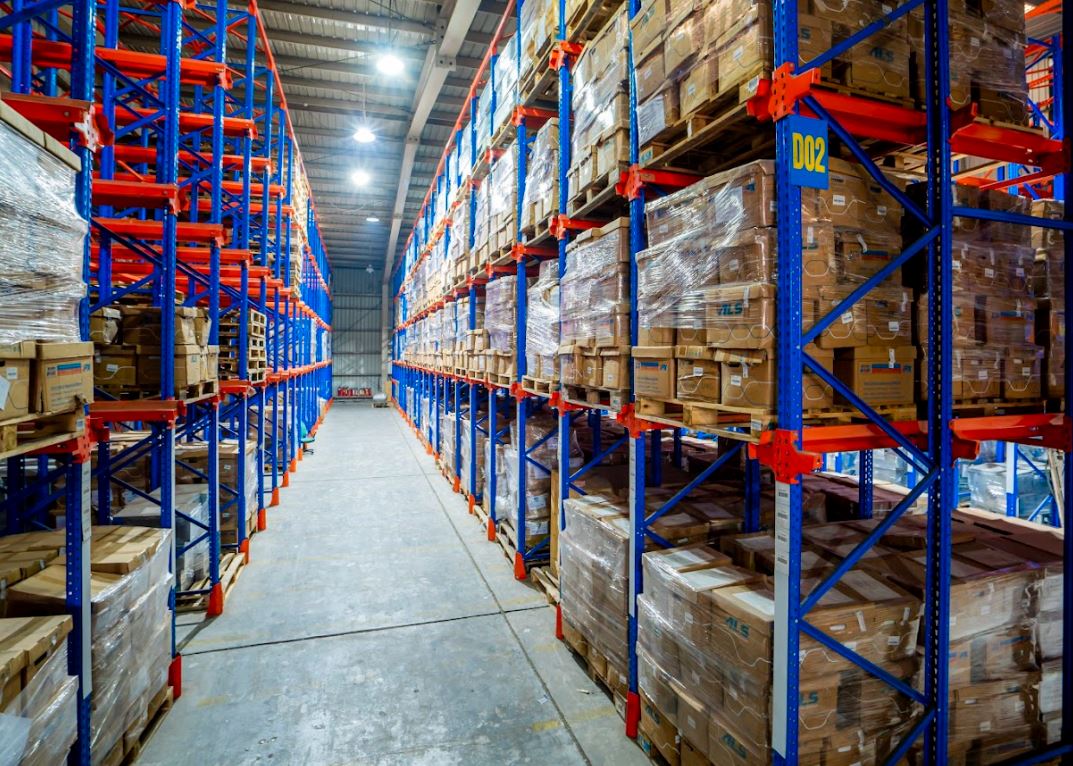 - Flexible warehouse rental package: You can choose to rent short-term, long-term, by sqm or pallets to preserve goods.
- Convenient locations: ALS warehouses are usually located on the main roads, which are easy to access for inspection and supervision.
- 24/7 supervision: The security camera system works continuously, controlling the detailed flow of goods in and out.
- Up-to-date equipment: Selective, Drive-in racking systems, forklifts are new equipped and maintained periodically.
Your cargo will always be handled by A TRUST-WORTHY WAREHOUSING PARTNERS with:
- 100% insurance: The value and quality of goods are stored in the warehouse system of ALS. Cargo is always preserved with the most suitable conditions.
- Modern technology system: The IT system could accurately control each position and pallet location.
- Value-added services: Sorting, lifting, loading, or data digitizing for documents in the warehouse, or transporting goods from the warehouse to the distribution place/office/customer's address as quickly as possible.
3. How to get ALS warehousing services?
There are four basic steps to ALS carry out warehousing services for customers as follow: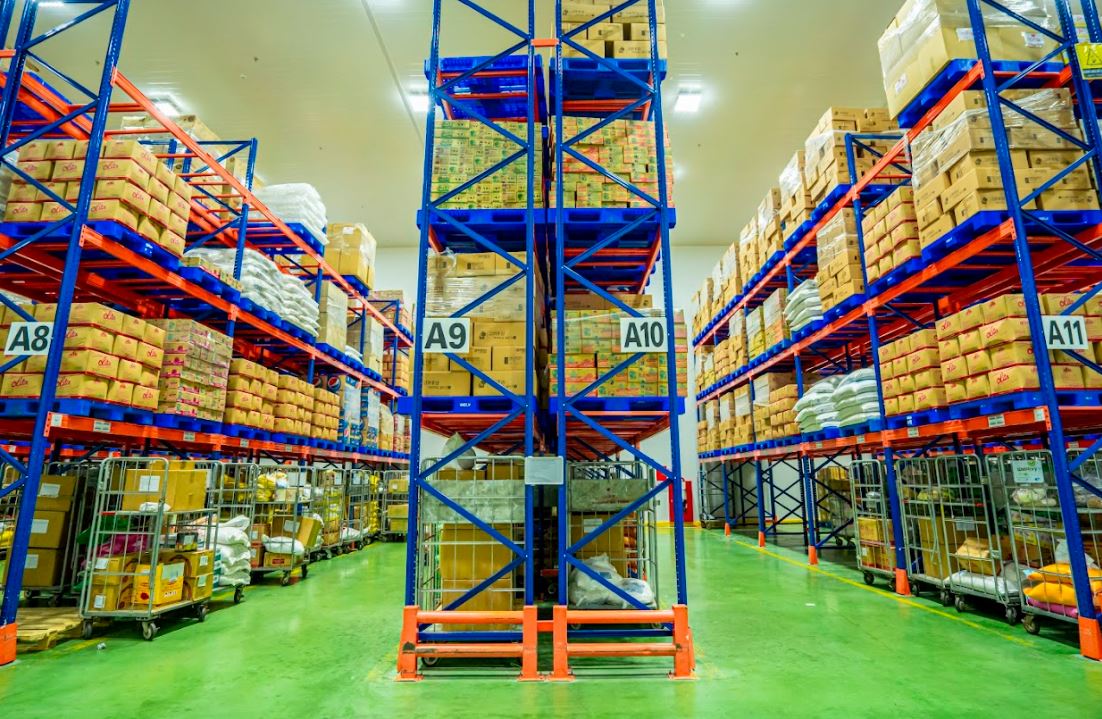 - Step 1: Receive warehousing requests and goods management
- Step 2: Offer a specific quotation
- Step 3: Confirm the service contract
- Step 3: Move goods into ALS warehouse and preserve
- Step 4: Manage import-export-inventory and report if necessary
To send a require to use warehousing services quickly, don't hesitate to contact us by hotline 19003133 or email contact@als.com.vn. ALS experts will reach out to support you as soon as possible.