According to data from the Vietnam Ministry of Planning and Investment (MPI), in 11 months, the total newly registered and adjusted foreign investment capital (FDI) reached more than 25 billion USD. Among them, processing and manufacturing industry accounts for nearly 80% of total investment capital. This also shows that the demand for expansion or shifting production plants into Vietnam continues to increase. However, in order to keep attracting capital flows into industrial real estate, suppliers need to continuously innovate.
According to the latest data from the Vietnam Ministry of Construction (MOC), the occupancy rate of industrial parks nationwide is at 90%, rents increased by 5% quarter-on-quarter. Some new types such as "tailoring" industrial real estate including factories, warehouses... also recorded an occupancy rate of 95%, raising their position to compete directly with other countries in the region.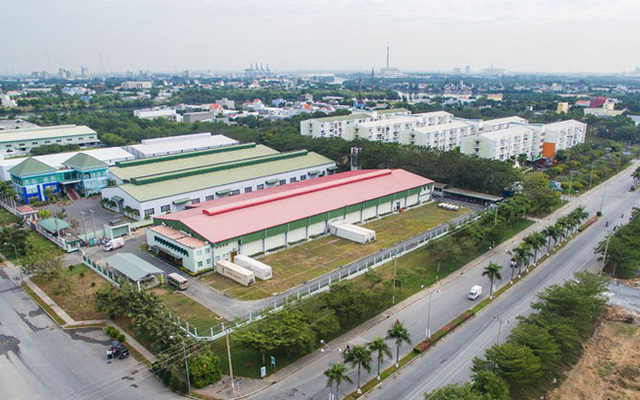 According Colliers – Canada-based company in providing professional services and investment management, tailor-made real estate currently has many advantages to develop such as land prices are still low compared to the ASEAN region, manufacturing factories are prioritizing a stable destination instead of diversifying production globally. However, in order to catch this opportunity as soon as possible, the shortening of legal and procedural time from the industrial park is a plus point in the eyes of tenants.
Mr. David Jackson - General Director of Colliers Vietnam said: "An industrial park that ensures the provision of supporting services such as legal advice, business establishment procedures, licensing ... will receive more trust. Investors with long-term plans in Vietnam want easy and complete access to planning, regulatory and policy information."
Experts said that one of the concerns that businesses and investors are interested in when setting up factories is supportive infrastructure. Therefore, to catch the capital movement, localities and industrial parks need to promote connectivity from production plants to warehouses or seaports, thereby reducing costs for businesses.
"Industrial parks around Ho Chi Minh City, Long An, Binh Duong, Dong Nai... if we head towards Cai Mep - Thi Vai port, there is only one road, which is transported by trucks. Therefore, if we consider in creating corridor for the railway to transport goods, this will be a great support for the input costs of businesses," said Dr. Su Ngoc Khuong - Senior Director of Investment Department Savills Vietnam.
In addition, Vietnam has a large labor force, many new production investments and is moving towards a value chain economy but still lacks of skilled workforce. Therefore, in order to attract the attention of investors, it is necessary to ensure the quantity and quality of labor, not too different from the region.
Source: https://vtv.vn/kinh-te/bat-dong-san-cong-nghiep-duy-tri-da-phat-trien-20221220104044015.htm