30 airports by 2030
The plan signed by Vietnam Deputy Prime Minister states that in the period of 2021 - 2030, the airport system is planned according to the model of hub-and-spokes with 2 main hubs in the Hanoi and Ho Chi Minh city (HCMC).
Accordingly, forming 30 airports, including 14 international and 16 domestic airports
The plan also states that it will continue to maintain the planned location of Hai Phong International Airport approved by the Prime Minister in Decision No. 640/2011 in Tien Lang district, Hai Phong.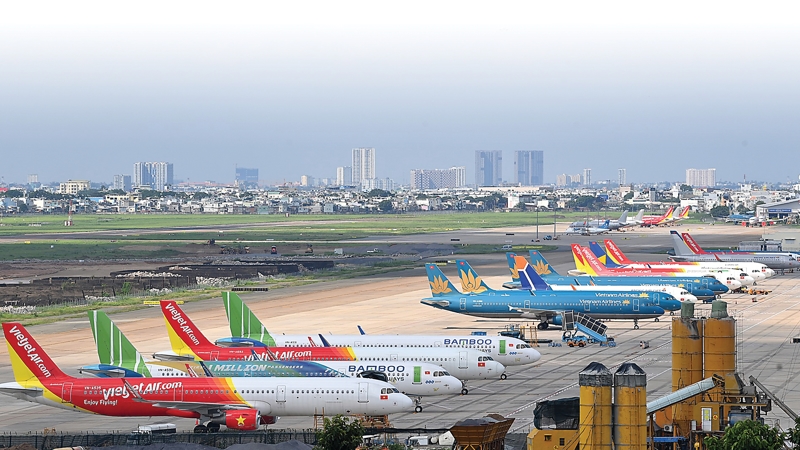 Vision to 2050, the whole country will have 33 airports.
With the domestic airport, in addition to the 16 airports, this plan adds 3 new ports including Cat Bi, Cao Bang and the second airport in Hanoi.
Notably, the plan also affirms that it will study, survey and evaluate the possibility of planning to become an airport for 12 airports serving national defense and security; a number of important positions in terms of emergency and relief, with potential for tourism and service development, and other locations where airports can be built and operated
The plan requires over $178 billion
The priority will be given to invest in building new or expanding important international airports, playing a key role including: Long Thanh, Tan Son Nhat, Noi Bai, Da Nang, Cam Ranh, Phu Quoc. Investing in building new or expanding airports in deep-lying, remote, mountainous and island areas; airports with regular military activity; and other airports in the system to meet the needs of exploitation and socio-economic development.
The demand for investment capital for the development of the airport system by 2030 is about $178 billion mobilized from the state budget, non-budget capital and other legal capital sources.
Also according to the Prime Minister's Decision, for new airports: maximum mobilization of capital sources for investment under the PPP method.
For airports currently in operation: To study and develop mechanisms for investment, upgrading and expansion of airports in the form of PPP/franchise and other forms of investment as prescribed by law
For airports of national importance, airports with military operations and airports in border and island areas: priority is to use State resources (state's budget and enterprises) to invest in essential works.
Source: https://www.baogiaothong.vn/den-2030-ca-nuoc-co-30-cang-hang-khong-san-bay-d593538.html