Samsung's IT and logistics solution company (Samsung SDS) joins in the field of logistics digitalization platform with Cello Square to catch the wave of leading investment migration from China as well as the role of "factory of the world" of Vietnam...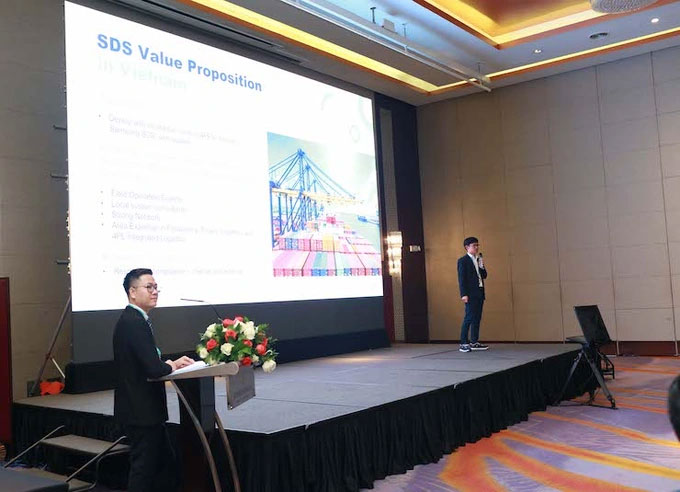 At the Hanoi Cello Square 2023 conference, Mr. DongKyun Kim, Head of Smart Logistics Department of Samsung SDS Asia – Pacific region, assessed that Vietnam is playing an increasingly important position in the production chain. Vietnam's manufacturing industry is also continuously growing, something not every countries in the region can do. The geographical location close to China gives Vietnam additional advantages.
According to research by Samsung SDS, about a year ago, China's labor costs increased by more than 60% and in the past 5 years, the figures have increased by more than 30%. Manufacturing factories in China are gradually moving to Southeast Asia (including Vietnam) and India partly due to the US-China trade dispute. In particular, a report from Oxford Economics said that the total export volume of ASEAN-6 (AFTA) in the next 6 to 10 years is expected to surpass China.
"Vietnam is gradually becoming the new factory of the world, and the manufacturing industry is increasingly internationalized and closer the gap to the world. Vietnam is also considered as one of the important links of the global retail chain," said Samsung SDS Smart Logistics Head of Asia-Pacific, Samsung SDS, he also assessed that this is an opportunity for businesses. It is also the reason why Samsung SDS decided to bring the logistics digitization platform - Cello Square to Vietnam.
In addition, logistics operations in Vietnam still have shortcomings, such as complicated customs clearance procedures, document management or price pressure, problems with the ability to manage inventory and monitor goods, give real-time alerts… which are problems that almost every business encounters.
Such shortcomings in the logistics industry that will be a great opportunity for businesses if they can introduce digital platforms that significantly change the forwarding method in Vietnam, the platform on which businesses can manage their transporting operations from start to finish such as getting quotes, signing contracts, checking the real-time parcel location, analyzing data, Mr. Kim Dongkyun assessed.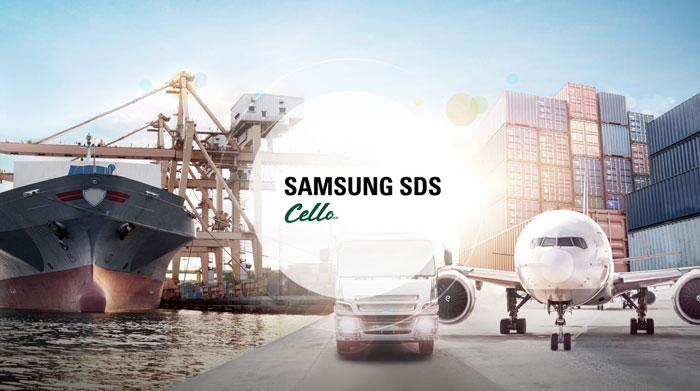 Cello Square is designed in such a way that businesses only need 1-2 employees to control the entire logistics operation and can get an instant quote with available shipping routes, booking, tracking parcels in real time with high accuracy and manage all your documents in a single place. In addition, the data table system analyzes all order information based on the application of the latest technologies such as cloud services, big data,…
Reportedly, Samsung SDS provides global logistics services in 36 countries, 53 centers and 230 locations. With about 1 900 international logistics partners, the firm handles about 410 000 tons of goods by air and 1 010 000 tons of goods by sea.
Source: https://vneconomy.vn/samsung-sds-nhay-vao-thi-truong-logistics-viet-nam.htm