ALS is the top warehouse provider in Hanoi with aviation cargo services in off-airport cargo terminal, international handling customs services for express goods, distribution services, infrastructure and other logistics services for businesses and organizations.
ALS operates on various locations for receiving, transferring and providing services in large logistics centers such as: My Dinh, Gia Lam, Noi Bai and Duc Thuong for over 15 years.
1. Where can I find professional warehouse supplier in Hanoi
ALS provides standardized warehouse and yards system for large-scale operations, convenient facilities, advanced technology in managing, and ensuring customer's goods at the highest security, handling with swift and ease. Currently ALS warehouses and yards mainly distribute at: ICD My Dinh, Gia Lam, Noi Bai regions.
Standard warehouse
This warehouse model is suitable for foods, drinks, commodities and other goods that required no specific storage conditions, when choosing ALS's standard warehouse services, customers can decide which kind of warehouse is the most suitable for your business model: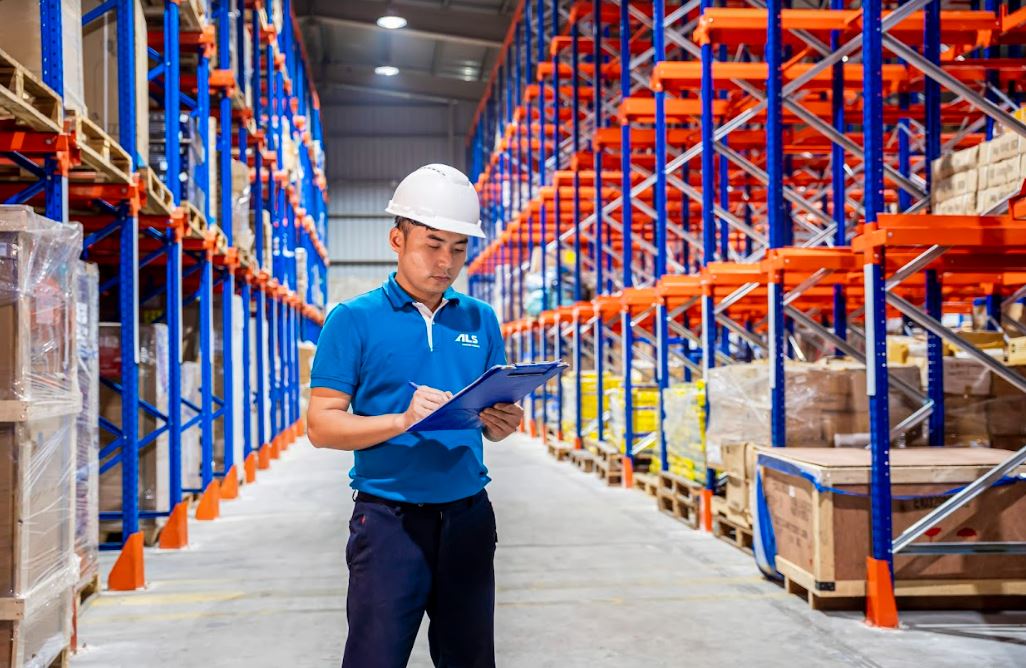 Centralized public standard warehouse: ALS manages all goods in the facility
Private standard warehouse: Customers self-manage all goods in the facility
Climate-controlled warehouse
The specialized warehouse model for specific storage techniques to preserve food, milk, drinks, beverages, sweets, medical products, vaccine and other healthcare equipment that require to be in low temperature. Currently, ALS cold warehouse provides two major climate-controlled warehouse solutions including: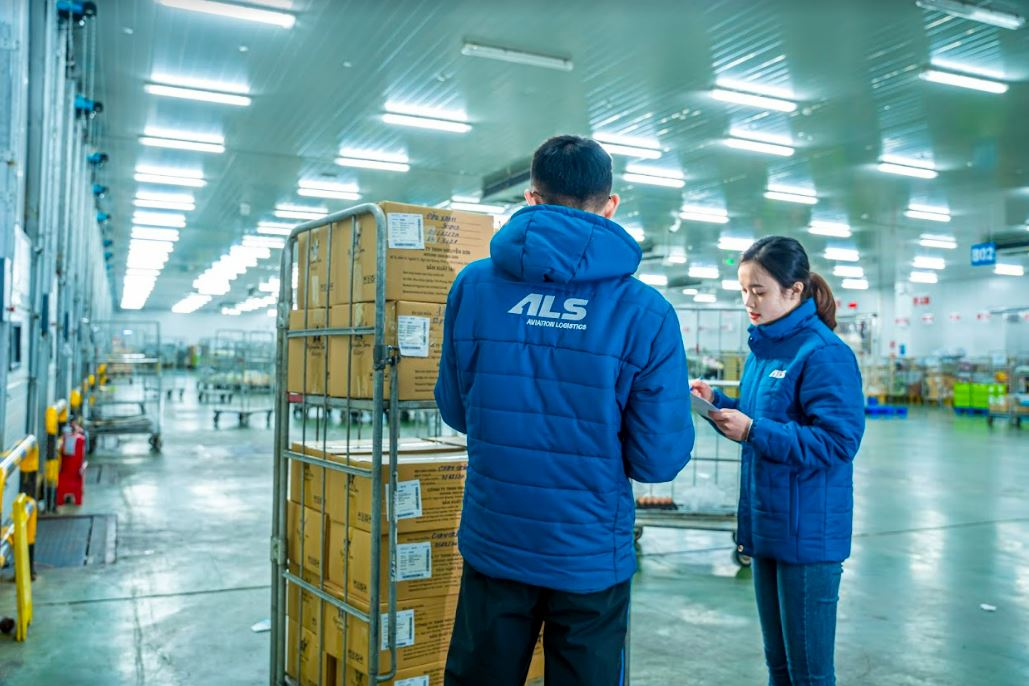 Cool warehouse with temperature ranges from 15 – 25 Celsius degree
Cold warehouse with temperature ranges from 2 – 8 Celsius degree
Document warehouse
The warehouse model serves only the purpose of storing documents, records, physical files, and important papers for businesses and organizations. With this kind of warehouse, the priority storage conditions are: Security and safeness for documents, precise and swift logistics solutions when receiving or extracting documents as customer's requests.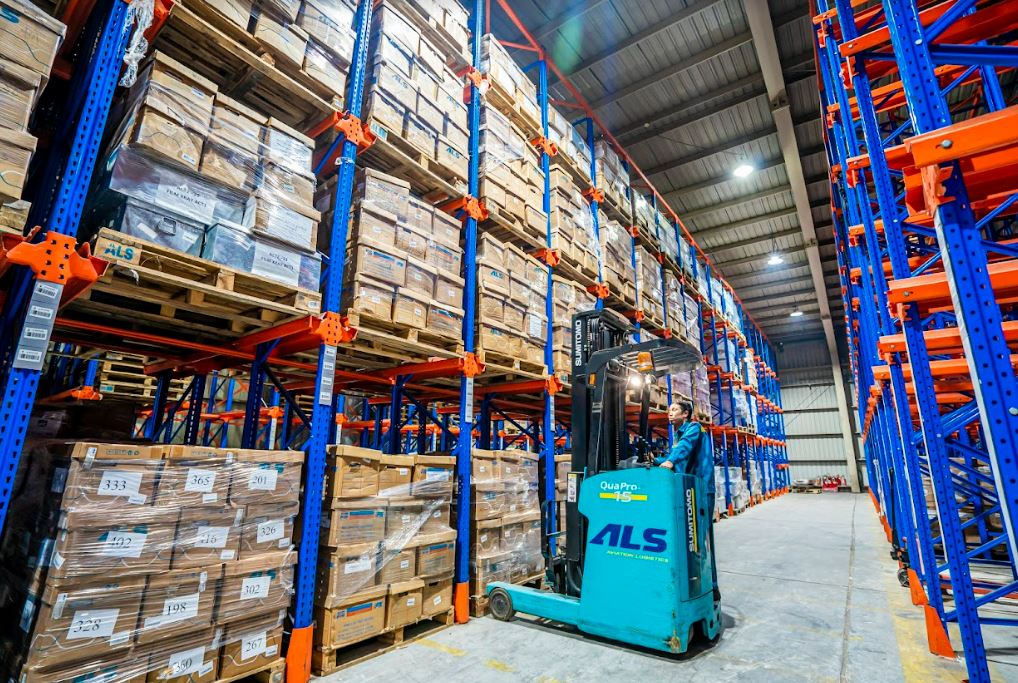 International express handling center
The main purposes of ALS international express handling center are storage, customs clearance for express delivery and e-commerce.
ALS international express handling center invested with standard racks, modern facility, software-managed operations in export/import/inventor reports.
All of the goods in our warehouse are labeled and precisely tracked to the pallet unit. From outer parameters, security systems with camera surveillance, fire-proof system, well-trained personnel, 4-stages security protocols, 100% goods are insurance-covered, all of which combine to guarantee certain safeness for customer's goods in our system.
Where to find warehouse for rent in Hanoi
My Dinh region: ICD My Dinh, No.17 Pham Hung road, My Dinh 2 ward, Nam Tu liem district
Noi Bai region: Phu Minh commune, Soc Son district
Gia Lam region: No.200/8 Nguyen Son street, Bo De ward, Long Bien district
Duc Giang region: C4, alley no.81, Duc Giang ward, Long Bien district
An Khanh region: Km8+500, Thang Long avenue, Hoai Duc district.
Other services ALS provides
Besides ALS's popular logistics services, we also provides operational and handling value-added services including:
Lifting, loading/unloading goods
Detail-manage goods
Labeling and packaging goods
Other services: Reinforce package, selling pallet, other on-demand services as customer's require
2. About ALS's specialized warehouses
As a professional warehouse provider in Vietnam, ALS continuously establishes and expands specialized warehouse beside from common solutions to match with particular operations in the organization's supply chain, currently we have: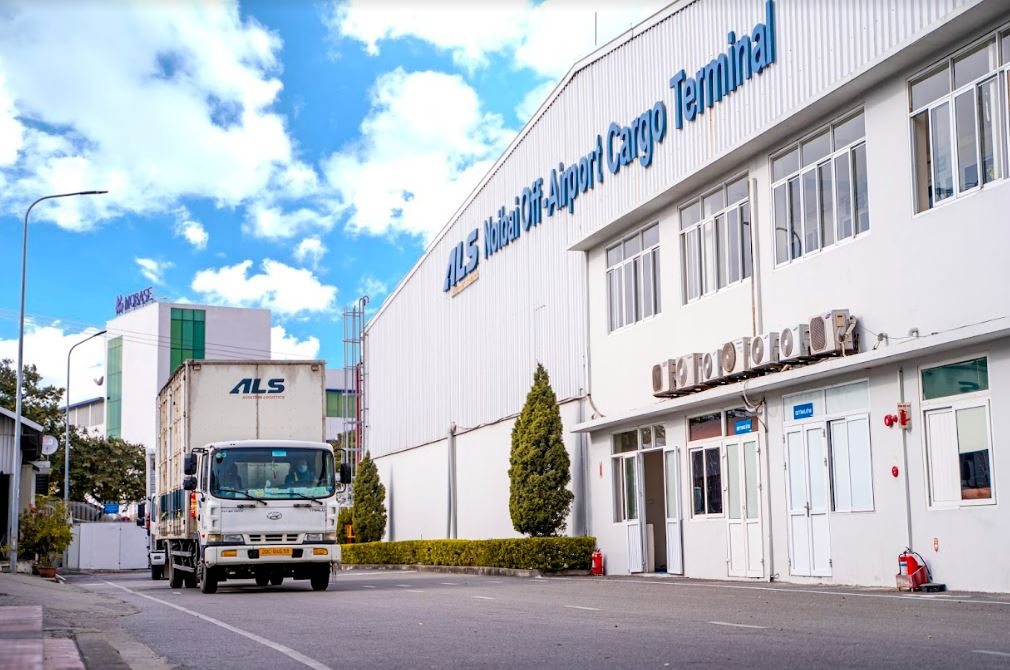 Off-airport cargo terminal
ALS is the pioneer in Vietnam to setup the first-ever off-airport cargo terminal model, which separated from airports but has sufficient functions as cargo terminal, including: Weighting, customs clearance, loading cargo to ULD
From importing flow, goods are accepted, security screening, weighting, completing customs procedures, labeling and loading to ULD. Afterall required processes in the Off-airport cargo terminal, goods will be loaded to special trucks with customs seal and transported to the airports.
At this stage, the last procedure is accepting goods and handing over to cargo terminal at the airports, loading cargo to airplanes. Similarly, exporting flow has the same processes as import flow. In the final stage of exporting, goods are going to be inspected, unloading from ULD, completing customs procedures and transferring to customers
With Off-airport cargo terminal, customers can reduce significant time for waiting to complete flight procedures whereby the model helps to increase goods circulation's speed in international trade. Another additional benefits of this model is reduce congestions at the airports
ALS provides off-airport cargo services at 2 locations:
My Dinh terminal
Gia Lam terminal
International express handling customs service center
One of ALS warehouses that combines with Hanoi customs department to develop. This model is considered as a breakthrough in planning and controlling international postal goods in a more precise and well-organized method. The following information listed specific specifications about ALS international express handling customs service center:
Locations: In ALS's 4,3 hectares project, Noi Bai airport, Phu Minh commune, Soc Son district, Hanoi
Total area: 15.758 square meters
Main functions:

Managing goods
Receiving processes and delivering to cargo terminals.
We continuously expand and develop new warehouse models to be remained as the pioneer of professional warehouse provider in Hanoi region. If you have any further questions about cargo, warehousing services, please don't hesitate to contact our experts for support.
3. Location of ALS warehouses for rent vietnam
Please be advised with ALS warehouse locations in each bullet points:
We hope that this article provided sufficient information about warehouse price list. If you have any further questions about types of warehouse ALS provided, specified price list, please don't hesitate to contact our experts for the latest updates.