Are you looking for a price list for warehouse rental?
Do you need to estimate the cost of goods storage?
The following article could give you some information.
Note: The price list below is a reference for warehouse rental. For each goods category, we apply a customized policy for rental rates. To know more specifically, you can reach ALS to update and get a quote:
1. Warehouse for lease
ALS owns an extensive warehouse system, diversified in types, and appears in many vital locations (mainly in Northern regions).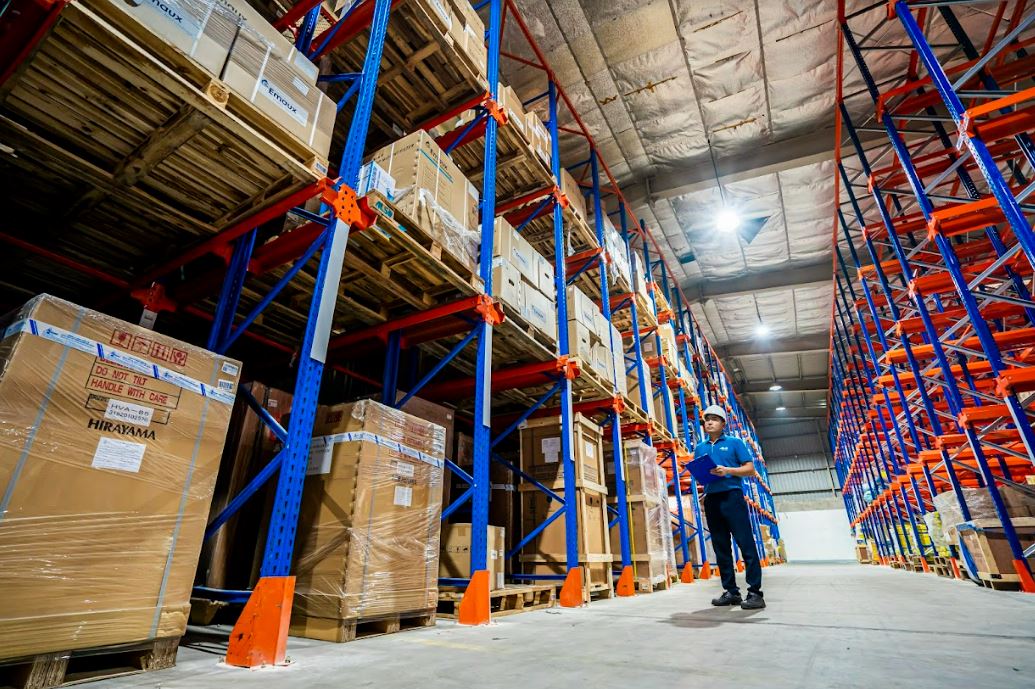 Depending on the goods storage requirements, you can choose the most suitable warehouse type. Besides, we can also design and serve built-to-suit warehouse services for large orders.
* Common warehouse rental service
ALS operates common warehouses whose capacity is up to 60,000 sqm in Hanoi and Northern provinces, meeting the increasing needs of storing goods for individuals, organizations & businesses.
ALS warehouse locations are concentrated in convenient gateway locations, easily connecting and rotating goods.
With a multi-location warehouse system, customers can be utterly proactive in choosing the most suitable warehouse location: centralized location for packing/matching goods, distribution centers for agents/warehouses in urban areas, warehouses waiting for export/import goods, etc.
* Document warehouse rental service
ALS provides an extensive document warehouse system with a storage area of more than 1,000 sqm and the ability to expand to 1,000,000 standard boxes.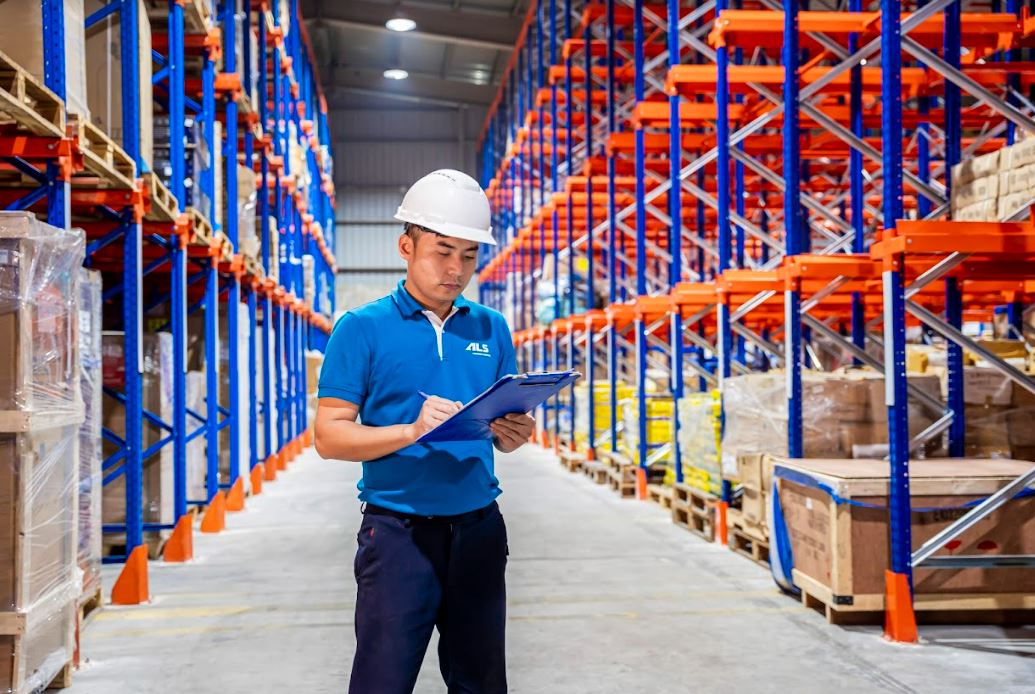 The warehouses are concentrated at gateways, easy to connect and rotate, ensuring easy operation and document management.
With ALS document warehouses, your business will save costs significantly, use the business operating smartly areas and arrangement simplify, and document query.
* Cold storage & cool storage rental service
ALS's cold storage system was invested in and equipped with the most modern technologies for storing
The total available cold storage area is up to 5,000sqm and is expanding further to serve customers' needs better.
ALS's cold storage is built to meet the storage capacity in a temperature range from -20 to 20 degrees Celsius, with humidity below 50% depending on the type of seed, frozen food, or other products.
* Bonded warehouse rental service
With many years of experience in customs declaration and getting the direct support of local customs authorities, ALS bonded warehouses service is a safe and convenient choice for organizations/ businesses/individuals that need to preserve goods that are not customs cleared.
ALS bonded warehouse has ample space with strictly control
- The total area is up to 15,000 sqm with international standards equipment.
- 2-way dual security, 24/7 control, automation management software.
2. Warehouse rental price list
If you have a need to refer to the warehouse rental fee, hereby a general public price list. Note that this is the price list without a discount policy and is for reference only. ALS will apply separate discount rates for specific requirements. And the prices below do not include relevant surcharges.
*Common warehouse rental
Type

Unit

Rates

(VND/ month)

Remarks

Common warehouse

M3

120.000

Goods must be set in standard pallet in assigned location
* Cool storage
Type

Unit

Rates

(VND/ month)

Remarks

Cool storage

M3

250.000

Goods must be set in standard pallet in assigned location

Temperature range: from 12 to 22 celcius degree

Humidity: 50%

* Cold storage
| | | | |
| --- | --- | --- | --- |
| Type | Unit | Rates | Remarks |
| Cold storage | M3/ ton | 15.000 – 18.000 VND/day/m3/tấn | Minimum storing period: 15 days |

*Document warehouse
Items

Unit

Rates

(VND)

Remarks

Warehousing rates

box/ month

15.000

For ALS standard archives box size

42 x 32 x 27 cm

Archive box

box

N/A

Extract charge

times

Free

Report

times

Free

3. Pros of ALS warehouse rental service
ALS warehouse system is invested in and built following international standards. Modern equipment helps to keep goods in the best preservation conditions.
ALS warehouses are in central locations, which brings conveniences for connecting and transporting goods between regions in a shorter time.
ALS ensures:
- 100% of customers' goods are in an insurance policy.
- Goods management with safety and security 24/24.
- Flexibility in management methods: FIFO, LIFO, pallet location management, or management by unit.
- Flexibility in rental charge: by month, day, pallets, m3, or whole warehouse.
- Accurately data location tracked by Infor software system
- Enjoy particular preferential policies on rental rates.
- Available value-added services such as loading and unloading, lifting, delivery, etc.
4. Warehouse address
You can refer to the location of the central warehouses of ALS through the links below (find the Warehouse locations in the introduction of each type of warehouse). https://als.com.vn/services/als-warehouse
- Common warehouse location: https://als.com.vn/services/standard-warehouse
- Cold storage & cool storage: https://als.com.vn/services/cold-storage
- Document warehouse: https://als.com.vn/services/document-warehouse-system
- Bonded warehouse: https://als.com.vn/services/bonded-warehouse
ALS hopes that the above information could benefit entities finding a comprehensive warehousing service in Vietnam. For more accurate advice, do not hesitate to contact us at 1900 3133 or contact@als.com.vn now to receive support as soon as possible.