The project is expected to become the gateway, transshipment centers and free-trade zone of Vietnam and SEA region.
SSA Marine and Gemadept has cooperated to develop strategic seaports in Southern region of Vietnam, which including Cai Mep Ha logistics centers with total value up to 6,7 billion USD, from White House's press release of US President Joe Biden's visit to Vietnam, the main purpose of this trip was upgrading US – Vietnam relationship to highest diplomatic partnership level of Vietnam.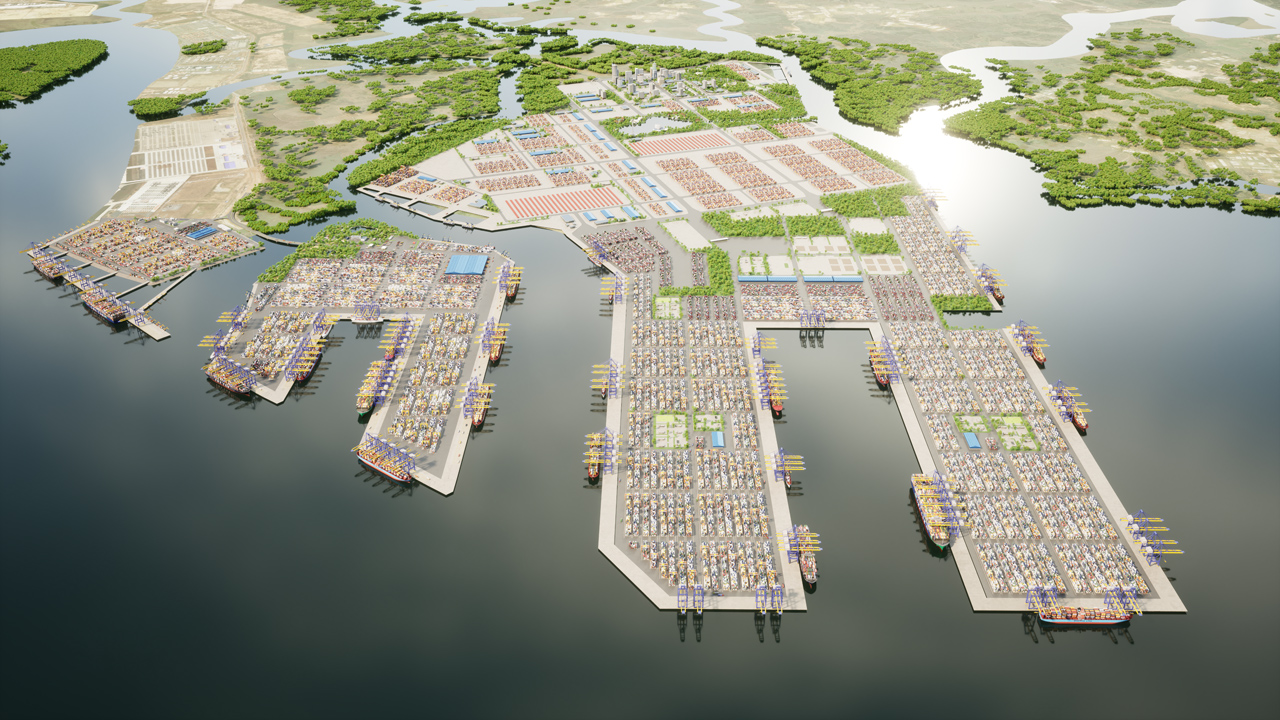 The project is categorized into 2 subregions, including: Logistics center and Cai Mep Ha downstream seaport in Ba Ria – Vung Tau, Vietnam, the total area of the project is up to 2204 hectares from the last adjustment of 1763 hectares.
Specifically, Cai Mep Ha downstream port and logistics center is 1.485 hectares, 202 hectares of water surface area, 198 hectares of clean energy storage will be adjusted into logistics and ports, the remaining area is planning additional potential water surface areas.
The project was locally adjusted in April 2022 to extend the port's channel to accommodate ships of up to 250.000 tons (equivalent to 24.000 TEU).
SSA Marine is one of the world's largest private port operators headquartered in Washington (USA) and projects widely from: North America, Central and South America, Oceania, Asia and Africa. SSA Marine was established in 1949 and currently has another cooperation project in Vietnam, Cai Lan International Container Port (CICT), Quang Ninh province.
When completed, this center will help to solve the problem of optimizing the cost of transporting import and export goods from all transportation hubs, from road, sea, rail to air; as a logistics and transshipment center for neighboring industrial parks and ports.
Source: https://cafef.vn/lai-lich-trung-tam-logistics-lon-nhat-viet-nam-quy-mo-gan-7-ty-usd-ma-gemadept-va-doi-tac-my-ssa-marine-ngo-y-18823091207130847.chn