Companies are unprepared for the "tsunami of regulations that is coming".
Lionel van der Walt, chief growth officer at tech provider Raft, told The Loadstar on the sidelines of last week's Tiaca conference in Brussels that the emissions-reporting regulations set to be introduced in January are likely cause a lot of problems.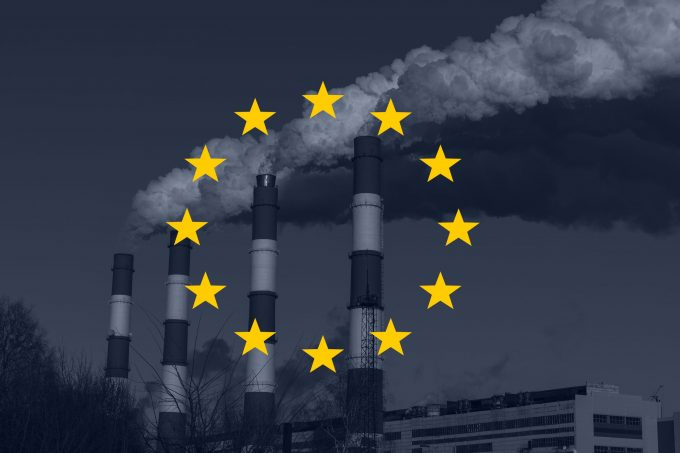 The Corporate Sustainability Reporting Directive (CSRD) will bring in extensive sustainability reporting requirements intended to bring this on a par with financial reporting.
Companies within the scope of the CSRD will need to start recording their Scope 1, Scope 2 and Scope 3 greenhouse gas (GHG) emissions in compliance with the European Sustainability Reporting Standards (ESRS), and begin reporting them in 2025.
Those failing to comply could face fines of up to €10m – or 5% of their annual revenue, depending on the geography of their business – co-founder of emissions calculation company Pledge David Picciotto.
And he warned: "I don't believe many companies are well prepared.
"Measuring and reporting all Scope 3 emissions is complex. Many companies don't know where to start, as it's something they've never had to worry about. Many companies don't realise they will need to contact their suppliers, such as freight forwarders or logistics providers, to get data on their Scope 3 supply chain emissions.
"Similarly, many freight forwarders don't realise that the shipment data they hold for their clients is a valuable resource and the key to getting accurate and accredited supply chain emissions measurements," he added.
According to Pledge, transportation and distribution in the supply chain is one of the most difficult-to-measure, yet highly emitting, categories of Scope 3 emissions.
"As we know that freight forwarders have access to the data that's needed to measure these emissions, we've built a tool that goes right to the source," said the firm. "This means forwarders can provide their clients with audit-ready emissions measurements and reports, using data they already have, enabling them to meet emissions reporting regulations."
The CSRD standards will only apply to EU companies, but will include EU subsidiaries of non-EU parent groups, which employ more than 250 staff, have a turnover of more than €40m, or total assets of €20m.
SMEs will be required to report by 2026.
Last year, the International Sustainability Standards Board, responsible for developing sustainability reporting standards, issued IFRS S2, which recommended that governments require companies to report their Scope 1, 2, and 3 GHG emissions.
While governments aren't required to meet these standards, it is expected that many will adopt the recommendations when setting emissions-reporting standards, with the expectation that regulations similar to the CSRD will soon follow in other regions.
"No matter where you are on the globe, you will be impacted by this", said Mr van der Walt.
Source: https://theloadstar.com/logistics-firms-unprepared-for-tsunami-of-new-emissions-reporting-rules/