Lang Son province (VN) and the People's Government of Guangxi Zhuang Autonomous Region (China) have agreed to sign a Framework Agreement on promoting the pilot construction of a smart border gate between Vietnam and China.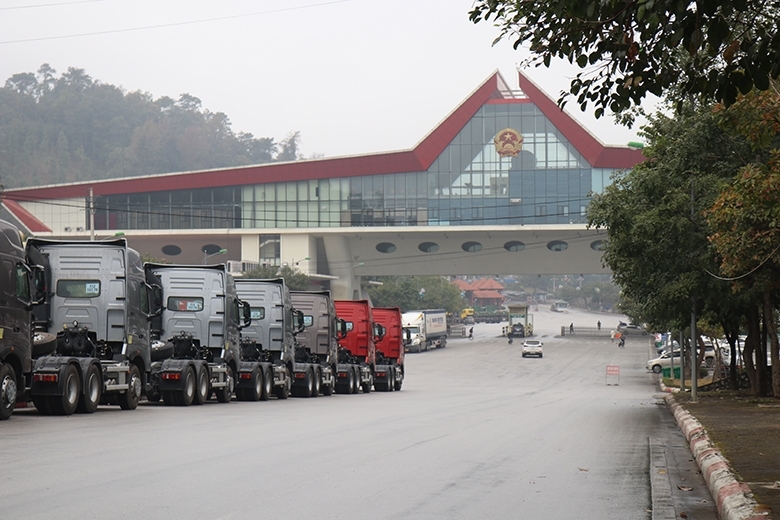 The two sides agreed to jointly promote the pilot construction of a smart border gate at the dedicated freight transport routes at the Huu Nghi (Vietnam) - Huu Nghi Quan (China) and Tan Thanh (Vietnam) - Puzhai (China) international border gates.
According to the proposal of the Chinese side, the smart border gate will be built under two models: intelligent air-borne rail transport and ground-based autonomous guided vehicles (AGV).
Recently, at the Conference to implement the framework agreement on promoting the pilot construction of smart border gates, Chairman of the People's Committee of Lang Son province, Ho Tien Thieu said:
Building a smart border gate is also suitable for the national digital transformation program and of Lang Son province.
In particular, the smart border gate model will create favorable conditions for quick, effective, contactless, uninterrupted customs clearance of goods, solving the problem of import and export goods congestion, especially is in the peak period.
This model will improve the capacity and efficiency of customs clearance, thereby enhancing the competitive advantage of Lang Son, attracting businesses to carry out import and export activities through Lang Son province.
Guangxi was the largest gateway for agricultural exports from Vietnam to China.
Statistics of the China Customs showed that around 350,4 million USD worth of agricultural products was imported to China via border gates with Guangxi province in the first four months of this year, accounting for 19,7% of Vietnam's total agricultural exports to China.
Source: https://thuonghieucongluan.com.vn/lang-son-xay-dung-thi-diem-cua-khau-thong-minh-a197882.html