Kuehne+Nagel, the largest airfreight forwarder in the world, has established a strategic partnership with a major airport services company to co-develop better business practices aimed at speeding cargo flows at lower cost in an effort to further differentiate its service proposition from competitors.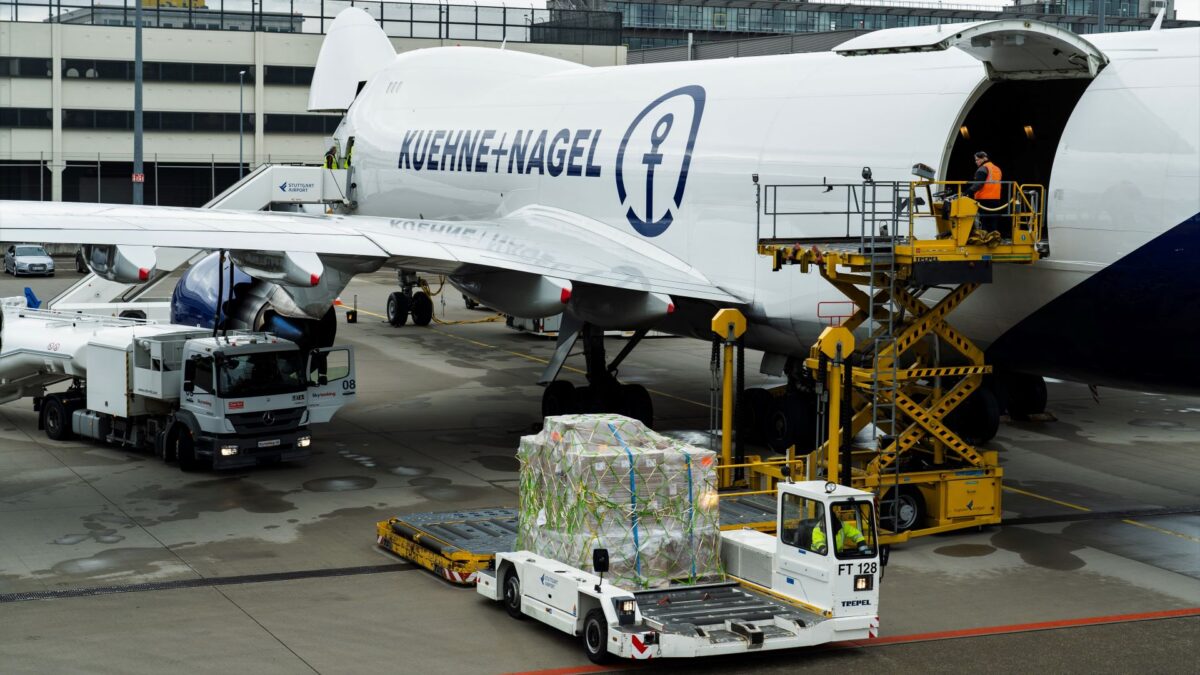 The Switzerland-based logistics giant said Tuesday it is working closely with Singapore's SATS Ltd., which acquired Worldwide Flight Services in April for $1.3 billion, to implement joint learnings at airside cargo warehouses around the world.
Management teams from Kuehne+Nagel and SATS in December created pilot projects on improving electronic data interchange connectivity and cargo processing speeds for time-sensitive e-commerce shipments and intra-Asia cargo, said Jack Liu, senior vice president of air logistics for Asia-Pacific, in an email message.
Officials said each proof of concept delivered promising results in terms of time savings, scalability across multiple airport locations and reducing the number of times cargo is physically touched as it moves through the ground handling process.
Enhancing SATS' operations and data automation backbone will enable K+N to extend its air charter network in Southeast Asia and provide improved shipment visibility from the ramp to the warehouse, said Liu.
Under the new partnership, K+N and SATS will continue to explore further collaboration opportunities with key customers to optimize the handling of goods that require temperature-controlled facilities, he said.
Airlines will also benefit from SATS' improved methods for building up smaller shipments into pallets and breaking them down, sorting, pick and pack, labeling and security screening, according to Liu.
"By leveraging our combined expertise and global footprints we improve our service offering and continue to create value for customers around the world," Yngve Ruud, who heads air logistics for K+N, said in the announcement.
K+N has a small private airline of chartered freighters, including two new Boeing 747-8 jumbo jets flown on its behalf by Atlas Air. One of the planes operates under the Apex brand. K+N acquired Hong Kong-based Apex Logistics in 2021.
SATS, which stands for Singapore Airport Terminal Services, is the main ground handling and in-flight catering service provider at the country's Changi Airport. Its acquisition of WFS surprised many because WFS was a bigger company. About 85% of SATS revenue at the time was derived in Singapore, while WFS has an extensive airport footprint in Europe, the United States and other parts of the world. The deal also diversified the SATS business more heavily into cargo.
Source: https://www.freightwaves.com/news/kuehnenagel-teams-up-to-make-airport-cargo-handling-more-efficient