Although handling up to 45% of the total volume of goods and 60% of the container volume of the country, Ho Chi Minh City and Ba Ria - Vung Tau have the main mode of transportation by road. This leads to an overloaded and congested traffic system, which increases the cost of manpower and equipment.
Ho Chi Minh City is moving towards to a synchronous planning. Specifically, the Department of Transport of Ho Chi Minh City is planning to plan different types of transport from road, air, railway, and waterway to meet the demand for passenger, cargo transport for the Southern region and connect to the Mekong Delta to other regions as well as internationally.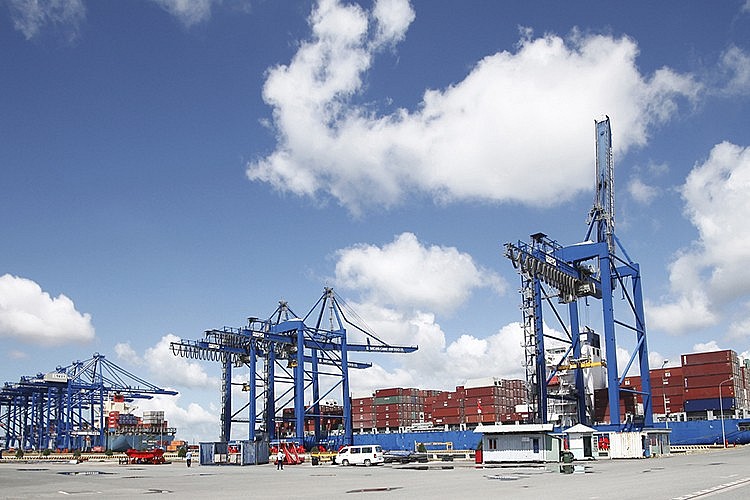 According to Ho Chi Minh City's logistics development project to 2025 and orientation to 2030, the logistics is identified as a key service industry and will account for a large proportion of the GRDP structure, reducing the ratio of costs between logistics and GDP of the whole country to 10 – 15% by 2025, enhancing the role of the city as the key hub for domestic goods trade and connection between the country and the world.
Specifically, the plan includes:
- Road: 2nd, 3rd, 4th ring road are being planned with 3 routes, 6 - 8 lanes and total length of 351km, expressway system with 5 routes with scale of 6-8 lanes and total length of 292km, 5 national highways with 8-12 lanes with total length of 106km, 5 elevated highway with 4 lanes and a total length of 70,7km.
- Railway: In addition to the North - South route, there are also 6 routes connecting the Ho Chi Minh City area with localities such as Nha Trang, Can Tho, Loc Ninh, Tay Ninh, Thu Thiem - Long Thanh, Bien Hoa - Vung Tau with a total length of 750km, 08 urban railway lines with a total length of 220km.
- Waterway: 4 clusters of cargo ports with total capacity of 43,62 million tons/year by 2030, including the central port clusters of Ho Chi Minh City, the Southwest, the East and the North of the city. Estimated volume of inland waterway cargo through Ho Chi Minh City in 2022 is 65.7 million tons.
- Inland depot: 7 depots including: Long Binh, Mui Den Do - Cat Lai, Ben Thanh, Hi-tech Park, Cu Chi, Linh Xuan, Tan Kien. Estimated cargo clearance capacity for the period 2020 – 2025 is 1,18 – 1,5 million tons, 2030 and beyond will increase to 2,32 – 2,74 million TEUs.
- Aviation industry: Tan Son Nhat port's operating capacity will be increased to 50 million passengers/year, 0.8-1 million tons of cargo/year until 2030. By the end of 2022, passenger volume of Tan Son Nhat reached 35 million. In addition, Long Thanh international airport is planned to be capable of handling 100 million passengers/year, 5 million tons of cargo/year until 2035. Phase 1 of Long Thanh airport will have the capacity of reaching 25 million passengers./year, 1,2 million tons of goods / year.
Source: https://kinhte.congthuong.vn/tp-ho-chi-minh-tap-trung-phat-trien-ha-tang-giao-thong-de-giam-chi-phi-logistics-249342.html