The project has a total investment of $473 million, covering an area of 752 hectares and located in the area of Lach Huyen international gateway port, Dinh Vu - Cat Hai economic zone. The project expected to attract about 40.000 – 50.000 workers after putting into operation.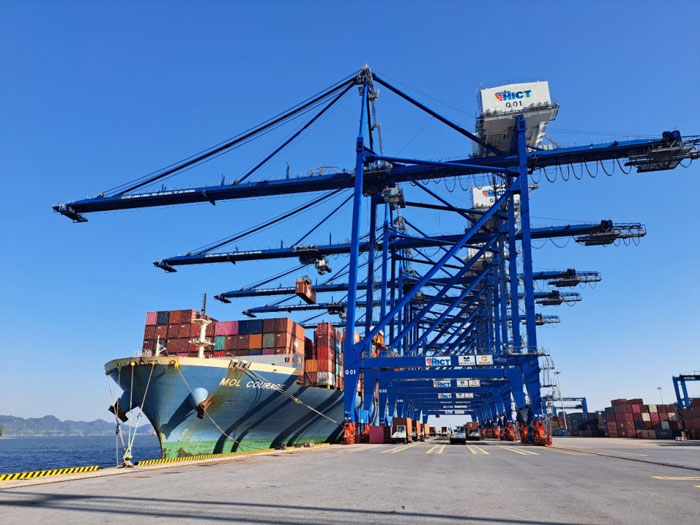 On May 9th, Standing Vice Chairman of Hai Phong City People's Committee Le Anh Quan inspected the preparations for the groundbreaking ceremony of the Xuan Cau Industrial Park and Non-tariff Zone project. (Setting to be built at May 13).
Mr. Le Anh Quan affirmed that the project of investment in construction and infrastructure business of Xuan Cau Industrial Park and Non-Tariff Zone is an important project chosen by the city to start construction on the occasion of 68-years-old Hai Phong Liberation Day anniversary (May 13, 1955 - May 13, 2023) and the Phoenix Flower Festival - Hai Phong 2023.
Non-tariff zone - Logistics and Lach Huyen Industry located in Dinh Vu - Cat Hai economic zone is a general economic zone - a center of maritime economy, multi-sector, multi-field serving the needs of socio-economic development association of the port city of Hai Phong, the northern coastal region and the whole country. The project is oriented to develop a free trade area, tax free, affirming outstanding competitive advantages.
The project has a convenient location for industrial and logistics development when it is only 28 km from Hai Phong city center, 128 km from Hanoi, 25 km from Cat Bi International Airport. At the same time, connecting seamlessly with the national transport network and close to important traffic routes: Lach Huyen international deep-water port, adjacent to Hanoi - Hai Phong highway, freeway across the sea from Tan Vu - Lach Huyen.
With nearly 6 km in length contiguous to Lach Huyen port system, it is also a favorable condition to help Lach Huyen Non-Tariff Area - Logistics and Industry to develop maximum advantages from the application of the non-tariff zone regulation in order to collect attract investments.
Source: https://vneconomy.vn/hai-phong-chuan-bi-khoi-cong-sieu-du-an-11-000-ty.htm