United Airlines (UAL), Southwest (LUV), and Alaska Air (ALK) are sounding the alarm about higher jet fuel costs in the third quarter amid rising crude oil prices.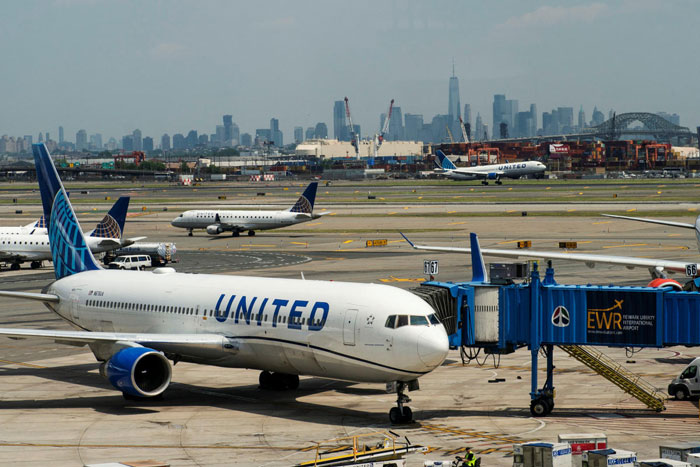 "Over the past several weeks, fuel prices have increased considerably, driving a downward revision to our adjusted pre-tax margin expectations for the quarter," Alaska Air said in an 8-K filing Wednesday.
The domestic carrier expects jet fuel to cost $3,15 to $3,25 per gallon (1 gallon = 3,78 litres) during the third quarter, versus prior expectations of $2,70 to $2,80.
United gave a similar warning, noting since mid-July 2023, "jet fuel prices have climbed over 20%." The international carrier expects fuel costs to come in between $2,95 and $3,05 per gallon. However, the company reaffirmed its third quarter 2023 capacity and operating revenue.
Southwest now expects fuel costs between $2,70 and $2,80 per gallon during the third quarter versus prior estimates of $2,55 to $2,65. The airline said "overall leisure demand and yields continue to remain healthy."
"Travel demand during Labor Day weekend was strong and produced a record revenue performance for the holiday weekend," read the company filing.
In the first half of the year, lower fuel costs were a tailwind for airlines as consumers shifted their spending from goods to experiences. Since then they have crept back up as the underlying commodity, oil, has risen 25% since the end of June.
On Tuesday Brent International (BZ=F) closed at $90,04 per barrel for the first time since November and West Texas Intermediate (CL=F) futures settled at $86,69 per barrel after Saudi Arabia announced an extension of its unilateral production cuts until December.
Russia also reduced its exports by 300 000 barrels per day through year-end. These cuts were in addition to OPEC+ reductions that started in November of last year.
United Airlines stock is up 30% year-to-date. Domestic carriers Southwest and Alaska Air are down 10% and 4%, respectively, since the start of 2023.
Source: https://finance.yahoo.com/news/airlines-warn-of-higher-jet-fuel-costs-as-crude-prices-rise-170324056.html?guccounter=1