Even though airfreight transport accounts for a small proportion of the volume of goods, the value of goods accounts for a high ratio. All airfreight shipment needs to be handled by a ground handling entity at the airport. It's our pleasure to introduce our cargo terminal in Noi Bai airport, Hanoi.
1. What is an air cargo terminal? about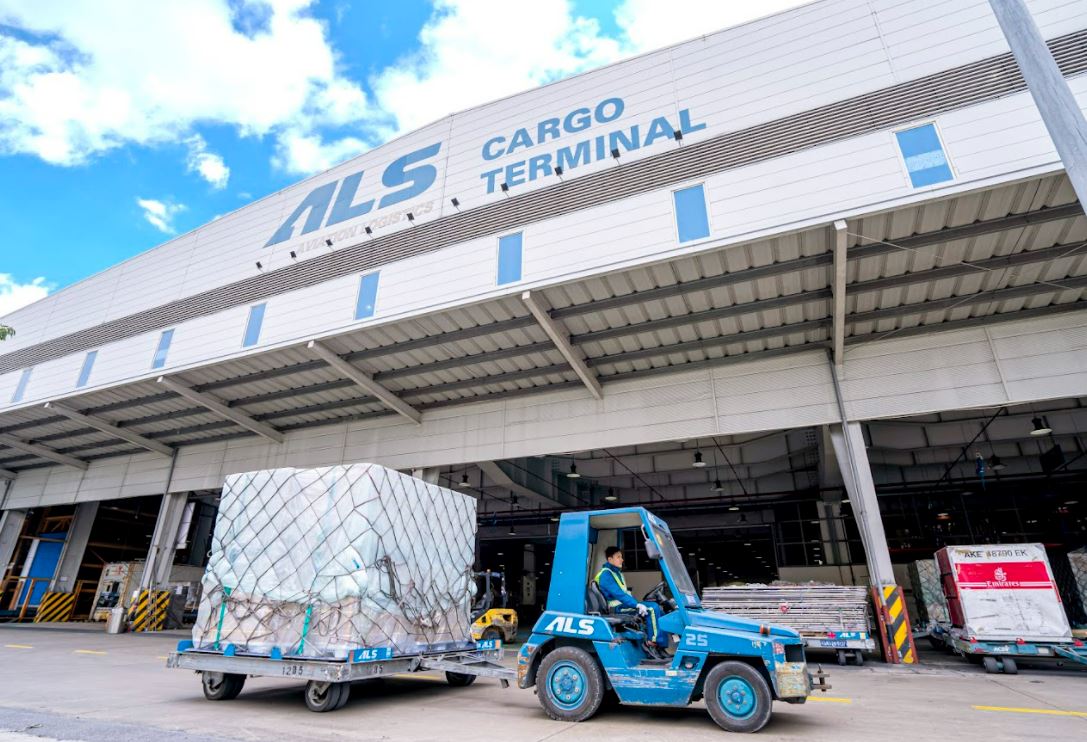 The air cargo terminal is where the ground handling services are provided. Ground handling is an integral part of airline operations and cargo logistics by air freight. Export cargo will be ground-handled before flying to a destination, and import cargo will be unloaded and proceed before delivering to the consignees. An air cargo terminal technically locates at airport zones where the cargo handling process happens with many parties involved.
2. ALS cargo terminal overview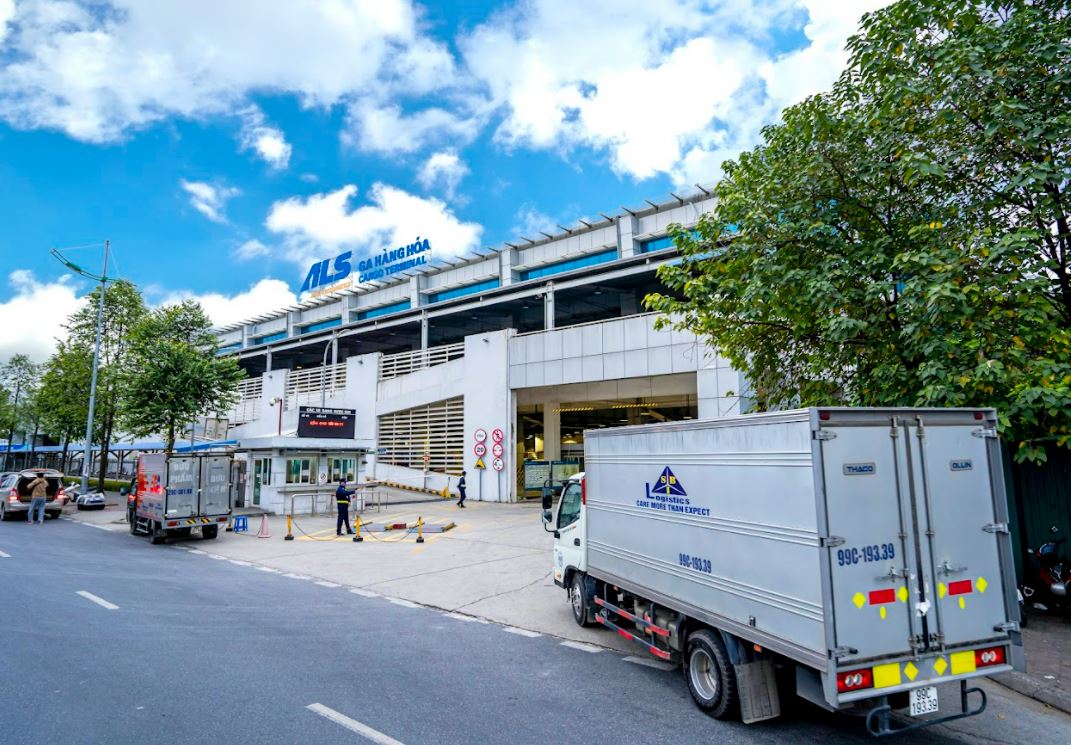 2.1. Location
ALS cargo terminal locates at Noi Bai International Airport, adjacent to the RAMP side area. It has a surface area of 15,000 sqm with four floors. The 1st is designed explicitly for import cargo, and the 2nd floor is for export cargo. ALS cargo terminal meets the needs of up to 250,000 tons of cargo per year and expands to 700.000 tons of cargo per year for the period after 2025.
2.2. Infrastructure and facility
ALS cargo terminal is equipped with modern machinery, automation technology, which ensures optimized cargo handling. In addition, another prominent advantage of ALS is the high-quality and professional staff trained at the request of the authorities and by the standards of the international aviation organizations.
3. Which certificates have the ALS cargo terminal achieved?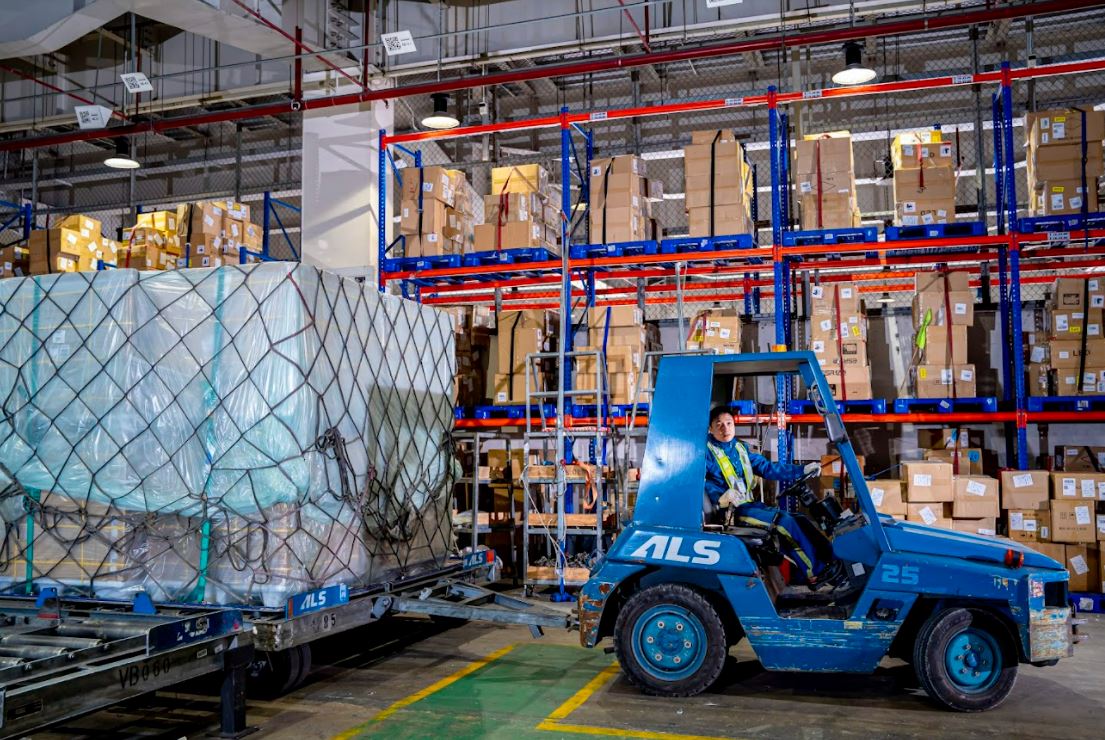 3.1. Certificate of the IATA International Ground Handling Partnership (IGHP).
The International Air Transport Association (IATA) strives to lead the industry towards improved safety and operational efficiency in ground handling by setting standards and encouraging global solutions. ALS cargo terminal is on the network of ground handling services providers worldwide. We are in the GPH directory of Asia Pacific region in Vietnam.
3.2. ISAGO Certification
IATA's Safety Audit for Ground Operations (ISAGO) has been built upon a "backbone" of audit standards applicable to all ground handling companies worldwide, coupled with a uniform set of measures relevant to any ground handler's specific activities. Getting a stringent certificate as ISAGO certainly proved our proficiency in providing ground handling services in aviation logistics.
3.3. TAPA Certificate
The Transported Asset Protection Association's (TAPA) Security Standards act as a worldwide benchmark for supply chain security and resilience, providing guidance, processes, processors that reduce loss exposure, protect assets, and reduce cargo theft costs. TAPA Security Standards are respected globally as the best-in-class industry standards for supply chain resilience.
3.4. RA3 Certificate
The "RA3" refers to a cargo-handling entity located in a non-EU country that is approved following the EU aviation security validation and shall ensure that all security controls and screening procedures have been applied to all cargoes bound for EU.
All certificates have demonstrated ALS's efforts, constantly striving to improve knowledge and technology to ensure safety and security in cargo service, providing international standard services to all customers.
4. How to contact ALS cargo terminal?
Address: ALS Cargo Terminal, Phu Minh commune, Soc Son dist., Ha Noi, Viet Nam
Tel: (+84)24.3295.9888 Fax: (+84)24.3295.9666
Operation dept: (+84)90.177.9696/ Email: Operations.alsc@als.com.vn
Inbound section:(+84)90 177 9595/ (+84)90 177 9393/ Email: import.alsc@als.com.vn
Outbound section: (+84)90 177 9090/ (+84)90 177 9191/ Email: export.alsc@als.com.vn
Business Dept: (+84)901 773 775/ Email: business.alsc@als.com.vn
If you have any question abou our services, don't hesitate to tell us at above contact or our hotline 1900 3133 for more information.