Warehousing is a popular service in logistics. There are many ways to define and understand this concept.
Some people think that warehousing refers to the services of storing and preserving goods. This is a part of the whole concept. So what is warehousing service? What is the role of this service in production and supply chain?
Let's find out more details below.
I. What is warehousing service?
Warehousing service represents "warehouse" + "transport". Accordingly, this service includes storing, handling, packaging, and arranging goods following customers' requests.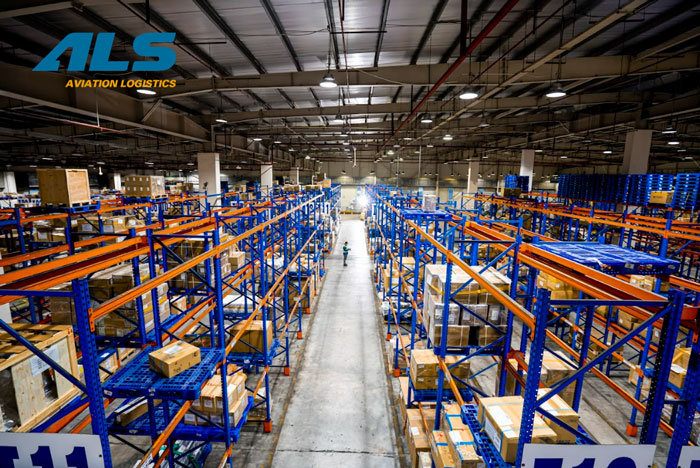 For example: when company A uses warehousing service from company B, it could include many logistics steps such as storing, shipment processing, delivering, and all activities to move cargo from arrival to destination.
Warehousing services could be brought by a third party to meet the needs between buyers and sellers to manage cargo flow and distribution in the business supply chain.
In a warehouse, we could split into sub-services such as:
Storing
Managing
Customs clearance and declaration
Shipping
Shipment handling: packaging, lift on - lift off, build up, labelling, etc.
II. Simple warehousing service procedures
To help customers clarify the procedures, ALS modelizes by three steps: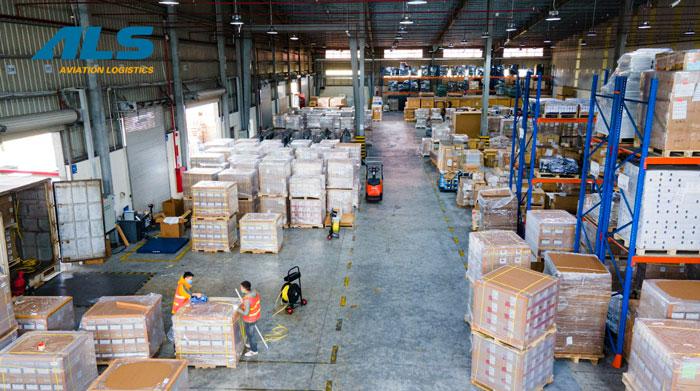 *Step 1: Submit an order
Buyers/ customers will send a request to the logistics service provider for detailed instructions on the processes and quotations.
* Step 2: Receive orders
Both parties come through the negotiation, and then providers and buyers confirm by agreement and conduct to perform services.
* Step 3: Pick up cargo
Providers go to the required address to pick up cargo and deliver it to the provider's warehouse to preserve. According to specific requirements, the provider will preserve cargo and conduct other activities as required. The shipment will be received, packed, labelled, etc. and handed over properly before moving to the next destination.
* Step 4: Delivery
The order will be handed over to the receiving transportation department and shipped to the required receiving address.
III. Professional logistics service provider?
With more than 15 years of establishment and development, ALS is proud to be one of the pioneering brands providing leading warehouse logistics services in Vietnam.
From a small warehouse office in Hanoi, through the development, we have developed a whole ecosystem of logistics services - optimal logistics for businesses (especially in Aviation Logistics).
ALS has various warehouse types and value-added services from cargo handling, logistics infrastructure, trucking, and customs agents, ... to ensure goods are safely handled the fastest way.
That is also why ALS is always a trusted partner of global groups such as Samsung, Foxconn, Microsoft, ...
If you need advice on warehousing services and others, do not hesitate to contact us via:
- Website: https://als.com.vn
- Email: contact@als.com.vn
- Call centre: 1900 3133
- Fanpage/LinkedIn: Aviation Logistics Corporation
Hopefully, the above article has helped readers better understand the logistics service, its role, and the most basic logistics service process.