1. Definitions
Warehousing in logistics is a warehouse service used by shippers, allowing goods to be stored for a specified period before being delivered to customers/recipients. Warehousing is an integral part of the basic logistics process, covering procedures in the supply chain area or an organization's inputs and outputs cargo management.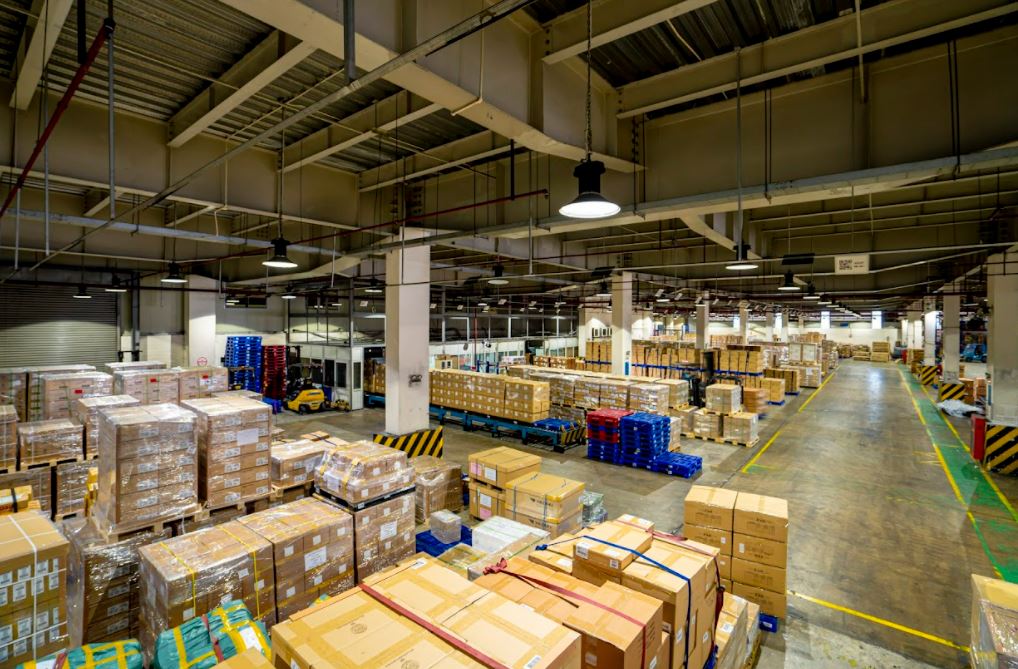 Warehousing logistics include basic activities in the warehouse area such as stocking, release, cargo handling, labeling, accounting, documentation, digitalization, data extracting.
Warehousing service helps goods be stored safely, flexibly in consolidating goods from many different sources; thereby, businesses can save money from construction or expansion to keep their goods.
2. What is the role of warehousing in logistics?
Minimize costs of production, transportation, and distribution of goods. Consolidation helps to reduce the average cost per unit, thereby optimizing costs.
Saving circulation costs through good management of goods loss, rational and efficient use of warehouse facilities.
Maintain a stable supply, ready to deliver whenever customers need it.
Make a difference and increase the position of the business in the mind of customers
3. The function of warehousing in logistics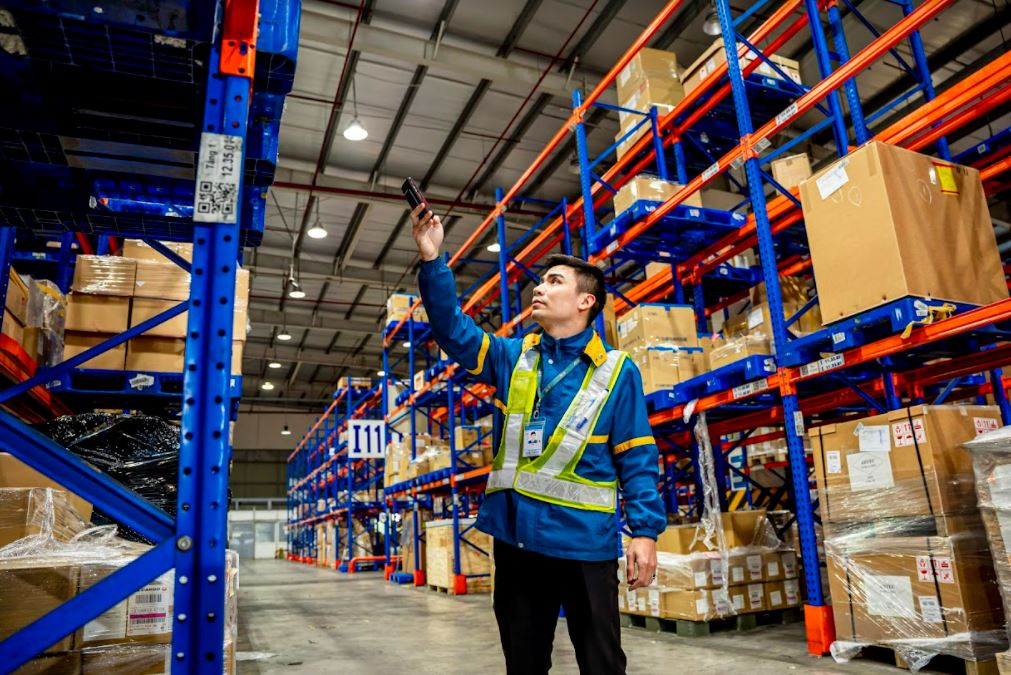 3.1. Gathering/ collecting goods
The warehouse has the essential function of gathering goods, utensils, and materials imported from different places. Goods are constantly brought from these warehouses to production places by forklifts.
3.2. Coordinating different types of items for last-mile customers
The warehouse also has the function of classifying and coordinating goods items according to each order, ensuring that each order is ready to move. This kind of warehouse is usually called a distribution center.
3.3. Ensure goods are safe and right handled
The vital function of warehouses is to ensure that goods are stored in the highest safety, avoiding loss and damage of goods. Also, every kind of goods requires different ways to be handled. Such seeds need to be packed into independent carton boxes, stored at an appropriate temperature and humidity.
Otherwise, at the same time, exporting and importing processes need to be quick and easy, causing smooth goods flow.
3.4. Manage and monitor goods easily.
With the high-speed development of IT, every warehouse needs to be equipped with a warehouse management system. This system helps track and trace goods in terms of quantity, quality, incoming and outgoing goods, etc. Good management will minimize loss and damage in the shipping process, helping to save costs for businesses.
4. Types of warehouse
There are some warehouse concepts set up to meet diversified requirements. In which some typical types of warehouse could be mentioned such as follows: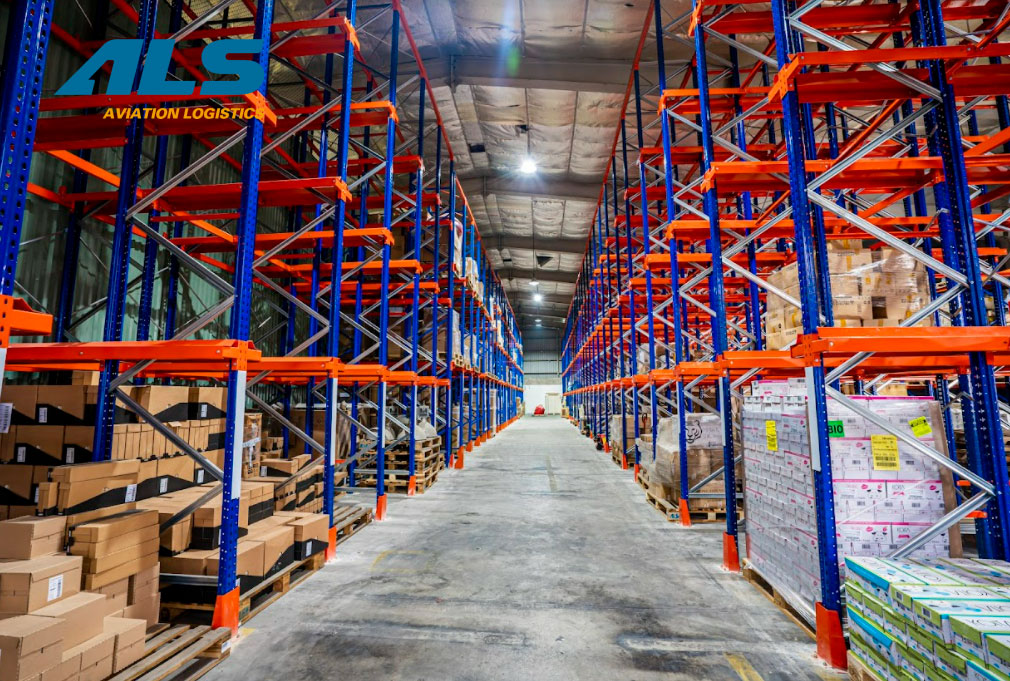 4.1. Bonded warehouse: A bonded warehouse is a warehouse operated under the regulatory supervision of customs authorities. A bonded warehouse is a building or other secured area where dutiable goods may be stored, manipulated, or undergo manufacturing operations without payment of duty. Bonded warehouses in Vietnam can be owned by state or enterprises (Article 22 of Decree 154/2005/ND-CP of Vietnam Social Republic).
4.2. CFS warehouse (container freight station): CFS warehouse is specialized for collecting or separating retail goods transported in ordinary containers. CFS warehouses are often used when shippers do not have enough stock to fill an entire container (FCL). Services at CFS warehouses include packing, repacking, arranging, and rearranging goods awaiting export. Goods will be brought to the collection area to wait for import-export procedures if necessary, then split or put together containers for export abroad.
4.3. Tax suspension warehouse: A tax-suspension warehouse is used to store imported raw materials and supplies. These items have been granted customs clearance but have not yet paid tax for the production of exported goods of the owner of the tax-suspension warehouse (Article 4 of the Customs Law No. 54/2014/QH13 of Vietnam Social Republic). Accordingly, tax-suspension warehouses are usually owned by enterprises. These enterprises will be responsible for themselves and coordinate with customs authorities to facilitate the inspection and supervision of tax-suspension warehouses.
4.4. Logistics Center (Logistics Hub) contains full facilities such as warehouses, offices, etc., to support and perform transportation, logistics, and distribution activities for domestic and foreign goods. The mentioned above activities can be implemented by the owner of the logistics center or the tenants using the center's facilities. In addition, logistics centers must be able to connect to many other modes of transport such as seaway, roadway, airway, etc.
ALS hopes that the information provided could help you to know more about warehousing services in Vietnam. If you need more, don't hesitate to connect us at contact@als.com.vn or hotline 19003133