Aviation logistics is one the most popular sectors in the world with its main feature from "fast and reliable". For these reasons, many businesses from manufacturing, high tech, food industries choose aviation logistics as the key for their supply chain. So what is aviation logistics? Which kind of services does aviation logistics offer? And which one is the leading company in Vietnam? Let's find out in this article
I. What is aviation logistics?
Basically, aviation logistics is similar with other logistics sectors (Maritime, road, rail, water, etc.) in the concept of bringing goods from point A to B, but aviation logistics attached strictly with operations in airports, airplanes, air cargo networks and does not limit in a single nation.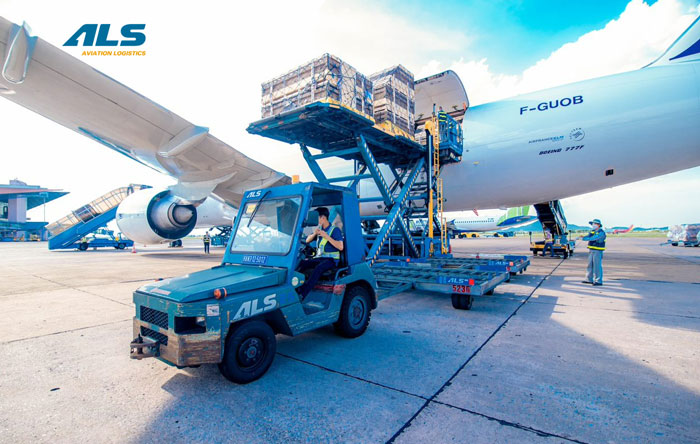 Aviation logistics's borderless characteristic can be explained as air cargo transport includes both domestic activities and also import/export processes from other countries. For this reason, aviation logistics companies normally relate to customs clearance procedures, linking with other companies which are in imported/exported countries.
Currently, aviation logistics only takes a small proportion of goods volumes of the world, which is accounted for 1,7% (Equals to 65,6 million tons in 2021), but this sector holds 35% of world's total trade value. The main reason this sector holds such a large proportion in trade value is due to the fact that many high-value goods manufacturers such as: auto parts, semiconductors, electronics , which choose airway as their main modes of transport for its "fast and reliable".
II. Types of services in aviation logistics sector
Almost all of aviation logistics's operations conduct on ground, which holds 80% of goods handling duration, the rest of 20% is on the airplanes. This leads to the development of aviation logistics services mostly circulated around the core of ground operations, which can be listed as the followings:
Air cargo handling services
Air cargo handling services are established by the customs's goods processing procedures from: security screening, checking and accepting cargo.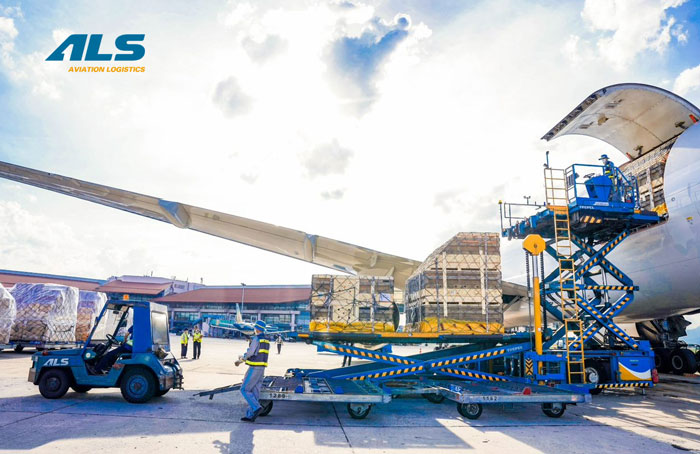 Depending on each aviation logistics company's business model, the air cargo activities can be varies, but the core elements of this service are:
Receiving goods to airfreight warehouse
Loading, unloading, assign goods in or out of the airplane
Consolidation/Deconsolidation (Applies with shipments do not fit with one ULD)
Packaging, labeling goods to meet with destination's standard
Accepting cargo
Goods weighting
Other kinds of service such as: export airway bill (AWB), adjust or canceling receipt, reinforce shipments, adding house airway bill (HAWB), transport goods to off-airport cargo terminals.
Types of goods that are handled in aviation logistics companies:
Regular goods
High value goods
Conditional goods
Perishable goods
Live animal
Dangerous goods
Coffins and funerals
Off-airport cargo terminals
This is the latest "extension" for aviation logistics services in Vietnam. In simple terms, the off-airport cargo terminal has relatively similar functions to cargo terminals at the airports. The difference is the off-airport cargo terminal will be distributed into many localities where the manufacturing headquarters of businesses are situated. By using this model, businesses have more favorable conditions in reaching goods source at closer distance, which helps to promote cargo circulation rate.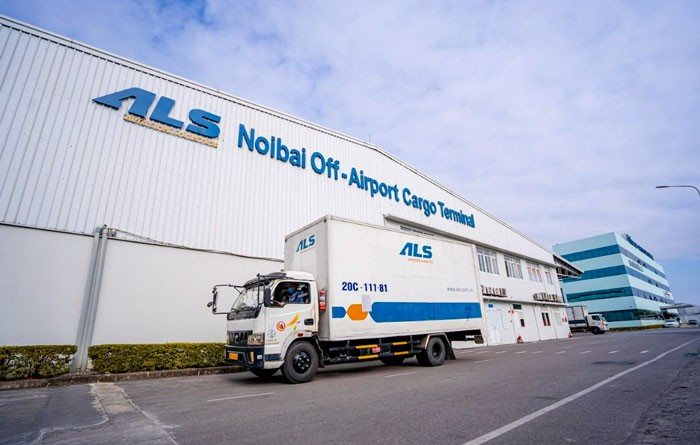 The main functions of off-airport cargo terminals are:
Lifting/Lowering goods
Storage goods
Security screening, weighting
Customs declaration
Accepting cargo (For export goods)
Deconsolidation, distributing (For import goods)
Warehousing services
Warehousing service can be found in most of logistics companies, the service-based warehouses also can be varied from company's business model, but in the essential, aviation logistics companies often offers from the following services: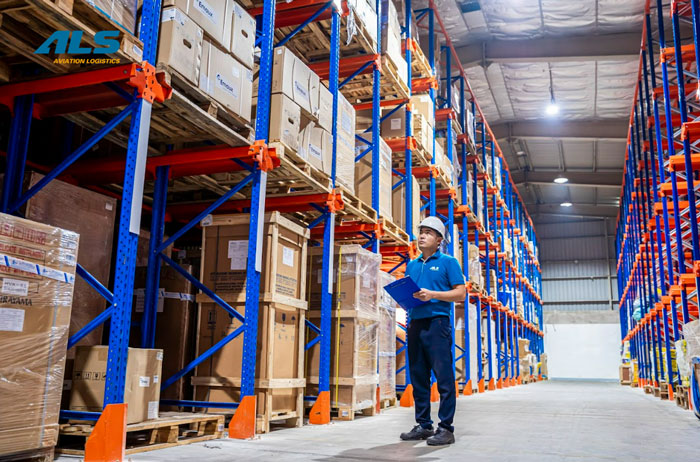 Storage goods based on types of warehouse: standard, temperature-controlled, AFS, CFS, bonded warehouse, etc.
Inventory management with FIFO, LIFO from company's demand
Order processing, packaging, labeling
Transport and distribute
Trucking services
Standard transport
Refrigerated trucking
Container transport
Last mile delivery
Express service
Cross-border transport
On-demand transport
Customs services
One of the crucial activities in import/export, clearance goods. The capability of any aviation logistics companies for customs services based on the experience and standard procedures. Some of customs services can be listed as the following:
Customs declaration, customs agent
Specialized inspection
Physical inspection
Requesting CO
Requesting to return import/export tax rate
Price consulting
Import/export entrusting
Other services
Some of the most common other services that aviation logistics companies offer:
Training specialized manpower
Logistics infrastructure
Office for lease
III. Which is the best aviation logistics company in Vietnam?
With the leading aviation logistics ecosystem in Vietnam, ALS has promoted many developments for the sector since this is the first company to apply off-airport cargo terminal model in Vietnam. This model will unravel bottlenecks for businesses, this can be done by distributing terminals in manufacturing headquarters of many companies.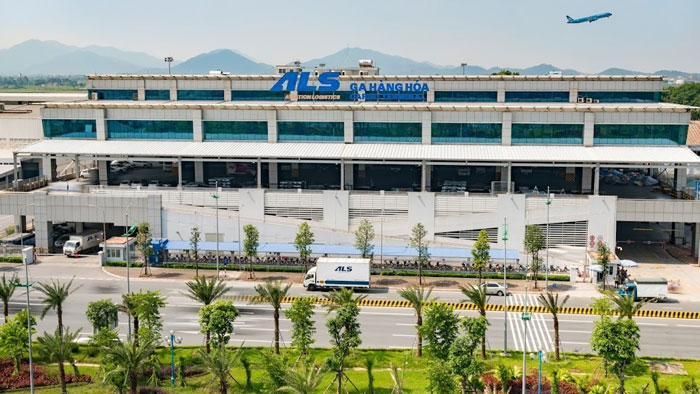 In addition, ALS also has the edge in technology and infrastructure, ALS cargo terminal is the most advanced terminal in Vietnam. Up to now, our terminal has handled up to 50% of total import/export cargo volume in Noi Bai international airport.
Our experience and capability have been affirmed by cooperating with both domestic and foreign enterprises, which are: Airlines (Korean Air, Japan Airlines, Emirates, China Airlines,…), logistics, forwarder companies (UP, DHL, DB Schenker, Yusen, Agility,….)
ALS also offers a wide range of additional services such as: Aviation expertise training, IATA-certified training program, logistics infrastructure,…..