The off-airport cargo terminal is a model that brings airport cargo terminals closer to factories/ industrial zones to fasten cargo flow in airways. It operates in primary functions as an airport cargo terminal, such as aviation security screening, weighing, measuring, customs procedures, ...The location is an advantage that helps significantly reduce cargo congestion and shortens the time to handle customs procedures at the airport.
1. How does a cargo terminal work?
1.1. For export process
Instead of being moved to the airport cargo terminal, export shipments will be moved at off-airport cargo terminals. ALS Off-airport cargo terminals should be near the factories, industrial zones, clusters to make it convenient. When coming to off-airport cargo terminals, shipment information will be inputted for customs declaration; simultaneously, physical inspection by customs officials will be conducted if required. Inside the off-airport cargo terminals, cargo is then built collectively in a separate area, where other requirements can also be done. After that, cargo cleared are delivered to Noibai Airport by special trucks with seals. Export shipments arrive at off-airport cargo terminals by lorries.
By conducting these above procedures at the off-airport cargo terminals, cargo will be ready to be loaded into the aircraft more quickly.
1.2. For import process
Once unloaded from the aircraft, import cargo qualified for customs clearance will be delivered directly by specialized trucks from the airport to the off-airport cargo terminal. Customs declaration can be conducted at the off-airport cargo terminals. After that, cargo cleared for importation is ready to release to the consignees/ factories upon customer's needs.
Therefore, with off-airport cargo terminal services, consignees don't need to spend a lot of time to get inline, wait to conduct a series of complicated processes at the airport.
2. The superiority of the off-airport cargo terminal model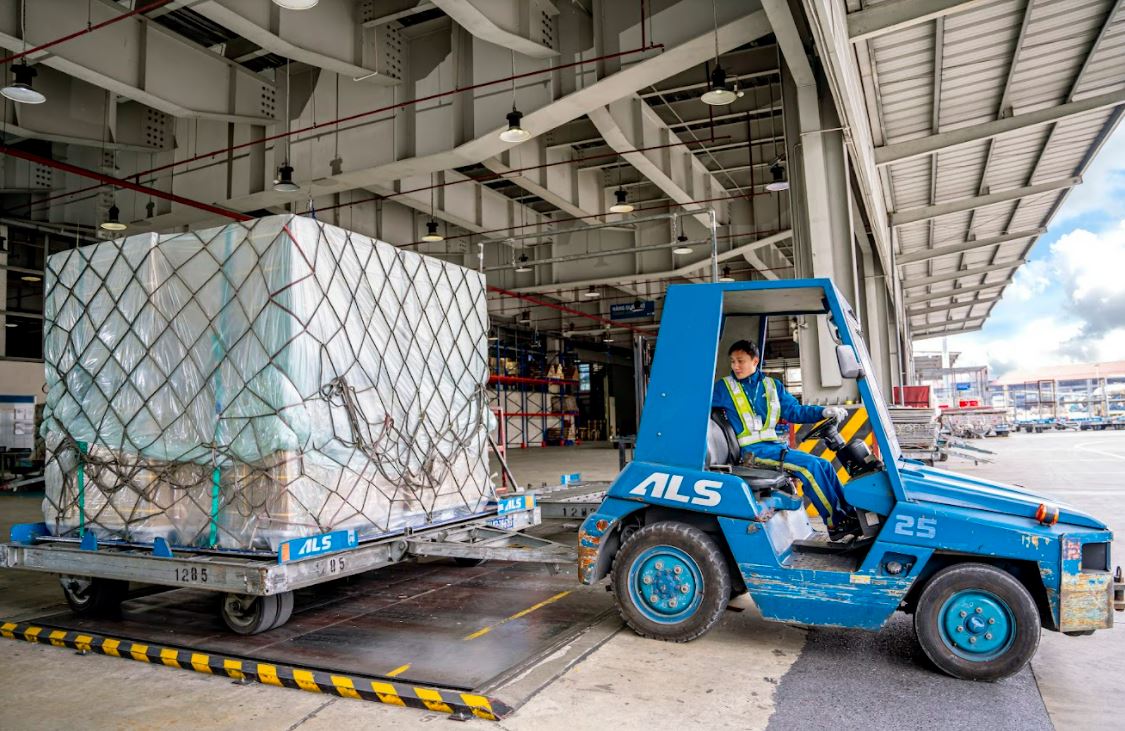 As mentioned above, an off-airport cargo terminal basically has main functions as a cargo terminal located in airports. These kinds of services bring many advantages that can innovate the future of the aviation logistics industry in Vietnam by:
- Reducing cargo congestion at the airport magnificently
- Fastening customs procedures. Customs declaration process could be done at Off-airport cargo terminal instead of at the airport
- Providing 24/7 on-demand related customs services
- Ensuring the safety of goods because of the transportation under Customs and Security Aviation's supervision between the airport and off-airport cargo terminals.
The off-airport cargo terminal model solves almost the current problems of logistics services by airways in Vietnam. When the demands of cargo volume increase higher than airport capacity, a network of off-airport cargo terminals is essential to support, connect and smoothen cargo flow, which indirectly expands airport cargo terminals effectively.
3. Off-airport cargo terminal providers in Vietnam
As a leader in aviation logistics in Vietnam, Aviation Logistics Corporation owns a network of off-airport cargo terminals to meet increasing air cargo demands. Our Off-airport cargo terminals are located in key areas to serve in the best condition to Industrial zones, factories such as Off-airport cargo terminal in Hà Nội provides services for diversified companies, including SME and large-scale enterprises. Our mission is to ensure your cargo is safely delivered and on time.
If you need any more details, please do not hesitate to call us at (+84) 24 3795 3838. You can also get a free quote by contacting us. Alternatively, reach out to us via contact@als.com.vn. We will be delighted to provide you with any additional information you require.