Before the Covid-19 epidemic, the annual growth rate of cold storage warehouse services in Vietnam was at 11% -12% because of exporting agricultural products, seafood. Now, the growing demand for cold chain logistics services would focus on food, pharmaceutical, and Covid-19 vaccine stocks. So, let's find out what standards of a frozen food storage warehouse are and why we need a frozen food storage warehouse.
1. Standards of a frozen food storage warehouse
Keeping refrigerated or frozen goods at appropriate conditions helps preserve food for a long time with guaranteed quality. Choosing the right frozen food storage warehouse for your food products can be challenging. Each product and business's storage requirements are different, and suppliers selectively could meet these requirements. However, there are still some common standards for popular cold storage in Vietnam as well as globally, such as: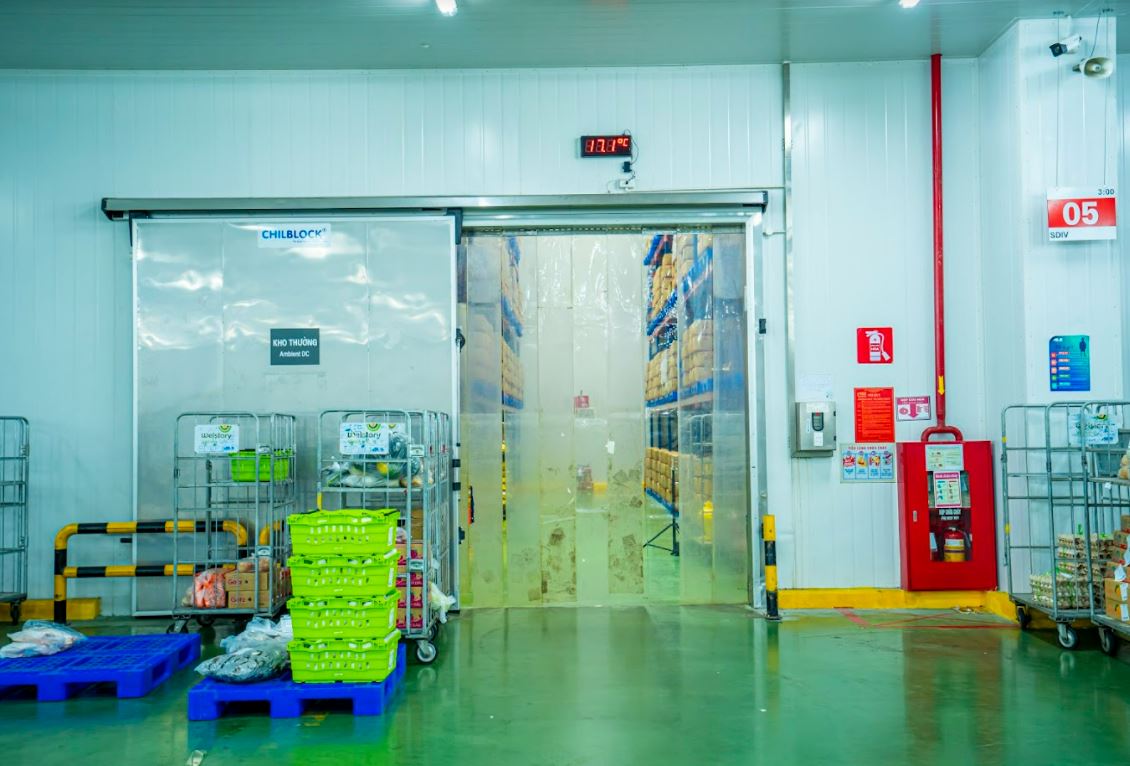 Infrastructure: Cold storage should be built in a dry place, not flooded or stagnant water, convenient for traffic, far from pollution sources. Cold storage must have enough stable power supply to maintain the conditions constantly; have enough clean water sources to meet hygiene requirements as prescribed by the Ministry of Health.
Drainage system and cargo handling: water from the evaporator, ceiling, and floor need to be all drained out when defrosting. Buffer room, loading, and unloading area must be designed and structured conveniently to limit hot air and steam entering cold storage, determine temperature fluctuations when loading and unloading cargo.
Temperature range: The general temperature must be equal to the temperature at the center of a frozen product. Typical cold storage warehouses usually could be adjusted in several related temperature ranges. And warehouse with a suitable temperature range can be classified and preserve the right products. For example, frozen goods such as seafood and meats need to be stored at a reasonably low temperature, about -18 degrees Celsius. At the same time, products such as vegetables, tubers, fruits, etc., need to be kept at 0 - 5 degrees C. The required temperature is more diverse to fruits, as avocados need to be kept at 4 - 10 degrees C for ten days. Meanwhile, carrots can be stored at 0 - 1 degree C within months, etc.
Humidity: Normally, cold storage needs to maintain humidity at 75%RH - 95%RH to achieve the longest storage time and ensure product quality without causing damage.
2. Why do we need a frozen food storage warehouse?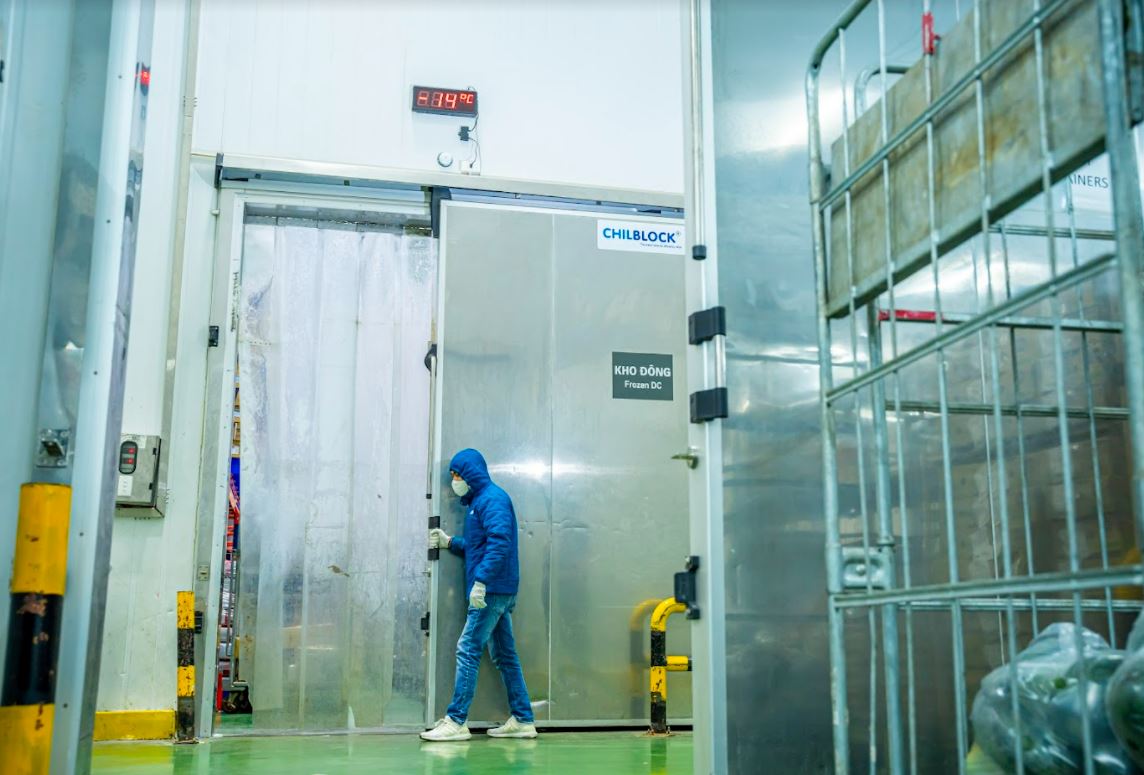 Many goods can only be preserved in the right conditions for export/import purposes, especially in an agricultural country like Vietnam. Cold storage performs the same function as a refrigerator but much larger scale. Depending on the goods to be preserved, cold storage can have different temperatures. The cold temperature of -5 degrees Celsius can help keep food quite well. If the temperature is lowered to -24 degrees Celsius, the storing time can be up to months. Therefore, to serve the type of goods transported for a long time requiring cold storage, people create refrigerated containers and portable cold storage. These containers must be regularly electric-supplied from factories or the warehouse's power source to maintain the necessary cold. Some modern refrigerated containers are equipped with independent generators, ensuring that the temperature is maintained without external power.
3. How many cold storage warehouses are there in Vietnam?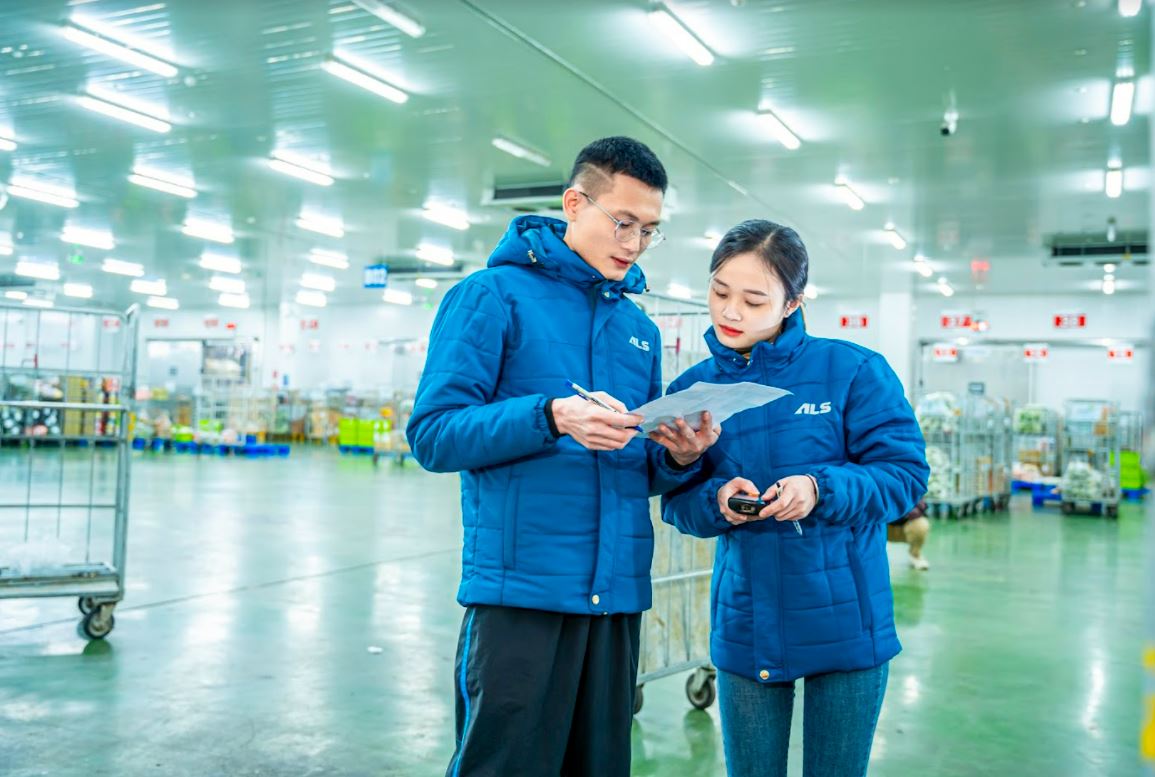 Currently, 53.7% of logistics service enterprises in Vietnam provide warehousing services, including cold storage warehouse services. In 2021, a series of cold supply chains established more branches in countries and paid more attention to safety and adaptability in the new-normal context. Most of the cold chains in Vietnam are currently operated by small and medium-sized suppliers, which are fragmented. The cold logistics segment (including cold storage) still is a niche segment but developing the "hottest". Before the Covid-19 epidemic, the annual growth rate in this segment was already at a level of 11 % -12 %. The growing demand for cold chain logistics services in the short term will focus on food, pharmaceutical, and Covid-19 vaccine stocks.
With the importance of vaccines transportation, cold chain logistics will be essential to bringing human life back to normal. As of September 2021, the whole country has 48 cold storages with a capacity of 600,000 pallets, of which Southern Vietnam has 36 cold storages with a total of 526,364 pallets. There is one cold storage with 21,000 pallets in central regions and 11 cold storage warehouses with 54,780 pallets in the Northern. About 80% of cold storage has a high utilization rate, while cool storage maintains a low nationwide utilization rate. More than 700 refrigerated trucks and 450 railway wagons that carry refrigerated containers are running in the whole country.
4. Cold storage warehouse of ALS in Bac Ninh province
As a leading provider in Vietnam logistics, ALS understands and cares about the cold storage service of frozen food. We are investing and building a specialized cold storage project in Bac Ninh province. ALS's cold storage runs as a cold distribution center for businesses in Bac Ninh province, with an area of ​​up to 1000m2, providing a diverse temperature range suitable for many types of goods.
Contact us at 1900 3133 or contact@als.com.vn for more suggestions about cold storage food, cold logistics chain solutions or others.