Vietravel Airlines recently announced cooperation with Asean Cargo Gateway (ACG) to establish Air cargo service VUAir Cargo with capital contribution rates of 51% - 49% respectively. The goal for new air cargo service is diversifying products, improving Vietravel Corporation's ecosystem.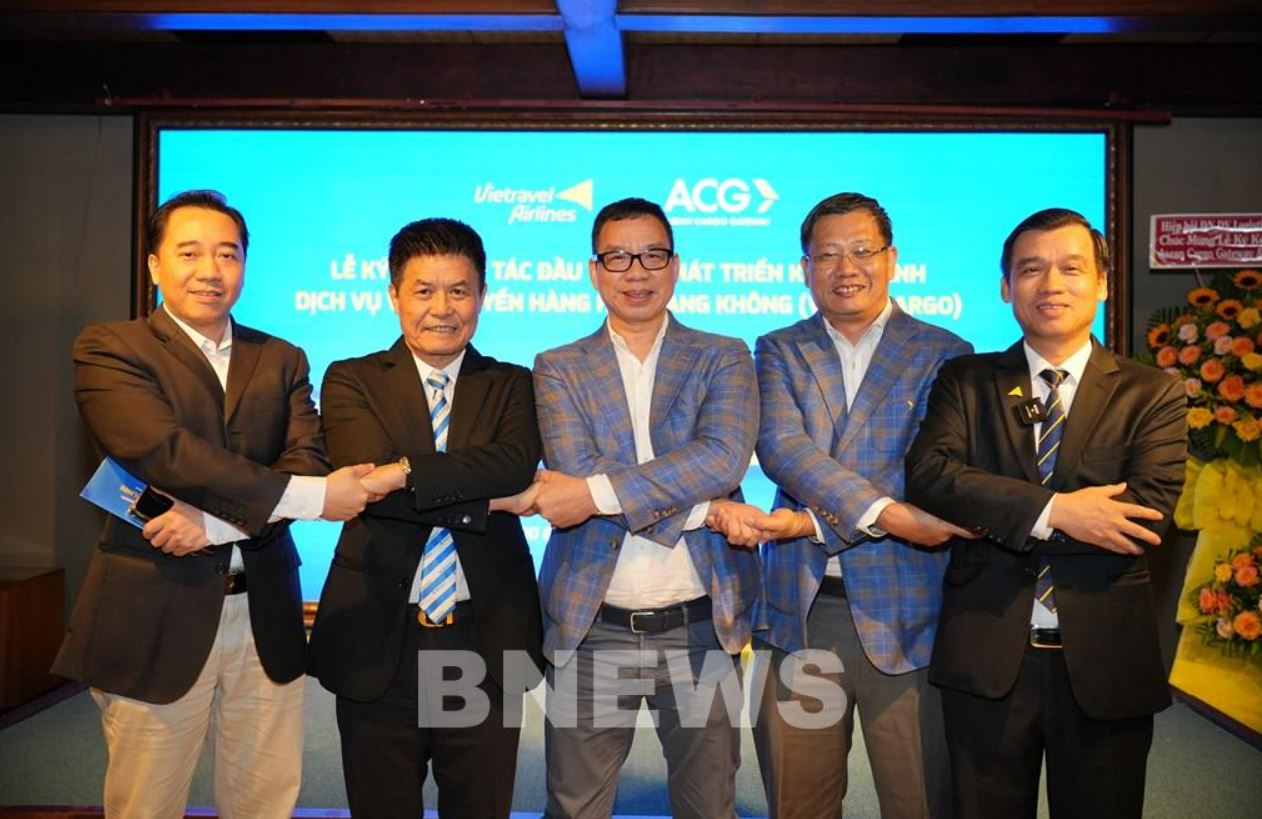 Mr.Vu Duc Bien – CEO of Vietravel Airlines said: "From our firm's assessment, air cargo markets still has many potential. In particular, the concern about supply chain disruption is increasing when Vietnam and other markets in SEA have high annual GDP growth and young labor. As the result, manufacturing establishments will shift to such regions besides China.
Through the assessment, Vietnam is considered a bright and potential candidate in the production shift. This will be an opportunity for the logistics industry in general and airfreight in particular to take off in the near future.
Therefore, this is the right time to build and promote the first air freight segment (Air Cargo) in Vietnam, combining the experience in logistics of ACG and air transportation of Vietravel Airlines".
ACG representative added: "The goal of meeting and promoting the domestic and international logistics industry, especially with markets with great potential, it means bringing businesses in Vietnam closer with foreign markets".
In the first year, the airline will focus on transporting goods between Vietnam and large factories in Asia such as China, Malaysia, Indonesia, Thailand on the fleet of B737-800F that specialized for cargo with the number production of 2-4 units in the first year and is expected to double in the following year.
This is the effort of the airline and ACG on the journey to carry out the mission of improving air transport logistics, becoming the first Cargo Airlines in Vietnam, a bridge for Vietnamese exports to reach global market This signing also contributes to improving the competitiveness of international connectivity for exports, especially key agricultural products.
Source: https://bnews.vn/vietravel-airlines-kinh-doanh-dich-vu-van-chuyen-hang-hoa-hang-khong/257971.html