In 2020, the Covid pandemic disrupted the global supply chain, sounding a wake-up call for corporations to diversify their production portfolio locations and limit dependence on one country. In such time, Vietnam emerged as a "spotlight" and benefited from this wave of shift.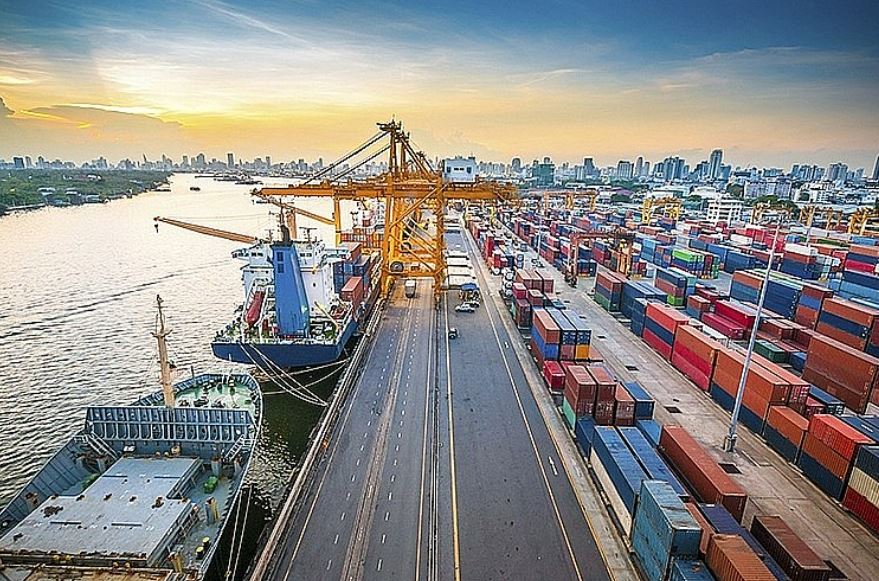 Southern Vietnam includes 17 provinces and cities, among them, Ho Chi Minh City is a vibrant economic area and favorite destination for new investors looking to enter the Vietnamese market. Over the past 30 years since the opening period, the industry and production in the South of Vietnam has grown tremendously, projected in economic and industrial production indicators. GDP remains positive in the past 5 years, led by Binh Duong with 6,700 USD/person/year as of the second quarter of 2022.
According to the Vietnam Maritime Administration (VMA), in 2021, Southern's export turnover of goods will reach 125 billion USD, growing 11% over the same period last year. As the oldest and first industrial development center, the South concentrated a large number of traditional industries such as rubber, plastic, textile. Foreign direct investment (FDI) accounted for 75% of the total accumulated committed capital to the manufacturing and real estate industries, 254 billion dollars and USD 65 billion dollars respectively.
Cushman & Wakefield's 2022 report also shows that provinces such as: Ho Chi Minh City, Binh Duong, Dong Nai, Long An and Ba Ria - Vung Tau provided more than 25,000 hectares of industrial land with occupancy rate up to 89%, the average rental price is 135 USD/m2/lease term.
The sharp increase of foreign investment continues to promote the development of diversified product models, serving the newly established small and medium enterprises. In fact, the market for ready-built factories and ready-built warehouses has bursted since 2017 when forming the joint venture Warburg Pincus with Becamex, until now, this market has received significant amount of investment.
Domestic investors with the advantage of "home turf" are also active in this segment with big brands such as Long Hau Industrial Park or Sonadezi having joined the market early, recent plan of Vietnam Industrial Park with 6 projects across Vietnam. Up to Q1 of 2022, the total supply of ready-built factories in the South reached 4.2 million square meters and ready-built warehouses is 3.9 million square meters, the rental prices ranging from 3.5 - 6.0 USD/m2/month .
Assessing the role of the southern region of Vietnam in the global supply chain, Ms. Trang Bui - General Director, Cushman & Wakefield Vietnam commented: "Southern provinces and cities have a road network that has covered the whole territory and plays key role in connecting transport network between industrial regions, especially airports, seas, border gates, and important traffic hubs. Specifically, the Southeast provinces and the Mekong River Delta have more than 3,500 km of national highways and 2 axles of Ho Chi Minh - Long Thanh - Dau Giay with 51km long and Ho Chi Minh - Trung Luong with 62km.
In particular, highways are built on the backbone traffic axes of the region, connecting industrial centers to transit points of the South. However, some important highways have great demand, alongside national highways are overloaded and often congested, making it take more than 2 hours to transport containers to the main seaport. Besides, this area has about 110 ports, which have formed as gateway ports combined with international transshipment in Ho Chi Minh City and Ba Ria - Vung Tau, implenting large-scale specialized wharfs associated with industrial parks, metallurgical complexes, petrochemical refineries, thermal power centers...
According to the Vietnam Maritime Administration, the volume of goods through the seaport in the first 6 months of 2022 reached more than 370 million tons, up 2% compared to the same period of 2021, Ho Chi Minh contributed 67.2 million tons, Ba Ria - Vung Tau nearly 47 million tons. The volume of containerized cargo through the seaport reached 10.5 million TEU, up 2% over the same period in 2021.
One of the prominent seaports in the South is the Cai Mep - Thi Vai cluster, which has successfully received the Margrethe Maersk super container ship with the tonnage of 214,000 DWT and capacity up to 20,000 TEUs, the ship's over 399m long and 59m wide, this event marks a turning point in Vietnam's transportation industry. For the first time, ocean carriers were able to provide direct services from Vietnam to North America and Europe without the need for consolidators to connect with regional transshipment hubs such as Singapore or Hong Kong. The absence of the consolidators reduced transshipment cost about 150–300 USD/TEU for containers going to and from Vietnam.
In addition, the area has more than 6,500 km of rivers and canals with 6 waterway transport routes being operated on two main river systems including: Dong Nai and the Mekong river system. Not only Vietnam, but also the industrial regions of Indochina countries benefit from the event, especially the Bavet area in Cambodia only 90 kilometers away from Cat Lat, Vietnam, much closer distance than Sihanoukville.
Source: https://congthuong.vn/loi-the-cua-khu-vuc-phia-nam-trong-chuoi-cung-ung-toan-cau-182602.html