The project for Vinh Phuc ICD superport started at the end of 2021, which has a planned area over 83 hectares, the superport designed capacity about 530.000 TEUs/year and valued 200 million USD. The superport has an integrated function of a distribution center (DC) and an inland port (ICD) with modern control system, automated robots with IoT technology appliance that operating in the warehouse.
The decision to build a logistics center with the scale of a "superport" in Vinh Phuc based on favorable geographical position and established transportation system. In 2021, Vinh Phuc is in the top 5 provinces and cities with the highest PCI scores in the country.
Located in Binh Xuyen district - the "capital" of the province's industrial park, Vinh Phuc ICD superport possesses strategic location when surrounded by provincial road, Cau Bon River and the Hanoi - Laos railway corridor, convenient connection to Noi Bai International Airport, Cai Lan Seaport (Quang Ninh), Hai Phong Seaport and Lang Son Border Gate.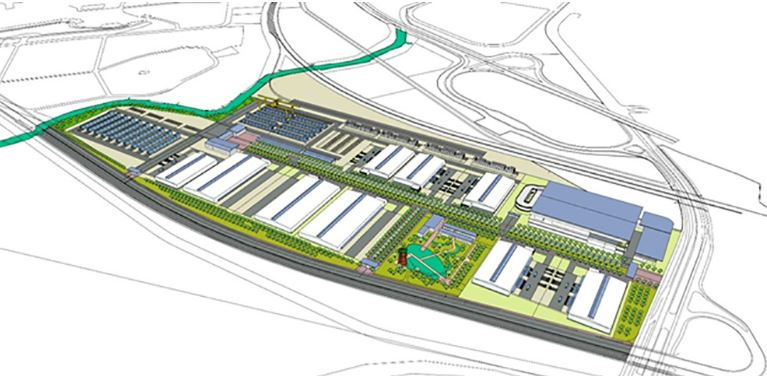 Thus, from Vinh Phuc ICD, goods can be transported by all modes, in which road and railway routes connect to Kunming city, Yunnan province (China), Ha Noi city (Vietnam) and ends at Hai Phong International Port.
Currently, Vinh Phuc province included 9 industrial parks with total leasing area over 1,200 ha. Particularly, Binh Xuyen has concentrated 6 industrial zones including Ba Thien 1, Ba Thien 2, Thang Long Vinh Phuc, Binh Xuyen Industrial Park, Binh Xuyen 2, Son Loi. According to the plan, Vinh Phuc will develop 7 more industrial parks with total leasing area of ​​1,176 ha.
With the province's convenient location, Vinh Phuc has been chosen by many foreign investors including: Toyota, Honda and Sumitomo Corporation. In 2021, this province attracted more than 1.1 billion USD of FDI, equals to 253.75% of the plan and increase of 50% over the same period in 2020. Provincial leaders affirmed that the goal is to promote investment attraction to fill existing industrial zones and clusters, supplement planning, developing new industrial zones and clusters.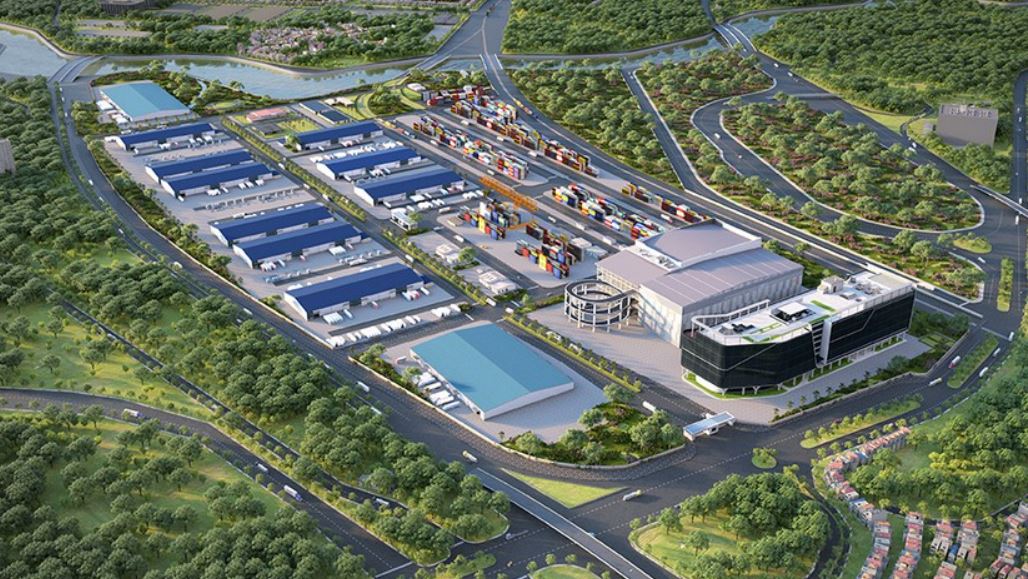 According to YCH – Singaporean-based Supply chain management solutions, assessed that Vinh Phuc has strong connection with 16 industrial parks and multimodal transport advantage, the superport will be the main connection node for global and regional supply chains, between China, Vietnam, ASEAN and other international markets.
When the port in operation, Vinh Phuc ICD will handle about 10% of the total volume of containerized goods in the Northern provinces.
According to Dr Tan See Leng, Second Minister of the Ministry of Industry and Trade and Singapore's Minister of Labor, when Vinh Phuc ICD super port is completed, it will provide important infrastructure to support Vietnam's exports, human resource development and Industry 4.0.
Mr. Do Quang Hien, Chairman of T&T Group, expects that the ICD superport will be the beginning of a breakthrough in Vietnam's logistics, with the ambition of reducing logistics costs to 14% of GDP since 2025 to 2035, near Singapore's level at 8-10%. Currently, logistics costs in Vietnam account for 21% of GDP, twice as high as that of OECD countries.
In the future, Vinh Phuc ICD superport will have potential to become a motive to the rapid, efficient and sustainable development of Vietnam's logistics industry, Supply Chain City will be born with ICD Vinh Phuc's superport as the heart connecting domestic localities and Vietnam with the other regions.
Source: https://thanhnien.vn/thay-gi-tu-cu-bat-tay-cua-bau-hien-voi-vietnam-airlines-va-tct-duong-sat-post1489298.html