With the covid-19 situation, major airlines in the South East Asia region included: Thai Airways, Malaysia Airlines or Philippines Airlines are under reconstructing process and resize their operations, which is considered a great opportunity for Vietnam's aviation industry in leading position of SEA
With the impacts of the Covid-19 pandemic to many countries in the world as well as in Southeast Asia, the supply chain of goods is also significantly affected by the mode and the scale of operations.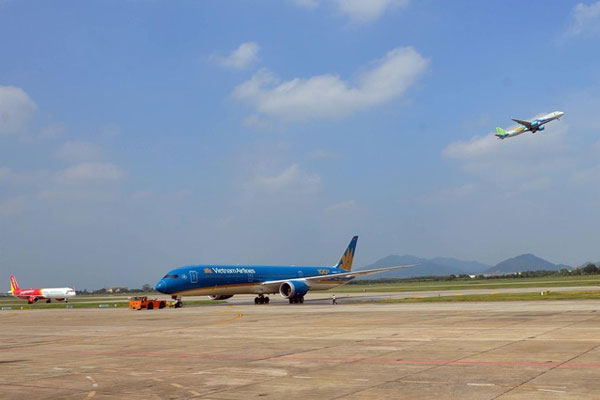 According to reports from major credit rating agencies in the world including: Moody's, S&P and Fitch, which informed Vietnam is one of the bright spots in the picture of global economic recovery. For specific, Vietnam was one of the few countries that still maintains a positive growth momentum (2.9%) in 2020 when the covid-19 pandemic firstly occurred and the country's expected to gain growth rate of 6.7 – 7% in 2021 – 2022 period
In additional, at this point when Vietnam's beginning to universalize vaccination, which considered as an opportunity for Vietnamese airlines to involve in more important role, utilizing the opportunities to become the leading airlines in the region, increasing the national competitiveness
Currently, airlines are also heavily affected by the Covid-19 pandemic, especially in international transportation that accounting for 60% of their operative capacity. At the same time, the country's airline shifts to domestic operations (Previously reduced demands), which is leading to the rate of excessive supply and aircraft resources of domestic airlines about 40% (Based on operating hours)
In order to maintain activities and gain market share, airlines continuously lower their prices to circulate the cash flow, making the air transport business lose their value. Besides, the dumping of airfares in the current situation that airlines are under great financial pressure, this can completely trigger a serious decrease in revenue, possibly leading to the bankruptcy of many airlines. When the revenue cannot cover existing costs, the remaining airlines are less likely to control the market, staggering ticket prices and affect consumers' interests in the long run.
In the short term, consumers can receive benefits from the decreased prices for airline transportation, but in the long term, if the monopoly's in play, even small numbers of segments, airlines needs sharply increase selling prices to cut up for the loss. Ultimately, consumers take up the costs
According to the forecast of IATA (International Air Transport Association), the aviation market recovery will start from 2023-2024, but the rate of each country can be varied, depending on the universalize vaccinations rates.
Up to now, in Southeast Asian countries, except Singapore, the rate is relatively slow as other countries in the world. Also, the existence of new covid-19 strains also affects the resilience of Vietnamese airlines in the next 2-3 years.
Source: Tienphong