Vietnam Airlines reopen international routines to 19 countries and territories.
According to the Civil Aviation Administration of Vietnam, up to February 15th, 2022, Vietnam's aviation industry has reopened recurrency passenger routes to 19 countries and territories.
Vietnam officially restored recurrency international two-way routes from January 1st, 2022, and removed all frequency and operational restrictions from February 15thcourses.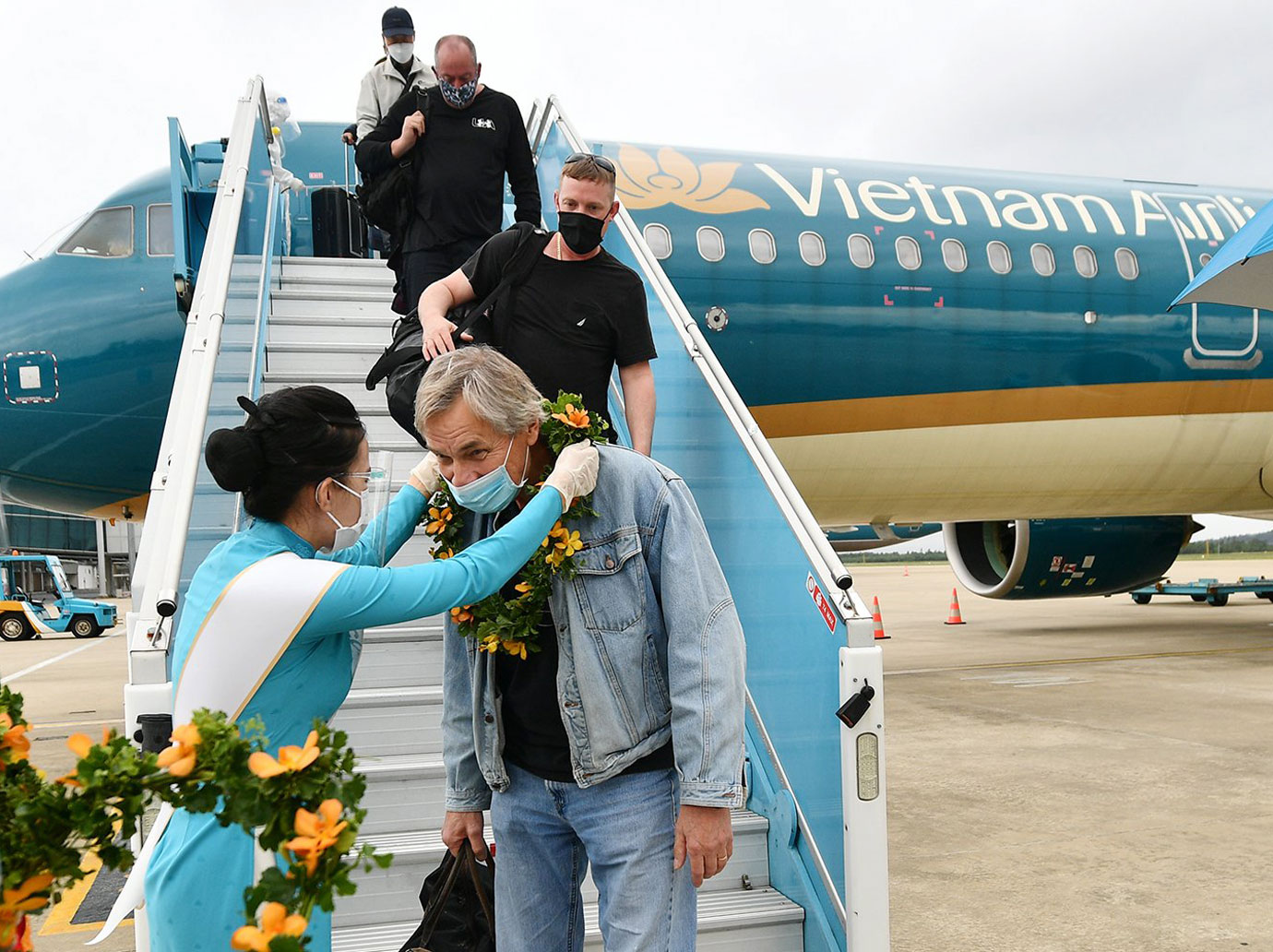 Up to now, the airlines have had regular flights connecting between Vietnam and countries/territories including Japan, Korea, China, Taiwan (China), Singapore, Thailand, Cambodia, Laos, Australia, Germany, Russia, France, UK, USA, Hong Kong (China), Malaysia, Turkey, Qatar, and UAE.
Especially in China, airlines carry passengers one-way from China to Vietnam only. Passengers are limited to flying to China due to China COVID-19's prevention and control policy.
From the recent China Civil Aviation Administration's announcement, the country is currently focusing on preventing strictly epidemic, including controlling international flights to China.
Before reopening regular international routes, the average number of passengers traveling to/from Vietnam was about 40-50 thousand passengers/month. Since the trial time of international routes reopening (from January 2022), the number of international visitors to/from Vietnam has reached 153 thousand ( There were 103 thousand guests in January exclusively).
Domestic airlines currently are operating recurrency international routes include: Vietnam Airlines, Vietjet Air, Bamboo Airways, and Pacific Airlines. And foreign airlines are operating recurrency routes connecting to Vietnam, including Japan (2 airlines), Korea (2), Taiwan (3), China (2), Singapore (3), Malaysia (2), Thailand (3), Hong Kong (2); Qatar (1), UAE (1), Turkey (1), France (1), Cambodia (1).
CAAV has assessed the number of international passengers to/from Vietnam will increase sharply in the coming period due to restrictions removal on passenger international regular and irregular flights.
Source: internet