TTTD - UPS company has recently launched a new route connecting Hanoi with the global hub of UPS Worldport in Louisville, Kentucky, via Hong Kong to strengthen the capacity of Vietnamese businesses in connecting transport with the United States.
The new flight will operate weekly from Tuesday to Friday, which adding to the current operating flight on Saturday also on the Asia-US route. This allows businesses in the North of Vietnam, especially in the high-tech and retail industries, to take advantage of greater flight frequencies and better shipping capacity to meet the rising demand and capture new international trade opportunities.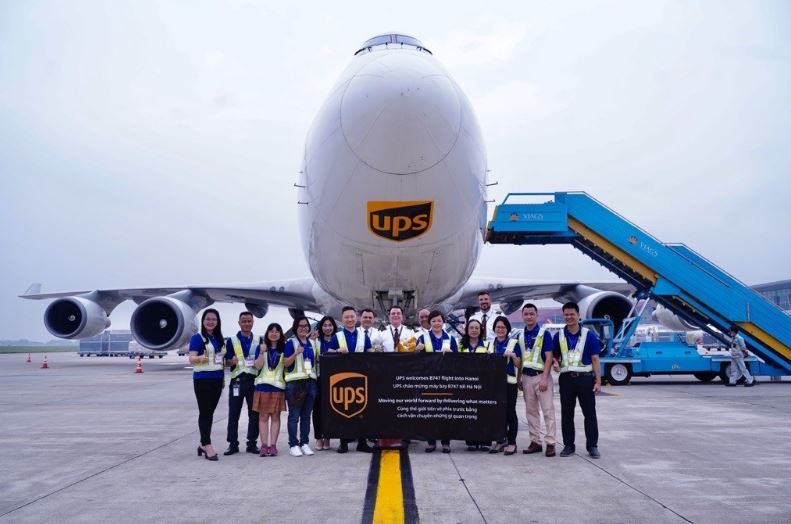 In addition, UPS also increased delivery time in 8 areas in Hanoi including Hoang Mai, Long Bien, Dai Tu, Dai Kim, Linh Dam, Bac Linh Dam, Linh Dam peninsula, Sai Dong industrial park, helping businesses in reducing production time to meet their orders.
In Ho Chi Minh City, businesses can turn around faster as urgent shipments will be picked up by 2pm and can complete next day delivery to key Asian markets including China, Indonesia, Japan, Philippines, Singapore, Taiwan and Thailand.
With this improvement, business activities will be more convenient, opening the potential for intra-Asian trade. Data from an upcoming UPS study shows that Vietnam's trade with countries in the region could increase by more than 40% from $326 billion in 2020 to $465 billion in 2030.
"Vietnam has been growing rapidly to be an important manufacturing hub in Asia. Over the past two decades, Vietnam has become a major exporter of technology and apparel in key markets around the world as well as the Asia-Pacific region. We understand that having fast, regular and reliable access to air freight services is extremely important to our customers. The new Hanoi route along with service improvements in Ho Chi Minh City will help connect UPS customers in Vietnam with leading trading partners faster and better than ever before. This helps promote local businesses to develop, expand into new markets and compete globally," said Squall Wang, Managing Director of UPS Vietnam.
This new flight strengthens UPS's growing airline network in Asia. This includes routes to and from Hanoi and Ho Chi Minh City. Ho Chi Minh City in 2020, from Osaka Kansai (Japan) in 2021 and most recently, the route between Bangkok (Thailand) and UPS's intra-Asia hub in Shenzhen (China) in July 2022. All of which demonstrate our commitment to creating more resilient supply chains for cross-border trade."
The new route between Hanoi and the United States will be operated by Boeing 747-8, the largest and most fuel-efficient aircraft in UPS's fleet, with a payload capacity of 139,2 tons. Currently, UPS's global airline network owns a fleet of nearly 600 aircrafts, transporting to more than 220 countries and territories around the world.
Source: https://tuoitrethudo.com.vn/ups-ra-mat-chang-bay-moi-ket-noi-ha-noi-voi-trung-tam-hang-khong-toan-cau-ups-worldport-205717.html