There are some typical cold storage warehouse which are attracting more than ever in Vietnam. In this, ALS could list some types of cold storage warehouse for you:
1. Cold storage warehouse for food preservation
Fresh food, seafood, or vegetables are perishable products, affected by normal ambient temperature conditions. Therefore, cold storage warehouse is considered the optimal solution to keep the freshness, ensuring the best nutritional content.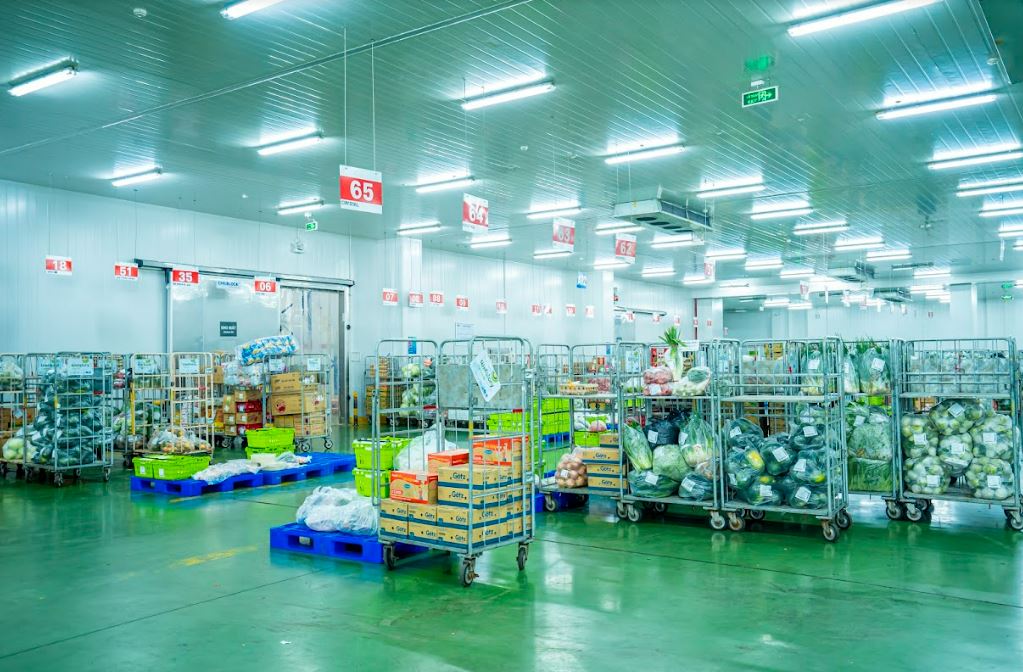 Cold storage helps to reduce damage when preserving food for a long time. Food does not need to use chemistry preservatives because it is stored at low temperatures to slow down the invasion of bacteria. Food preservation by cold storage is a purely natural method based on the cooling principle compared to normal conditions.
Inside cold storage, the food preservation process is closed to ensure food hygiene and safety. The temperature is controlled at a low level to limit the growth of bacteria that cause food spoilage. Some tips could help raise storing efficiency:
Before being stored in cold storage, the food needs to be preliminarily processed, cleaned, and packaged.
The ideal food package should be vacuum-sealed and separated from other categories to prevent bacteria and invasion.
Do not refreeze defrosted food
Temperature must be stable and monitored strictly
2. Cold storage to preserve vaccines
In food preservation, cold storage for vaccines and medical bioproducts is also effectively used to store and preserve medicines, pharmaceuticals, test samples, vaccines, etc.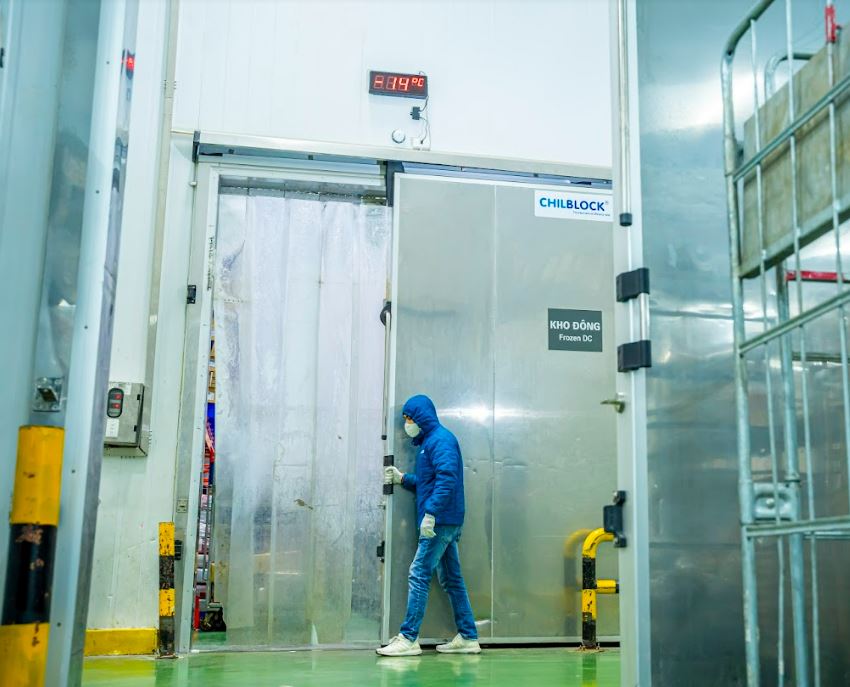 The manufacturer regulates almost specific medications to be best stored in a cooling environment.
Several remarks when installing cold storage to store drugs and vaccines:

The most secure level to store is often at the temperature range from 20oC ~ 80oC
Cold storage insulation wall reaches standard thickness and does not allow air to enter.
Cold storage for vaccines must be licensed and inspected by the Ministry of Health.
Fully-automatic air conditioning system.
The system alerts via phone.
3. Cold storage warehouse for vegetables
Supermarkets, restaurants, hotels, schools, etc., also use cold storage warehouses to preserve vegetables to keep the nutritional content of their products intact.
The storage temperature in vegetable cold storage is usually from 3 - 8 Celcius degrees; the walls and ceiling are made of insulation panel (PU) or EPS, helping to keep cool air circulating and maintaining the temperature in the warehouse.
| | | | |
| --- | --- | --- | --- |
| Products | Temperature range | Humidity | Preservation period |
| Tomato | 2 - 2.5 | 75 - 80 | 30 days |
| Carot | 0 - 1 | 90 - 95 | several months |
| Cucumber | 0 - 4 | 85 | several months |
| Onion | 0 - 1 | 75 | 1 - 2 years |
| Potato | 3 - 6 | 85 - 90 | 5 - 6 months |
| Mushroom | 0 - 1 | 90 | 1 - 2 weeks |
| Cabbage | 0 - 1 | 90 | 4 weeks |
| Pataya | 8 - 10 | 85 | 2 weeks |
4. Cold storage warehouse for fruits
The vigorous development of science and technology and the introduction of cold storage warehouses for agricultural products have helped farmers improve the preservation of their agricultural products, ensuring delivery to buyers and customers. Consuming quality products bring economic efficiency and create more export opportunities for Vietnamese agricultural products.
Each type of fruit has different characteristics, so the temperature and humidity conditions to store will also be various. Such as:
seeds require 70% humidity, 18 - 20°C temperature, low oxygen, and low light conditions.
Otherwise, fresh fruits require humidity from 90 to 95%, temperature from 0 to 12°C, oxygen content from 5 to 10%, and dark light conditions.