Are you looking for a trusted warehouse for lease in Hanoi?
Does your business in Hanoi need an international standard warehouse system?
Are you looking for common warehouses, document warehouses, cold storage, etc., to stock your goods?
ALS will be the preferable choice for your concerns. We are the leading warehouse leasing partner in Hanoi to meet the needs of safe management and goods storage for production and business enterprises.
1. What kind of services does ALS have?
In Hanoi, ALS is a leading company providing logistics solutions, supporting businesses to preserve and deliver goods. ALS has been the warehousing provider for many large domestic and international corporations/enterprises such as Microsoft, Foxconn, Zara, DHL, Samsung, LG, Nokia, Viettel, …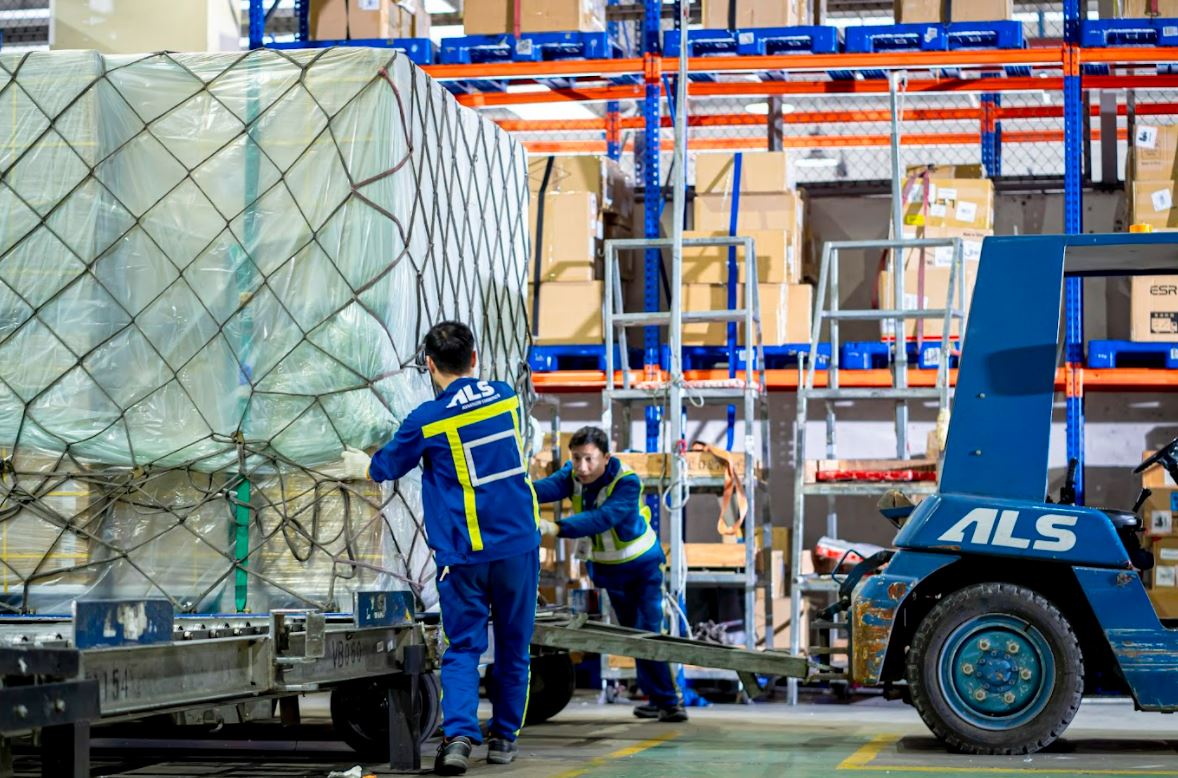 ALS also has a subsidiary in Hanoi Central to support customers using warehouse services conveniently.
Currently, in Hanoi, we provide a variety of storage types, such as:
- Common warehouse: to store diversified cargo in normal conditions without any requirement of humidity or temperature, etc. Many kinds of goods could be stored in a general environment without differences.
- Cold & cool storage: to store specific goods such as food and agriculture products in a controlled condition with a temperature range from -20 degrees Celsius to 20 degrees Celsius and humidity below 50%.
- Document warehouse: to store records, archives, and documents for entities according to the National Archives and Records Administration standards.
- Off-airport cargo terminal: to minimize handling cargo time for import and export goods, providing convenient consolidation/ break down cargo centre.
2. Is using a rental warehouse in Hanoi of ALS more effective and convenient for customers?
The ALS warehouse system is built to meet customers' requirements optimally. Your warehouse rental needs will be satisfied by us with the following: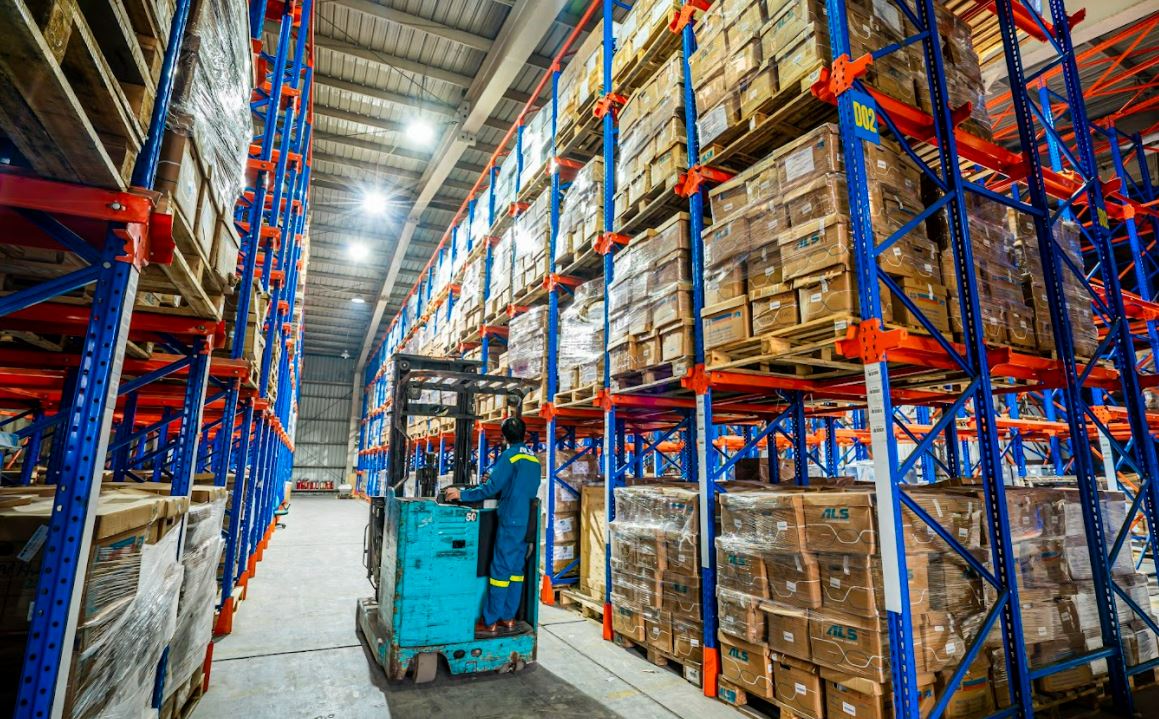 - Flexible warehouse rental package: You can rent short-term or long-term, by space (sqm/cubic meter), pallets or an independent area.
- Convenient location: The warehouse is on the main roads with various points to choose from and easy to access for management and supervision.
- 24/7 management: The security camera system works continuously, strictly controlling cargo in and out.
- Modern facilities: warehouse structures are built modernly and selectively, and drive-in racking systems and forklifts are appropriately equipped.
Our customers will always be satisfied with a safe, economical and intelligent storage solution because:
- 100% of cargo is insured.
- ALS applies a technology system for management: Accurate control of every position, pallet or product.
- Diversified value-added services: Sorting, lifting or delivering goods from the warehouse to the distribution point/office/customer's destination as quickly as possible.
- Costs saving: Using ALS warehouse rental services, customers could minimize facility investment costs and monthly self-operated warehouse costs.
3. Warehouse rental procedures in Hanoi of ALS
ALS services are designed to be easy to reach and ask. There are four steps that ALS would conduct to provide warehousing services to customers:
- Step 1: Receive requests
- Step 2: Confirm the agreement
- Step 3: Pickup cargo and store
- Step 4: Handling, supervising and export-import management.
To send a request to rent a warehouse in Hanoi quickly, you can also press the "Contact Now" button below and complete the order form, and our experts will contact you to support you as soon as possible.