Vietnam Airlines Cargo is the national airline of Vietnam with the advantages of being fast, providing various services, and transparent policies. So how can I track air cargo in Vietnam Airlines shipment during the delivery process? Let's see how to do it as follow:
About Vietnam Airlines Cargo
Vietnam Airlines Cargo is a cargo transportation service of Vietnam Airlines to meet customers' needs to diversify services with its aircraft of different tonnage and configurations.
Vietnam Airlines Cargo allows customers to quickly look up shipment status when their goods have been transported on flights.
Besides, just in case on peak days, you can reserve your seat online to arrange it according to your delivery schedule.
Here is some basic information about Vietnam Airlines Cargo service during product transportation as follows:
* Information about aircraft, loading equipment
Vietnam Airlines will provide you with a choice of 6 sizes of pallets or shipping containers. In addition, it also has special containers for high-value products.
Some available shipping containers are LD3 Container, LD3-45 Container, PKC, PMC, PAG, and AMP Container.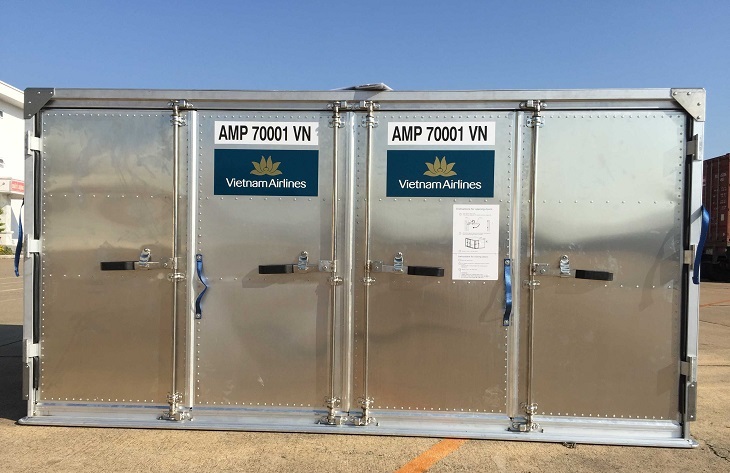 * Tracking for cargo terminal
You can search for cargo terminals on Vietnam Airlines' website to find out if the place you want to send goods offers this service.
First, you should visit Vietnam Airline Cargo, then select the country and city where you want to send the goods. Finally, click View to see the address and phone number of the shipping service.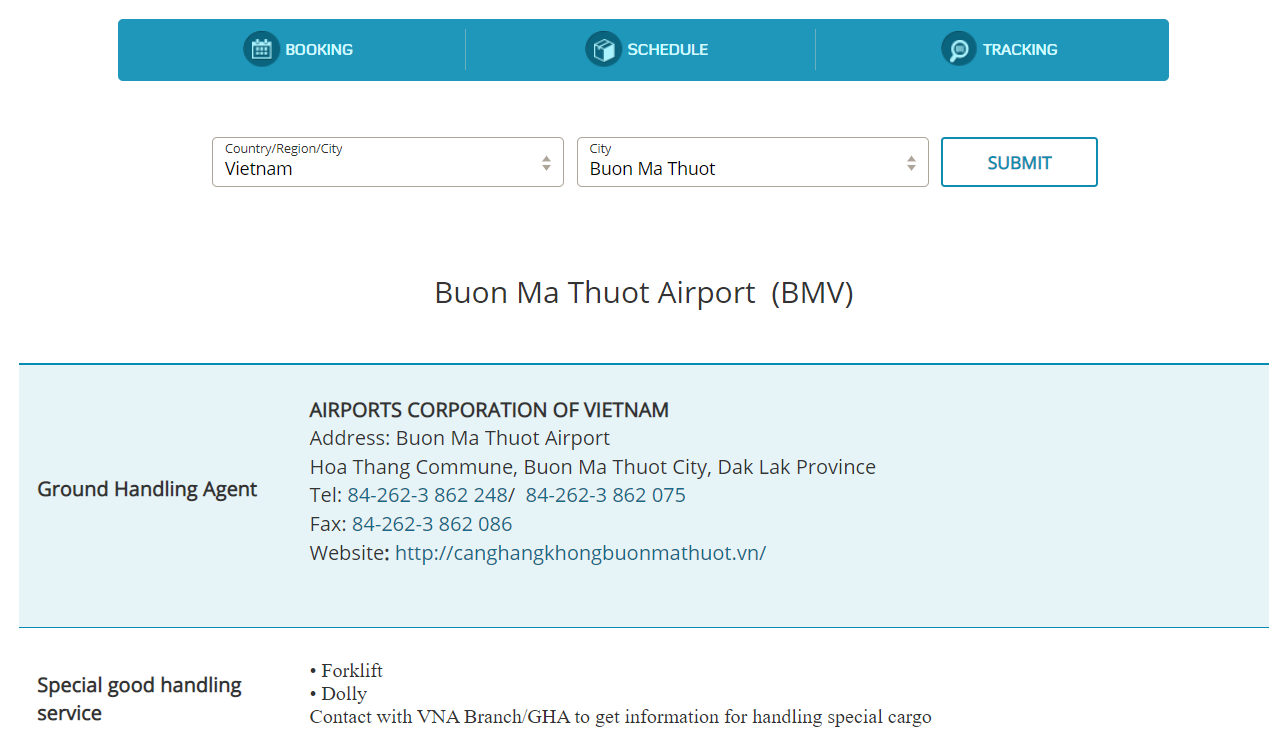 The information includes Ground handling agents, Special good handling services, Warehouse Working hours, Customs Office hours, and Useful Information
* Tracking air flight schedules
The searching flight schedules function makes it easy for customers to look up all Vietnam Airlines flights. To search for a specific flight, you need to access the Vietnam Airlines site and select the date, location, and destination of the flight to see the international and domestic flight schedule.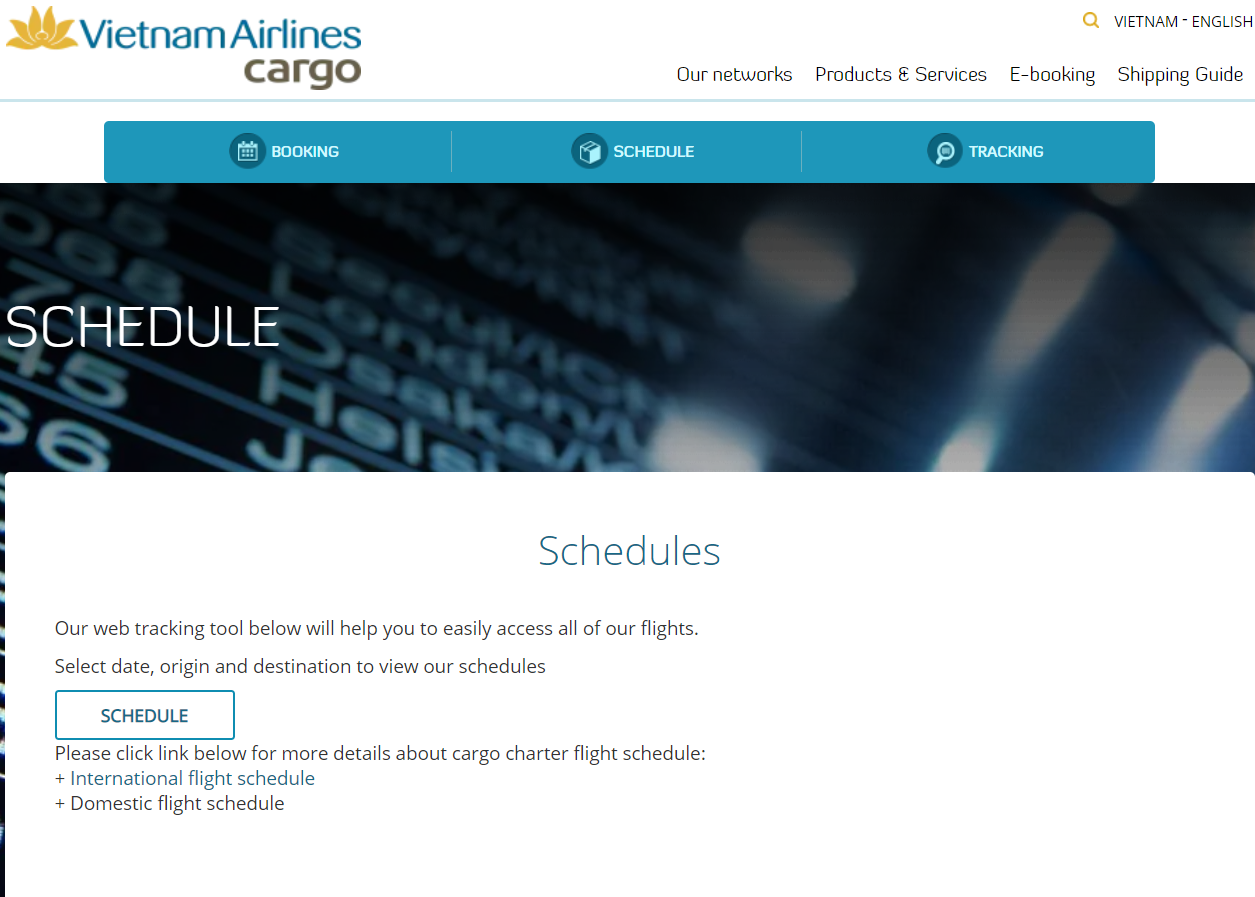 * Online reservation
If you are a forwarding company, you can save time with Vietnam Airlines' online booking and reservation service. Just one click and your online booking process will be complete.
Customers can reach out to Vietnam Airlines' branches, which can give an account and password, and online booking services are ready to serve.
2. How to track air cargo in Vietnam Airlines.
Step 1: Access website Vietnam Airlines Cargo > Click Tracking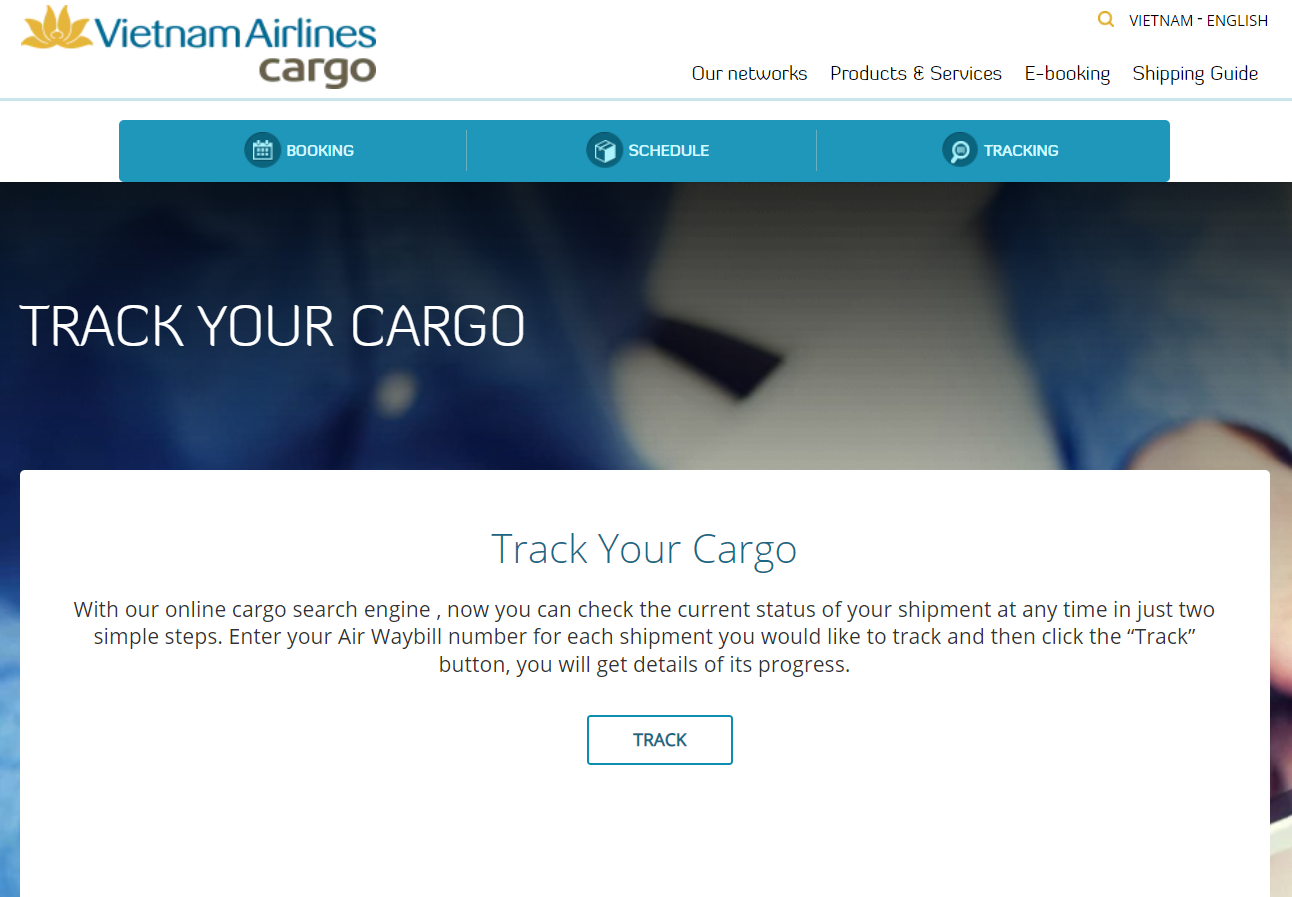 Step 2: Select "Track"

Step 3: Enter Air Waybill Numbers -> track -> Choose "I'm not a robot".
Step 4: The screen will then show the route your shipment is being delivered to.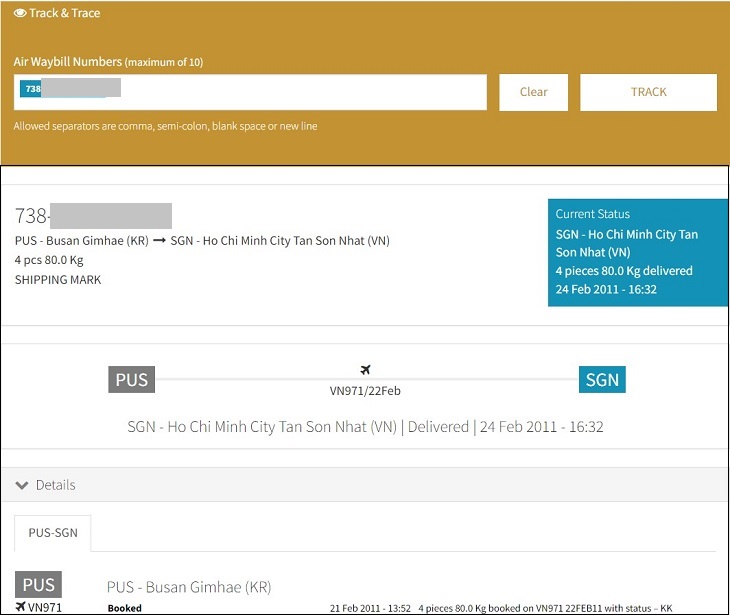 Roll down to see more details.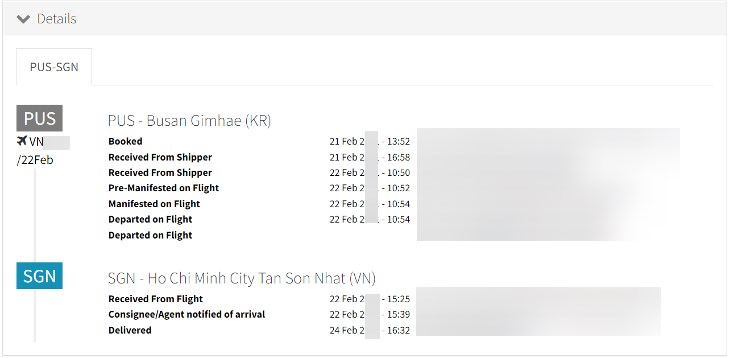 Note: you can search for multiple bills of lading, separated by commas, semicolons, blank spaces, or newlines.

3. Tips for using Vietnam Airlines cargo services
Cargo transportation regulations:
Charters are the basic legal frameworks governing the relationship between in-flight cargo operators and carriers.
The scope of regulation applies to the adjustment of cargo on flights and carriers.
Objects that can participate in transportation are individuals, units, agencies, and organizations that have transport-related goods and services.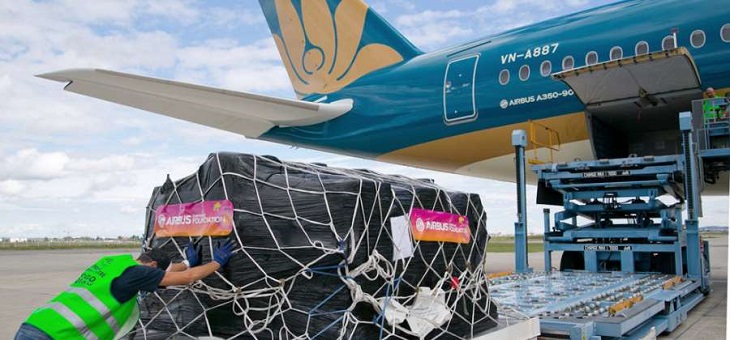 Support contact

Vietnam Airlines branches and agents will support you to bring you the best services.
You can read the F.A.Q that Vietnam Airline Cargo often receives from customers for more details and some cases you may encounter in sending goods to Vietnam Airline Cargo.
The site can answer your frequently asked questions: HERE.
About complaints issues

Vietnam Airlines receives complaints and compensation from:
Receiver.
Shipper only in case:
The consignee re-authorized the shipper to resolve the claim and repay the order.
The consignee refuses to receive the goods.
The carrier is unable to contact the consignee.
The carrier confirms the loss of the entire shipment.
The legal or authorized heirs of the persons mentioned above.
Download forms: Use these forms if your cargo needs stricter control.