With the current situation of seaways transportation and no sign of cooling down, many companies are now looking for an alternative to air freight - a more reliable vehicle for international logistics to ensure the stability of the global supply chain.
The air freight market is soaring due to the sea freight situation, according to the report from The Telegraph (November 2021). Currently, the cost of air freight has increased by 2,5 times compared to the pre-pandemic period.
The global supply chain currently has problems with its highly complex connections, including port blockade when Covid-19 first appeared. The Suez Canal was blocked for six days after the grounding of Ever Given, a 20,000 TEU container ship. All such problems have combined to create more complicated issues.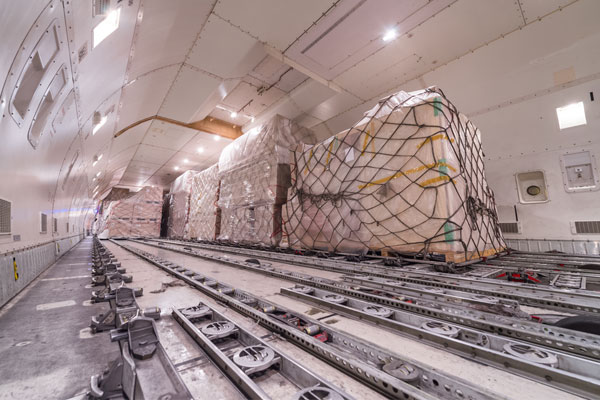 The Covid-19 pandemic has changed the traditional supply model and disturbed customer demand in the past two years, causing serial pressure on the shipping industry.
The cost of transporting goods worldwide has grown steeply due to the interrupted consequence: ocean freight has reached a record high, by August 2021 is tripling compared to the same period last year.
Although the shipping activities have been less stressful recently, several seaports are still congested. As the holidays are approaching, many companies are sensitively switching to airfreight for its advantage of speed and reliability to meet the increasing festive shopping demands.
For example, Sonny has announced plans to hire some charter flights to move PlayStation 5 products to Heathrow Airport to stock UK's year-end shopping.
With their natural tenacity and quick adaptation, logistics companies are always ready to find more ways to apply air transport services to meet customers' needs.
Transport has contributed to reviving the aviation industry from the pandemic crisis in recent years.
When passengers return to aviation travel, the industry will need to meet both the passenger and cargo needs of the pre-pandemic era. It's time to recognize Airfreight as an essential part of the aviation industry, no longer secondary services.
Source: aircargonews