As a result of price renegotiations in Asia-Europe freight contracts for November-December 2022 period (shipping lines' desire to keep operating prices the same or higher), will signals a new trend in container freight rates in 2023.
In a new market report released in October 2022, the British multinational banking and financial services organization, HSBC, gives a challenging outlook on global container shipping in the near future. HSBC estimates that demand for transportation will decrease in 2023 because of weak global economic developments. This means that congestion will continue to be cleared.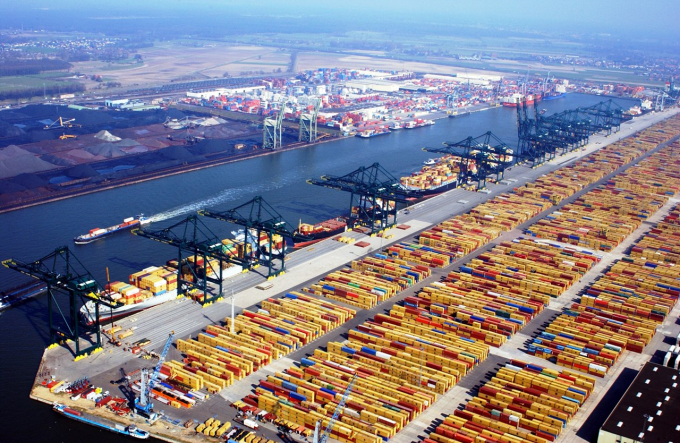 Meanwhile, container shipping spot rates have fallen significantly in recent weeks with the Shanghai Containerized Freight Index (SCFI) down 51% since the end of July 2022, corresponding to 7,5% reduction per week.
HSBC attributes weaker-than-expected demand, faster bottlenecks and price competition to keep margins have led to this decreasing momentum. At a rate of decrease of 7.5%, spot rates can reach the 2019 average level by the end of 2022.
HSBC assumes the Shanghai Containerized Freight Index (SCFI) will bottom out in mid-2023, also with the industry's profits in the second half of 2023.
HSBC slashed its 2022-24 earnings estimate by 51% and also cut its dividend expectations, especially for 2023. The profit of Q3 2022 stills remain flat, but it will decline in Q4/ 2022. Parash Jain, Head of shipping & ports & Asia shipping research at HSBC said the risk to the 2023 consensus returns is sizable (decrease around 27-85% depending on the severity of the market).
According to HSBC's forecast, the increment of freight rates in mid-2023 may cause the share price of the container shipping industry to drop by the end of the first quarter of 2023.
HSBC points out that the level of capacity reactivation after the Golden Week period in China compared to extended empty trips is likely to determine whether rates will stabilize soon or not
According to HSBC, Q3 2022 results for shipping and logistics companies (published between mid-October to mid-November 2022) and potential changes will determine shipping lines can protect the price in your contract signed for 2023.
Source: https://logistics.gov.vn/dich-vu-logistics/van-tai/ket-qua-dam-phan-lai-gia-cuoc-trong-cac-hop-dong-van-tai-tuyen-a-au-va-bao-hieu-xu-huong-moi-trong-van-chuyen-container