In 27th, July, the Trade Office of the Embassy of Vietnam in collaboration with Vietnam National Shipping Lines Corporation (VIMC) held opening shipping route conference for Central Vietnam and India – Bangladesh route.
At the end of 2021, VIMC has established container transportation route connect directly Hai Phong - Malaysia - India to reduce freight pressure and stabilize the transportation supply, supporting domestic businesses. Following such success from May 2002, VIMC continued to bring 1000 TEUs container ships to Cua Lo - Nghe An to transport goods to India.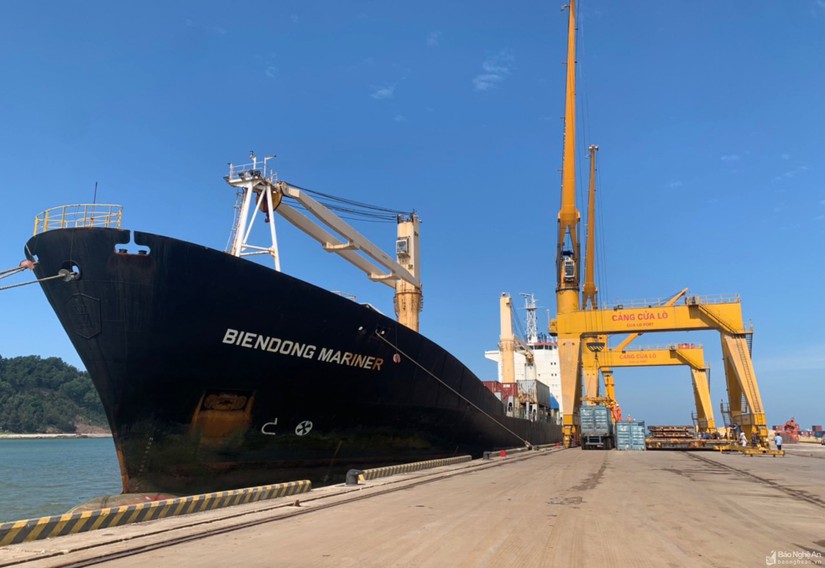 Service name: VMC (Vietnam – Malaysia – Calcutta)
Itinerary: Hai Phong – Nghe An – Port Klang – Calcutta – Port Klang – Ho Chi Minh – Hai Phong.
Port: Hai Phong – Tan Vu; Nghe An - Cua Lo; Ho Chi Minh – SP.ITC/Tan Thuan; Port Klang – West Port; Calcutta – Kolkata
This is the first time that Cua Lo port receives international container ships, goods in Vietnam central region will connect directly to Port Klang (Malaysia) and Kolkata (India) with the shortest time and the most suitable cost. From Kolkata, goods will be shipped to many states of India and Bangladesh. With the opening of long-distance container shipping of the maritime industry, Vietnam will gain proactive position in transporting goods, avoiding the risk of increasing freight rates from foreign shipping lines, promoting trade between Vietnam and India. - Bangladesh.
This event marks as a milestone that affirming the position of Cua Lo port - the most important domestic and international commercial cargo transport hub of Vietnam North Central coast region, promoting economic growth of Nghe An province and become a strategic link for economic belts in the logistics chain of the whole country. Besides, VIMC has also researched and set the goal of opening sea route from Vietnam to Chittagong port of Bangladesh in August 2022.
At the opening ceremony, Mr. Bui Trung Thuong - Counselor, Head of Trade Office of the Vietnamese Embassy in India expected that the sea route connecting the central region of Vietnam and Kolkata, India, operated by VIMC, would create opportunities for business cooperation association between Vietnamese and Indian.
In addition, the representative of Nghe Tinh Port Joint Stock Company, the unit participating in the transport connection chain between Vietnam, India and Bangladesh, informed right the second shipment has deported to India in 27th July.
Source: https://logistics.gov.vn/dich-vu-logistics/van-tai/khai-truong-tuyen-tau-bien-ket-noi-mien-trung-viet-nam-voi-an-do-va-bangladesh