Ocean freight companies are adding air freight to their services. This comes at a time when customers are looking for more than one way to get their goods around the world.
"We are gradually realizing that customers really need an end-to-end, optimal and effective logistics solution," Michel Pozas Lucic, head of air transport at Moller Maersk, told CNBC.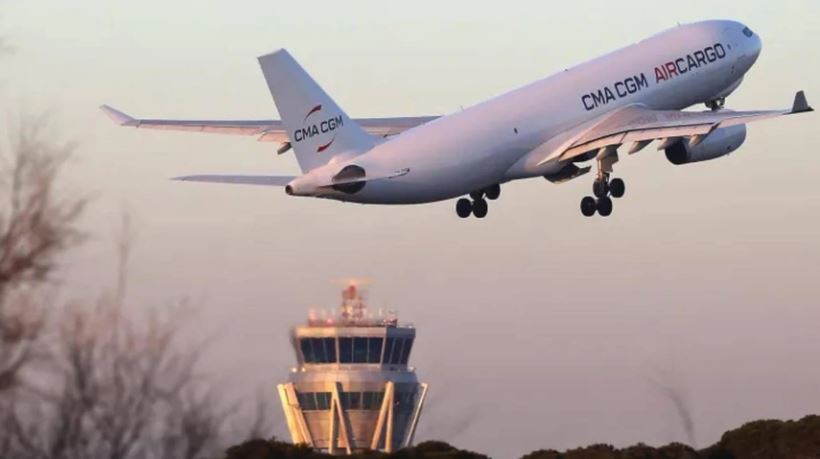 Maersk, the world's largest container carrier, opened its air cargo division in April which now has a fleet of 15 aircrafts, while their competitor, CMA CGM started the aviation division last year and will expand to 12 aircrafts in service by 2026.
Mr. Lucic says supply chain disruptions have created demand for goods. Air freight saves time and causes less problems like sea freight. Therefore, they are aware of the importance of further developing this segment.
According to the International Air Transport Association (IATA), air freight demand is now higher than it was before the Covid-19 pandemic, up 2.2% in the first half of the year compared to 2019.
According to Marc Zeck, an analyst from Stifel - Asset management firm, the pandemic has raised the importance of supply chains.
"The past three years have made many companies realize that their supply department is not up to the task. No one really cared about the supply chain before the pandemic started. Now, that's the problem for the management boards of many companies to reconsider," added Zeck.
According to him, in the pre-pandemic era, if companies needed to ship something by sea, they simply went to the ocean carriers and placed an order. Everything is quite simple and easy. Now, however, everything has changed.
China's factories lockdown in 2020, skyrocket demand of goods as sanctions begin to be lifted, causing widespread supply chain disruptions, which continued until this year, with the cancelations due to congestion at North American ports and labor strikes at European ports.
According to Michael Field, senior equities analyst at Morningstar, air freight is an attractive market for ocean carriers
"A lot of these shipping companies have large cash in hand after a few good years. Buying more planes to transport goods is their goal. Meanwhile, the airlines have been going through a difficult pandemic and need money," Field added.
Maersk said it expects free cash flow to hit more than $19 billion this year. This money will be used to receive 7 Boeing 767s (3 on purchase and 4 on lease) in early November. The aircraft will fly Asia to the US and Asia-Europe routes.
Maersk will also purchase two more Boeing 777s, scheduled for delivery in 2024. The company also acquired freight forwarder Senator International last year.
CMA CGM, the world's third-largest ocean freighter, signed an agreement with Air France-KLM in May to share cargo space and said it would buy a 9% stake in the airline. .
Field added that this is not the best time to invest in air freight. However, big players are fully capable of making money in the long run by providing this extra service to customers
Source: https://zingnews.vn/cac-hang-tau-bien-nhay-vao-mang-hang-khong-post1355859.html