On January 7, 2022, the Hanoi People's Committee issued Decision No. 65/QD-UBND approving the project "Establishment of 2-5 new industrial zones, for the period of 2021-2025".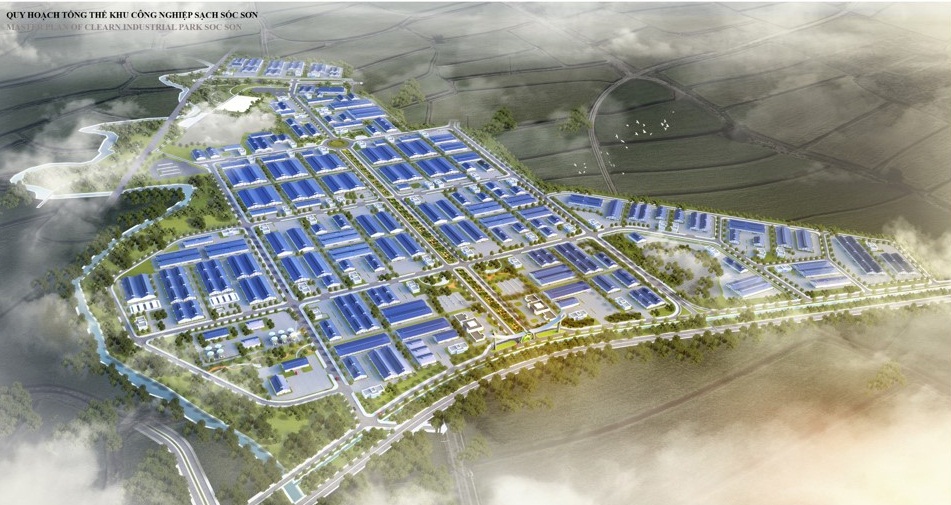 Accordingly, the city sets the goal of establishing five new industrial parks (IZs) in the period 2021-2025, specifically: Clean Soc Son Industrial Park with an area of ​​302.8ha in two communes Minh Tri and Tan Dan; Dong Anh Industrial Park with an area of ​​300ha in communes Nguyen Khe, Xuan Non, Thuy Lam, Lien Ha, and Dong Anh town; Bac Thuong Tin Industrial Park with an area of ​​112ha in Van Binh, Ninh So and Lien Phuong communes; Expanded Phu Nghia Industrial Park with an area of ​​389ha in Phu Nghia, Truong Yen, Ngoc Hoa communes; Phung Hiep Industrial Park with an area of ​​174.88ha in Dung Tien, Nghiem Xuan, To Hieu, Thang Loi communes.
The establishment of these IPs meets the requirements of attracting investment and developing industrial production, speeding up the city's industrialization and modernization process in the future. By December 2021, Hanoi's industrial zones would have attracted nearly 165,000 workers (1,100 foreign workers). On average, 1 hectare of land has created jobs for more than 160 workers. Companies in the IPs have actively promoted the industries and the city's socio-economic development.
Currently, there are ten active industrial zones with a total area of ​​1,347.42 ha. Nine industrial zones with an area of ​​1,270,5 ha have operated stably with an occupancy rate is nearly 100%.
In December 2021, Hanoi attracted over 700 projects, including 303 FDI and 399 domestic projects. The total registered investment capital is nearly 6.1 billion USD for FDI and 18,000 billion VND for domestic projects. The average registered capital of over 18 million USD/FDI project, over 53 billion VND/domestic project. And on average, 1 ha of land attracted 5.5 million USD of registered investment capital.