Maersk - Giant shipping line from Denmark considered a "barometer" of global trade has published a report on EBITDA reached $10,9 billion in the third quarter, up more than 60% year-on-year.
Mr.Soren Skou, CEO of Maersk, said that while "exceptional results" began since the continuous increment in freight rates, but the trend has peaked and will return to normal in the fourth quarter and less stressful supply chain congestions.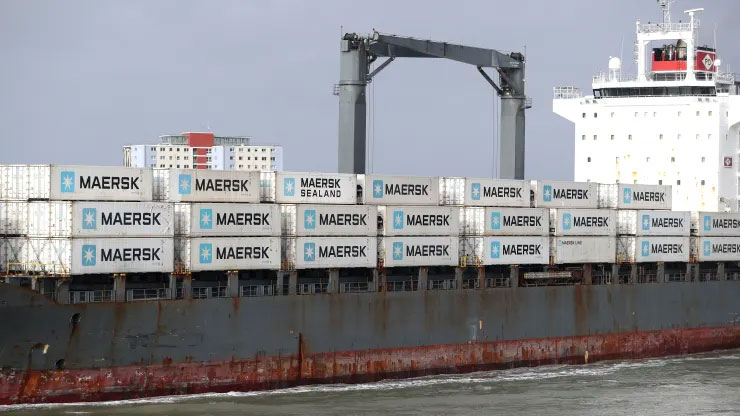 Mr.Skou noted that Maersk's ocean operations will come down in the coming months, specifically on November 2, he said: "With the going on war in Ukraine, energy crisis in Europe, high inflation, and a looming global recession there are plenty of dark clouds on the horizon. This weighs on consumer purchasing power which in turn impacts global transportation and logistics demand. While we expect a slow-down of the global economy to lead to a softer market in Ocean, we will continue to pursue the growth opportunities within our Logistics business."
In the second quarter, Maersk also warned of an impending slowdown in global container shipping demand as consumer confidence falters and supply chain bottlenecks.
According to the company's report, global container shipping demand will decrease by 2-4% in 2022, down from +1% to (-1%), compared to the previous ones, noting that moderated demand and loosening Covid-19 restrictions in China began to ease freight and charter in the third quarter.
In addition, Maersk also aims to become a major player in the global logistics industry to mitigate the fluctuations of the container shipping industry, according to a report from the Wall Street Journal on November 2, 2022.
"Our strategy is not to gain market share in the ocean, It is to gain share in our customers' wallet of logistics spend." Said Mr.Skou in 2nd November company's quarterly earnings call.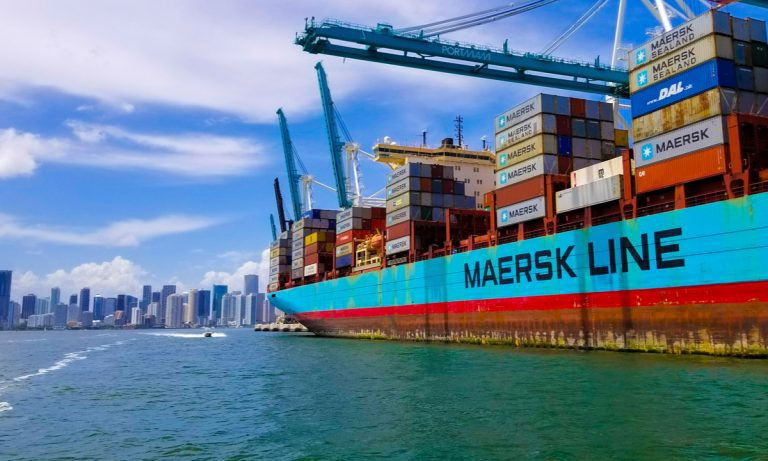 Emphasizing the benefits from the strategy, Mr. Skou said the amount of money that importers and exporters spent on trucking, warehousing, shipping and other domestic logistics services is nine times higher than sea freight.
In a recent move, Maersk acquired LF logistics - Hong Kong-based distribution firm for $3.6 billions and said it would increase Maersk's capabilities to grow beyond seaports, moving towards inland delivery and last mile shipping.
Source:
https://www.cnbc.com/2022/11/02/shipping-firm-maersk-a-barometer-for-trade-warns-of-dark-clouds-on-the-horizon.html
https://www.pymnts.com/shipping/2022/maersk-looks-to-expand-b2b-logistics-business/