Despite the risk of a global recession and inflation in many economies, real estate investors are still committed to investing in logistics projects in Asia - Pacific.
The Asia-Pacific (CA-TBD) region over the past few decades has shown great attraction to investors thanks to its economic growth, favorable demographics, increasingly middle class, high consumption power and strong development of e-commerce.
In addition, the region's logistics infrastructure system is also invested with a system of seaports and airports in key cities.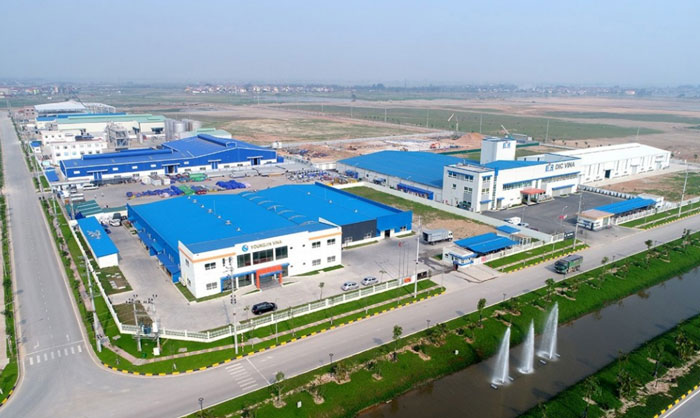 Popular industrial and logistics real estate
Savills APAC Research shows that investment in this segment has grown strongly, surpassing retail to become the second largest transaction segment in the region. According to MSCI data, in the first three quarters of 2022, the total value of logistics transactions reached 29,5 billion USD, compared with 22,3 billion USD in retail.
In ANREV's latest investment intent survey, industrial and logistics real estate was the second most popular (after residential real estate), with 76% of investors planning to invest in the sector at APAC region in 2023.
Mr. Jack Harkness, Savills Asia Pacific Industrial Real Estate Services Director, commented: "Thanks to the steady development of factors that help to drive the market, real estate investors are still demonstrating commitment to the logistics sector in the APAC market. However, investors are more cautious. This trend is mainly driven by the concerns about the global economy and markets where capitalization rates have declined significantly and interest rates have risen."
In 2022, the market has witnessed the birth of many new investment funds. For example, GLP announced the establishment of the 6th income investment fund in China, raising 1,05 billion USD. In addition, ESR Logistics and Investment Fund Management Group has raised USD 373 million for a development investment fund in Australia.
Investment in this field has also been active since the beginning of 2023, when British investment management fund M&G announced it had spent $267 million to increase its ownership rate in a Japan logistics center . Meanwhile, Korean investment manager Mirae Asset Global Investment bought the first warehouse in Mumbai (India) in January.
Southeast Asia - a new destination for investors
"The main markets of interest to investors from around the world are China, Japan and Australia. However, we anticipate interest in India and Southeast Asia, which are benefiting from production diversification and consumption growth, will emerge strongly in the future," said Jack Harkness.
In 2022, the Government Investment Fund of Singapore (GIC) and ESR cooperated to establish a joint venture worth 600 million USD. This year, ESR continues to buy shares in BW Industrial - the largest logistics and industrial real estate company in Vietnam.
Commenting on Vietnam's potential in this trend, Mr. John Campbell, Deputy Director, Head of Industrial Services at Savills affirmed that Vietnam's industrial real estate market still has a lot of room for further development such as data centers, cold storage and logistics.
"Key opportunities in the logistics industry include last-mile logistics and the implementation of the 4.0 logistics system. Moreover, the lack of cold storage facilities in Vietnam is a point where investors can take advantage of developing new projects, increasing supply to the market. In addition, the built-to-suit factory service to meet special technical requirements is also an attraction for investors," emphasized the Savills Vietnam expert. .
According to Mr. Jack Harkness, in the past, this was a business that received little attention, but now, industrial real estate and logistics are developing with high technology and requiring complex expertise. Demand for emerging product lines such as last-mile delivery, small urban warehouses serving consumers and cold storage is growing rapidly.
"Investors are interested in logistics niches such as last-mile delivery and cold storage. This is partly to increase business profits, the other driving force is the increasingly sophisticated and diversified development of new segments of the logistics market," added Jack Harkness.
Source: https://diendandoanhnghiep.vn/niem-tin-vao-bat-dong-san-cong-nghiep-240731.html