Dossier of application for a license for air transportation of goods by IPP Air Cargo ensured the conditions for granting a business license for air cargo transportation, specified in Decree No. 92 of the Vietnam government's regulations on conditional business in the aviation sector.
The Ministry of Transport (MOT) sent a document to report to the Prime Minister on granting a business license for air cargo transportation of IPP Air Cargo Joint Stock Company.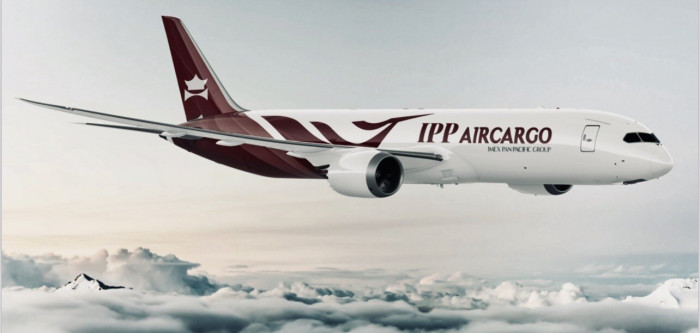 Also, according to the Civil Aviation Authority of Vietnam, IPP Air Cargo's application for air cargo business met the conditions for granting an air cargo transport license as specified in Clause 1 of Decree No. 92 of the Government about stipulating conditional business lines in the aviation sector.
Therefore, MOT proposes to the Prime Minister to consider and grant IPP Air Cargo Joint Stock Company business license.
IPP Air Cargo Joint Stock Company has 1st business registration certificate issued by the Department of Planning and Investment of Ho Chi Minh City on March 10, 2021, which main business is air freight. IPP Air Cargo has a minimum capital of 300 billion VND.
According to the IPP Air Cargo project submitted to related authorities, IPP Air Cargo is expected to operate with Boeing 737, Boeing 777, and 5 Airbus A330 in the first year of operation and increase gradually to 10 units in the next five years.
Each aircraft will be parked overnight at Noi Bai, Tan Son Nhat, Da Nang, Cam Ranh, and Can Tho airports in the first year.
According to the Ministry of Transport, Vietnamese airlines' international cargo market share reached only 18% in 2019 and reduced to 11% in the 2020-2021 period of global market share. Currently, 29 foreign airlines operate cargo planes from 16 countries and territories to Vietnam.
Over time, due to the sharp decrease in the number of passenger flights combined with cargo, while the demand for transportation has increased, the freight rates for international flights have skyrocketed by 3-4 times, mainly to 5-6 times compared to before the COVID-19 epidemic period.
The birth of IPP Air Cargo will bring specialized and quality freight services to customers, contributing to promoting the development of Vietnam's logistics industry, adequate with overall growth and common strategies for transport services by 2020, vision to 2030.
Source: https://vovgiaothong.vn/ipp-air-cargo-du-dieu-kien-de-cap-giay-phep-hang-bay