Vietnam's logistics costs hold up to 18% of GDP, contributing in reducing the competitiveness of Vietnamese businesses.
According to the Vietnam Logistics Service Association (VLA), the growth rate of the logistics industry in Vietnam in recent years has reached about 14 - 16%, with a scale of about 40 - 42 billion USD/year.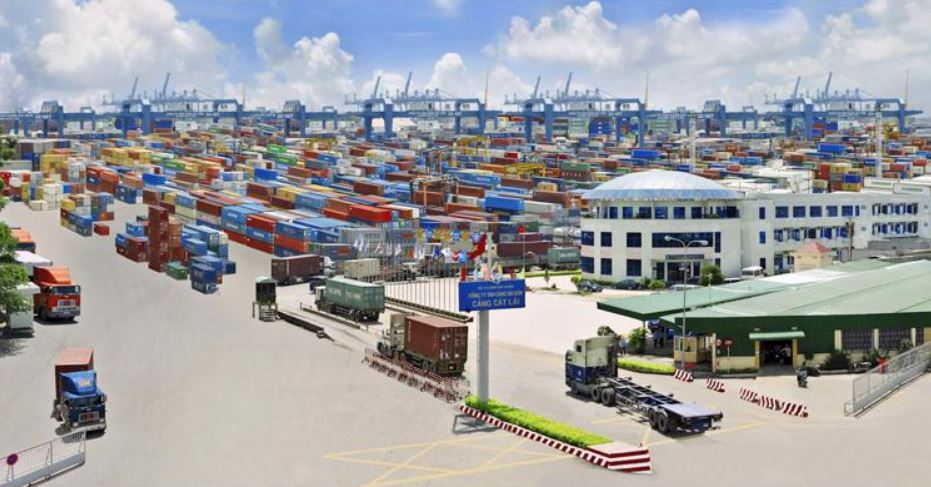 According to VLA, the ratio of logistics costs to GDP in Vietnam is 18% of GDP, while this figure in developed countries is only 9-14%. Of the total logistics costs proportion, transportation costs account for 60%, loading and unloading costs account for 21%, warehousing costs account for 12%...
Logistics – The major service industry of HCMC
Ms. Phan Thi Thang, Vice Chairman of Ho Chi Minh City People's Committee, said that with the role of the city as the driving force for economic development of the whole country, the city aims to develop logistics to become a key service industry. Accordingly, by 2025, the growth rate of logistics service revenue of (HCMC) enterprises will reach 15% and reach 20% by 2030.
The proportion of logistics contribution to HCMC's GRDP will reach 10% by 2025 and 12% by 2030; which helps in reducing the country's logistics costs compared to the national GDP by 2025 to about 10-15%.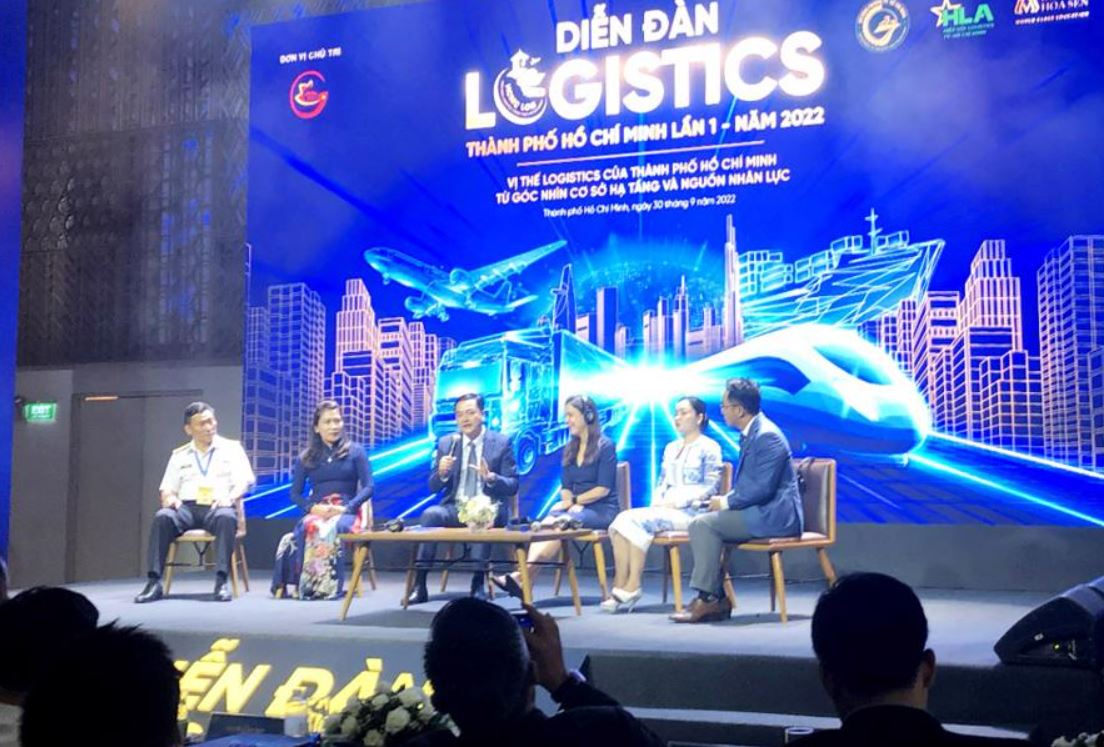 In particular, HCMC only has the Logistics Center of the High-Tech Park of Ho Chi Minh City (6ha) which is still in the stage of investor selection; The remaining 6 centers are mainly at the zoning planning stage (1/2000).
Projects "similar to logistics centers" deployed by enterprises such as cold storage in Vinh Loc Industrial Park (Binh Tan district), e-commerce warehouse in Cu Chi district ... are also in the process of construction, not yet available. which none of any actual hubs operate.
"Besides the advantages of implementation process, the city also recognizes that there are two major bottlenecks that are hindering the city's logistics development. The first bottleneck is the problem of logistics infrastructure and the second is about human resources development", Ms. Thang said.
Regarding human resources, Mr. Le Huynh Minh Tu, Deputy Director of HCMC Department of Industry and Trade, said that there are currently 699.566 logistics enterprises in the country, only 4.000 of which are professional logistics enterprises. The city accounts for 31% of logistics enterprises in the country and 54% of professional logistics enterprises.
The Vietnam logistics report in 2021 of the Ministry of Industry and Trade shows that the demand for logistics personnel each year increases by about 7,5%. Ho Chi Minh City alone in the 2021-2025 period needs 63.000 logistics workers/year, among that, more than 8.400 professional logistics workers are needed.
To meet the human resource demands for the logistics industry, HCMC has identified two strategic tasks: accelerating short-term training for small and medium-sized logistics enterprises to supplement the labor shortage. Focus on training intensive human resources to be at international level that can link with provinces for training.
According to HCMC logistics development project to 2025 and vision to 2030 of the Department of Industry and Trade of Ho Chi Minh City, the city needs to have 7 standard logistics centers with the cargo throughput capacity (TEU) of each logistics center as follows: :
Long Binh logistics center (2.500.000 – 3.000.000 TEU): transship import and export goods to Cai Mep port cluster.
Cat Lai logistics center (3.100.000 – 3.500.000 TEU): adjacent to logistics services with Cat Lai port, Cai Mep port.
Logistics Center Hi-tech Park serving logistics of seaports in Ho Chi Minh City, Cai Mep port (300.000 TEUs).
Cu Chi logistics center (282.150 – 319.770 TEU): serving as seaport logistics in Ho Chi Minh City, Cai Mep port.
Hiep Phuoc logistics center (1.430.000 – 1.600.000 TEU): serving logistics at Hiep Phuoc port.
Linh Trung Logistics Center (480.000 – 520.000 TEU) and Tan Kien Logistics Center (450.000 – 500.000 TEU): serving logistics for the aviation and railway industry.
Source: https://vneconomy.vn/hoan-thien-ha-tang-giao-thong-tp-hcm-se-keo-giam-chi-phi-logistics-con-10-gdp.htm