The International Air Transport Association (IATA) recently said that the aviation industry can recover much faster than expected.
Global aviation industry recovered above expectations
Demand for trade and travel booming again after COVID-19, the International civil aviation organization (ICAO) is also seeing strong push.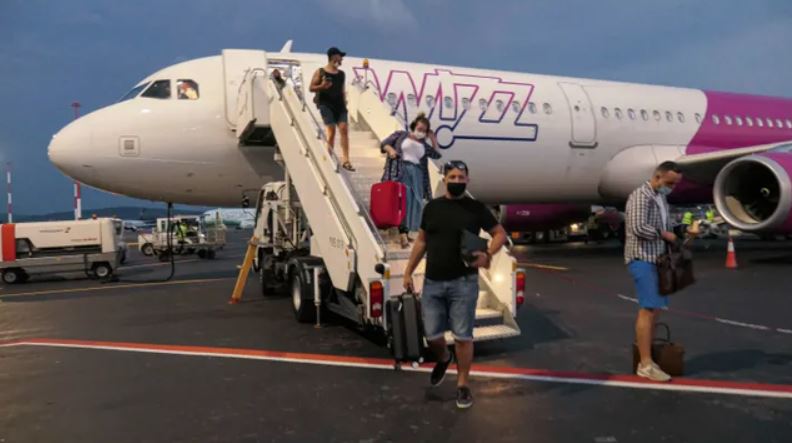 In early March, IATA forecasted the civil aviation industry would remain to grow to pre-pandemic levels by 2024. However, after only two months, the organization decided to shorten the forecast less than 1 year, up to 2023.
The fact that many countries have lifted travel restrictions related to COVID-19 has contributed to sudden spike in aviation demand, evident in the "revenge travel" trend of people after the pandemic.
"What we can clearly see right now is that the demand is very strong. Even if the fares go up and emerge some flight disruptions, this does not stop people from wanting to travel." Mr. Willie Walsh, General Director of the International Air Transport Association (IATA), assessed.
The situation is procrastinated to be even more positive during the summer - the peak tourist season in many European countries. Some low-cost airlines even said that they expected to operate the number of flights at pre-pandemic levels currently.
"We're somewhat confident that it's going to be a successful summer. The situation's looking brighter than it's been since the pandemic. We're also ready to deal with rising fuel prices. high" said Jozsef Varadi, CEO of Wizz Air.
IATA leaders and airlines both acknowledged that the inflationary impact from high fuel prices will be a key challenge in the rest of the year, along with difficulties from the war in Ukraine or epidemic restrictions of China.
However, IATA is still confident that the uptrend in demand will remain stable this year, along with returning investment to the aviation industry - a positive signal after more than 2 years of difficulties due to the epidemic.
Source: https://cafebiz.vn/hang-khong-toan-cau-phuc-hoi-nhanh-hon-du-kien-20220511201155173.chn