US consumer spending shifts from goods to services causes the demand for freight, forwarding and delivery to decrease. That is not to mention the "saving" trend when inflation increases.
The globally renowned courier FedEx is downsizing the number of flights for cargo and putting planes in temporary storage to reduce operating costs, amid revenue dropped when the demand for purchases in e-commerce "cooled down" after a "boom" period because of the COVID-19 pandemic.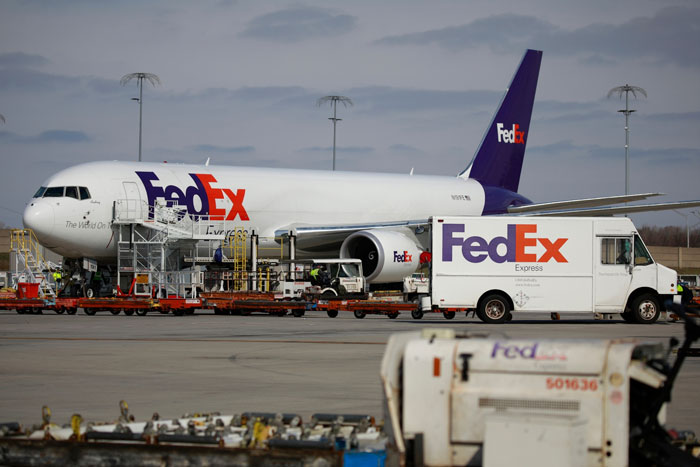 In October 2022, FedEx reduced eight to nine daily international flights and about 23 domestic flights to save of $2.2 billion to $2.7 billion. The movement comes after the company's earnings plummeted in the third quarter of 2022. Most of the savings will come from Express division.
FedEx (NYSE: FDX) is also consolidating its Ground service network and has confirmed that it is allowing FedEx Freight drivers time off when transporting less than the planned payload.
The aircraft parked are mostly older aircraft with a low cost of ownership. Decommissioning these planes will help delay maintenance activities, which means reduce more costs. This is a way for FedEx to be more flexible in service operations and financial operations, thereby controlling overall business performance.
FedEx expects demand for premium shipping services to recover, but not until the second half of 2024, when the effects of tightening monetary policy ease and the global economy enters a new upward cycle following the continuous shock of epidemics and geopolitical conflicts.
Previously, the government's policies to restrict travel while stimulating consumer demand for household goods during the social distancing period in 2020 and 2021 have pushed Americans to buy more goods, creating great demand for air freight. However, since the end of 2021, epidemic control measures are untied, people return to work and buy less household goods, leading to demand decline.
FedEx's upcoming plan will take advantage of the increased capacity of its trans-Pacific passenger planes to transport shipments after Covid-19 restrictions in Asia eased. This is the reason why FedEx reduced its number of in-service cargo planes.
FedEx's chief financial officer said capacity cuts on the transpacific route will last until the landscape changes.
FedEx will decommission its oldest three-engine widebody aircraft, the MD-10s, at the end of 2022, which follows by MD-11s
Source: https://logistics.gov.vn/dich-vu-logistics/giao-nhan/co-cau-tieu-dung-thay-doi-anh-huong-den-dich-vu-giao-nhan-fedex-dieu-chinh-chien-luoc-kinh-doanh