ALS's document warehouse system in Hanoi was well-known amongst many businesses and organizations for which national document archiving standard and convenience services with timely response.
Delivering such professional services for businesses and organizations is the reason why our document warehouse system with total capacity can be up to 1 million storage boxes soon to be filled in short timespan.
This is also show the increasing demand for every organizations in Hanoi to find a safe and secure haven for delicate documents over the years. In order to catch up with business's demands, ALS has upgraded, extended current warehouses, established new facility for business's valuable papers with ALS's document warehouse for lease in Gia Lam – Long Bien area.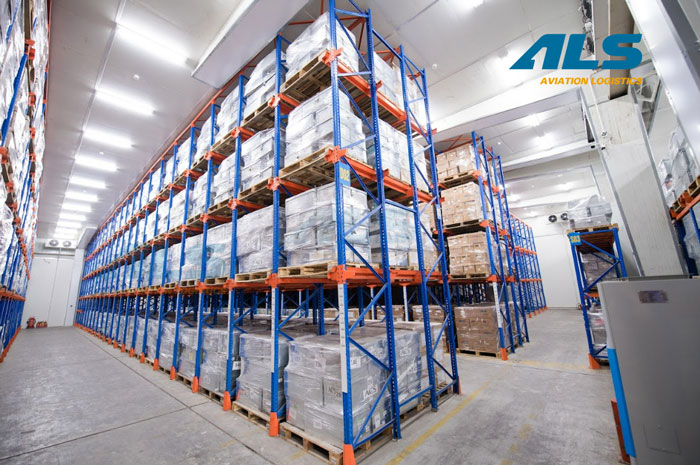 From this recent improvement, ALS has increased the storage capacity of our document warehouses up to 5 million document boxes, which covered the area of 5.000m2.
Document warehouse for lease in Gia Lam – Long Bien
Like the successful predecessor in My Dinh, ALS's newly built document warehouse in Gia Lam – Long Bien also meets with Vietnam department of state records and archives management's standards in safety environment for storage document and secure measures to keep the intactness of the records.
The warehouse is situated at 200/8 Nguyen Son road, Long Bien district, which is heavily concentrated many export/import businesses. The location of our document warehouse also in the main traffic axis from suburban or Noi Bai international airport to Hanoi's urban areas, this gain the advantages of optimized routes and shorten delivery period for every immediate requests from businesses.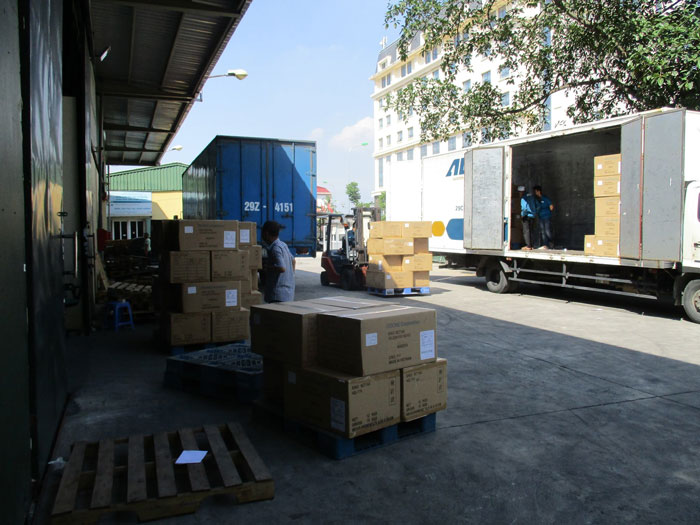 Customers now have more choices in choosing document warehouse with suitable locations for your businesses. ALS will suggest the most cost-effective options based on your business's location.
All of our document warehouse in Gia Lam – Long Bien or My Dinh connected to mutual management system, customers can easily manage their documents in both warehouses (if any) and supervise in real-time manners.
The benefits of ALS's document warehouse system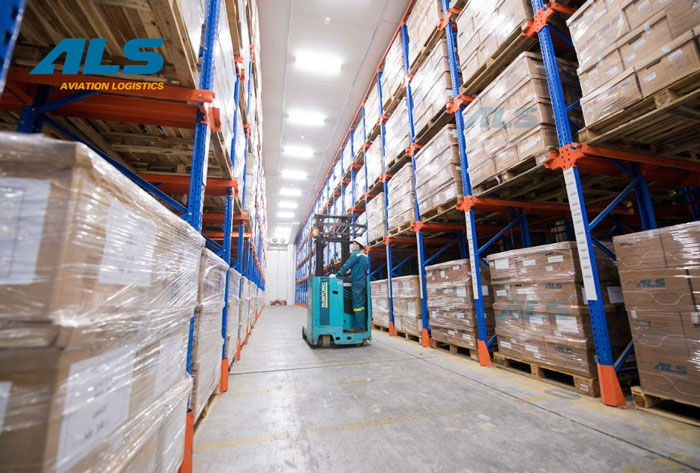 Safe and secure measures: Security camera 24/7, only authorized visitors by the businesses can reach to specified area based on business's provided personnel jurisdiction.
Suitable location: Our document warehouses situated in major hubs of Hanoi can reach out to businesses in 15 – 30 minutes by Express delivery time, instantaneous document extraction.
Flexible services: Based on the business's demand in leasing document warehouse by pallets, document boxes (carton/sheet metal types), cells, shelves or other methods
Optimized storage environment: Our warehouses are designed to keep documents safe in suitable temperature range from 20 – 25 celsius, less than 70% humidity, scheduled fumigations.
Fast document extraction: The documents are managed by INFOR system, customers can supervise and search for desired information only few seconds away, retrieving desired documents in less engagements.
Cost-effective solution: In exchange for Hanoi's office leasing price from 10 – 20 dollar/m2, business can save up to 20 – 30m2 of office for less-than-a-dollar price per document box (equivalent to 0,64 dollar).
Currently, ALS have special offers for first time customers to try our document storage services. If you are:
Looking for suitable document warehouse in Gia Lam – Long Bien area
Finding solution to optimize expenses for physical documents
Searching in-dept consultants about methods for management, extraction information inside of the warehouse
If so, please don't hesitate to contact our experts for free-of-charge consultants at:
𝐀𝐋𝐒 – 𝐓𝐡𝐞 𝐋𝐞𝐚𝐝𝐢𝐧𝐠 𝐨𝐟 𝐀𝐯𝐢𝐚𝐭𝐢𝐨𝐧 𝐋𝐨𝐠𝐢𝐬𝐭𝐢𝐜𝐬
Email: contact@als.com.vn
Hotline: 1900 3133
Website: https://als.com.vn/
Fanpage: https://www.facebook.com/als.com.vn