"Development of corridors for waterways and logistics in southern regions" project is expected to be negotiated and signed agreements since May 2022.
According to Waterway Project Management Unit (Vietnam Ministry of Transport), the project is hasten up for possibility research by advising units to meet with agreement milestone from May to November of 2022.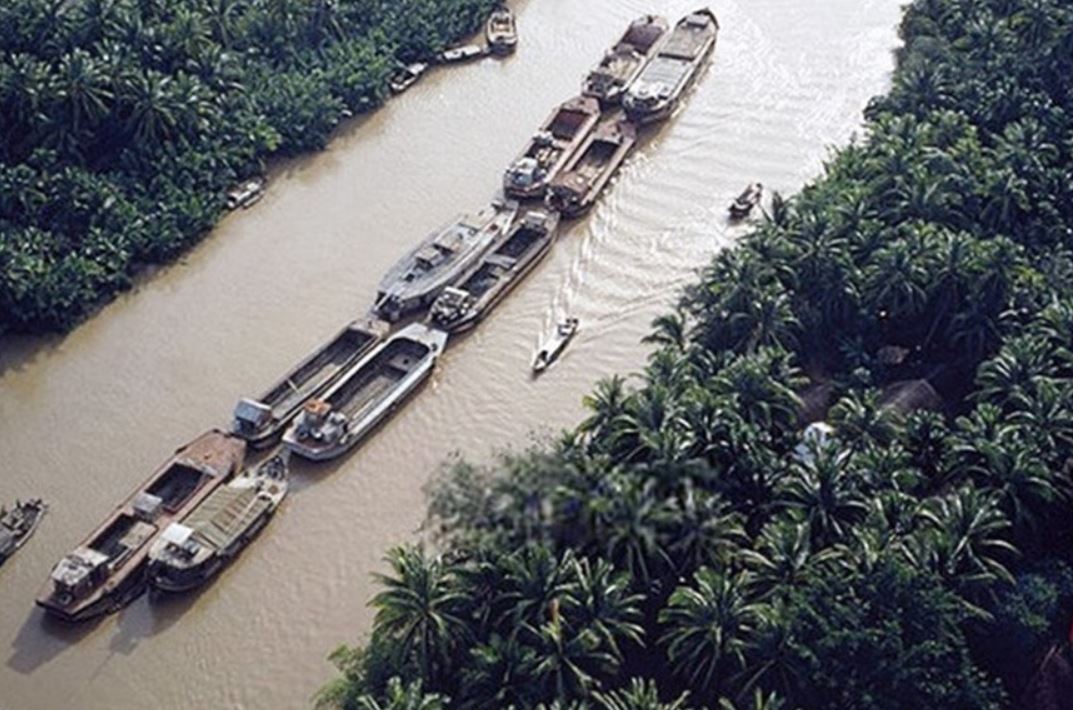 The suggestions have been approved by prime minister in June 2021 with total investment capital nearly 4000 billion VND sourced from World Bank, official development assistance (ODA) of Australia government and domestic counterpart fund.
Currently, the operations of updating the possibility report and environmental - social safety documents is being urgently implemented by advising units with the ODA fund of the Australian Government.
Draft documents on environmental and social safety have been approved by the World Bank (WB).
The main objective of the project is to invest and renovate synchronously river routes and canals through 8 southern provinces and cities, including: Ho Chi Minh City, Can Tho, Vinh Long, Ben Tre, Tien Giang, Long An, Dong Nai and Ba Ria-Vung Tau, the main purpose is developing two southern inland waterway transport corridors: East-West Corridor and North-South corridor to develop waterway transport, embankment protection of river routes and canals, contributing to socio-economic development in the southern region.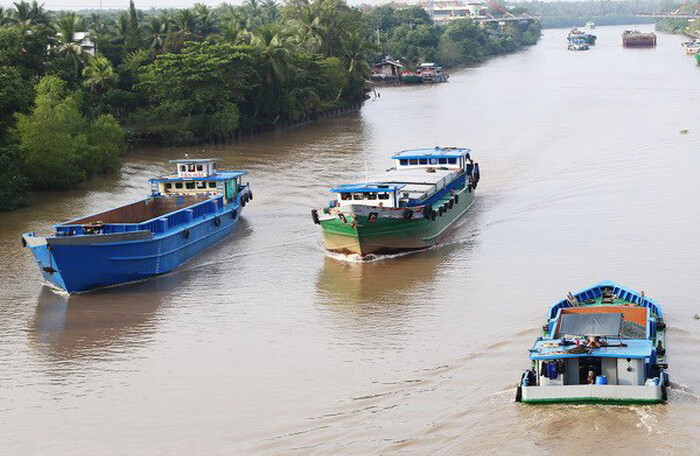 Specifically, the East - West corridor within the project scope has the length of 197km, including river routes and canals: Song Hau - Tra On - Mang Thit - Co Chien - Cho Lach - Tien river - Rach Ky Hon (through Cho Gao canal); Rach La - Vam Co river - Nuoc Man canal - Can Giuoc - Soai Rap river.
After complete, the routes in East - West corridor will reach grade II inland waterway technology (3.3m deep, channel bed reached 55-75m wide), suitable for self-propelled waterway vehicles up to 600 tons and third class container ships, operating 24/24h; Self-propelled ships of up to 1,500 tons which gaining advantages of the high tide to circulate.
The North - South corridor has the length of 82km, including rivers and canals: Dong Nai - Nha Be - Long Tau - Dong Tranh - Tac Cua - Go Gia - Thi Vai.
After upgrading, North - South corridor reaches synchronous depth of 7 meters, channel bed width of 90m to accommodate vessels up to 5,000 tons and Fourth class container ships for convenient circulation.
The objective is to develop container transport connecting seaports in Binh Duong, Dong Nai connects with Ho Chi Minh City seaports and Cai Mep - Thi Vai port cluster.
It is expected that the negotiation and signing of the project agreement will be completed in 2022. In the period of 2023-2025, the further steps will be completed, including the technical design, site clearance and resettlement, contractor selection.
From October 2024 to June 2026, construction and completion, handing over the work and putting project into operations.
Source: Internet