Upon integrating Vietnam's economy more opening up to the world and especially the ASEAN economic community, human resources in the logistics industry are required more attention to develop along with upcoming FTAs, according to Mr. Nguyen Hong Dien, Minister of Industry and Trade.
At the Vietnam Logistics Forum 2021, taking place on December 14, Mr. Dien said that the logistics industry is considered the "blood vessels" of the national economy, playing an essential role in connecting and supporting socio-economic development.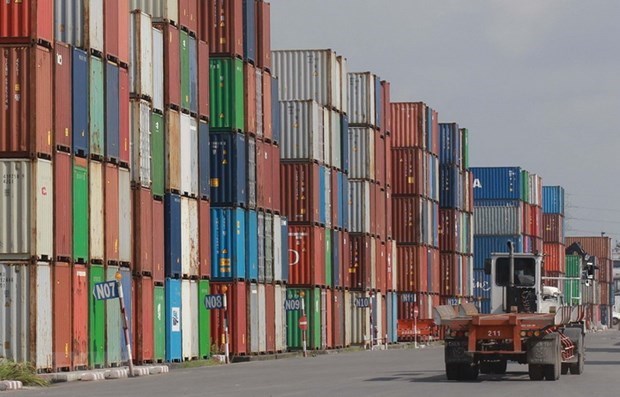 Vietnam's logistics market is assessed as a potential market that can grow stronger by international businesses and organizations, especially when the covid-19 pandemic is under control and production activities are restored.
According to the Minister, Vietnam's logistics industry has recorded rapid growth in recent years with an average rate of 10-15%, which reaches the needs of domestic and foreign customers, contributing to boosting the development of national trade turnover at double digits within 11 months of 2021.
However, the Minister of Industry and Trade also pointed out some weaknesses of the industry, including low competitiveness index, high costs, a limited degree of association between import-export enterprises with Logistics service providers.
Sharing the same view, Mr. Tran Tuan Anh - a Politburo member and Chairman of the Party Central Committee's Economic Commission, said digital transformation speed in logistics is slow. He also described that the human resource qualifications are weak and insufficient, which can only meet 10% of the market's demand.
The Chairman of the Central Economic Commission also emphasized the need to find solutions to maintain the supply chains of goods and services, change mindsets to catch up with new world trends, creating breakthroughs to promote socio-economic recovery in the period 2022-2023.
VLF is an event annually hosted by the Ministry of Industry and Trade. The forum aims to promote the development of logistics services, creating connections between the logistics industry and manufacturing, import, and export industries. The conference's also a venue to exchange and update information on urgent issues related to the logistics industry in Vietnam and the world.
source: VNA