In the logistics chain, like any industry field, there are appearances of concepts to update and keep up with practical activities which are more effective for businesses. Let's try to learn some supply chain concepts with ALS today:
1. What is 1PL?

First-party logistics (1PL) service provider is a company or person who needs to have their own goods transported from place A to place B. The term first-party logistics provider is also used to stand for shipper and consignee. For example, a company that wants to self-manage logistics supply chain including manufacturing, importing & exporting, warehousing, distribution, etc., in the international commerce field. Anyone having goods moved from the amount of distance is considered to be a first-party logistics provider. The 1PL is the basic level of logistics chain management which was applied from old time till now.
2. What is 2PL?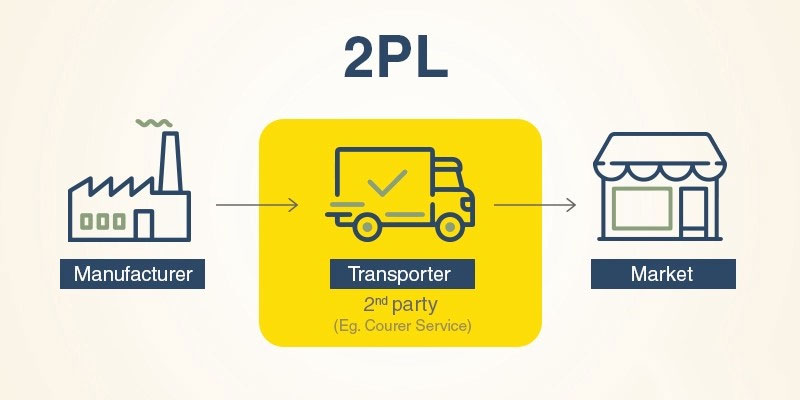 2PL refers more widely to transportation appearance. This level mentions particular vehicles to move goods such as rail, road, sea or air. Even though 2PL is more innovative and specialized than 1PL, it is quite simple with single operations for logistics supply chain services. 2PL only takes one stage in the logistics chain. 2PL is the management of traditional activities such as transportation, warehousing, customs procedures, payment, etc.
3. 3PL (Third-party logistics services )
3PL (Third-party logistics services ) is a firm or person who manages and performs logistics services on behalf of the shipper in several stages. 3PLs are activities performed by a logistics service provider on behalf of the customer based on annual contracts or unusual requests.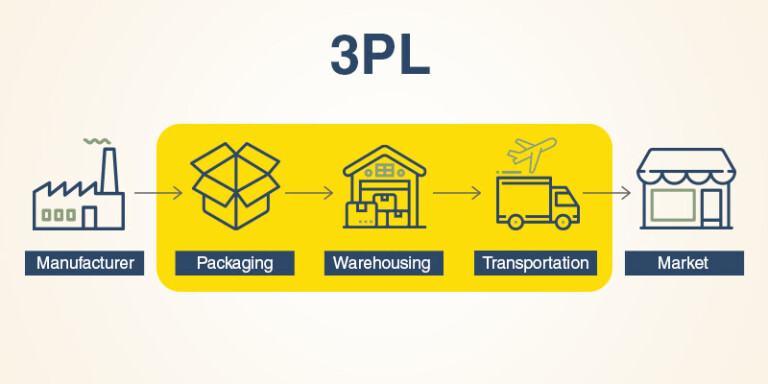 For example, 3PL providers could carry out export procedures on behalf of the consignor, implement customs clearance documentation, bring goods to the specified destination, etc. 3PL may include different services, which are more linked and integrated during the whole process.
4. 4PL (Fourth logistics service provider)

4PL (Fourth logistics service provider) is a firm that can integrate and connect diversified resources, potential and technical facilities with other organizations to design, build and operate logistics chain solutions. 4PL is the management and implementation of complex logistics activities such as resource management, control coordination center, architecture functions and integrated logistics activities.
The 4PL is related to the 3PL but more developed. The 4PL services cover more activities, including 3PL operations, information technology services, and business process management. 4PL is considered a unique contact point. The distribution chain's administration, aggregation of all resources, and supervision of 3PL functions are performed to reach the global market, strategic advantage. And lasting relationships.
5. The difference between 3PL and 4PL logistics
Basic features of each level itself makes the difference. These mentioned below could point out some certain differences between 2 concepts:
3PL
4PL
Size business of customers
Medium & large sized scale
Small & Medium size scale
Main target
Optimizing and integrating to offer the most suitable logistics solutions for customers in line with customer's overall vision
Focusing on maintaining routine operating stably
Asset ownership
Able to own some key asset and facilities such as trucks, warehouses, etc
Generally don't typically own assets.
Coordination
4PL companies can effectively coordinate the activities of 3PL providers.
Transaction value
Often provide the highest level of logistics services for a great value in long run
One-off transactions.
Connect point
Maintaining a single point of contact for every business' supply chain
Customers need to manage certain aspects of the supply process internally
ALS rises to the challenge of understanding our customers' needs and providing customized solutions to help you succeed. Contact ALS today via 19003133 (email: contact@als.com.vn) to learn more about our services or ask any questions.