1. What is a Cold Storage Warehouse
A cold storage warehouse is storage designed with specific environmental conditions to keep goods safe at appropriate temperatures. These warehouses usually look like any other warehouse from the outside but differ in their internal environment.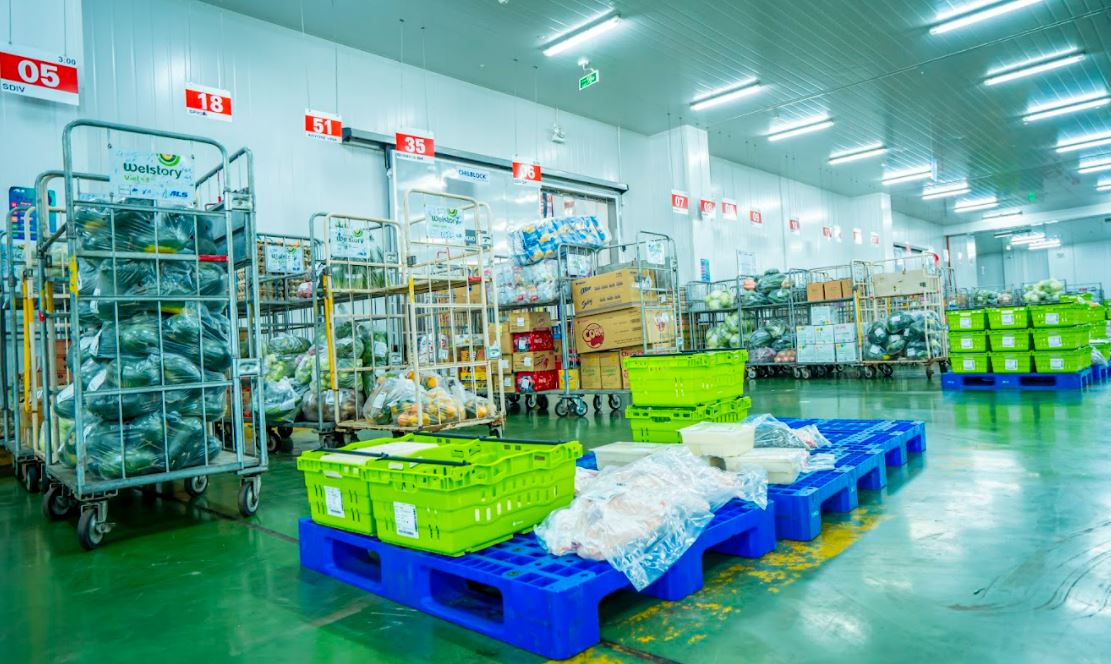 Some cold storage warehouses have such extreme conditions, depending on types of goods and customer's needs. Cold storage warehouses also can be designed in different forms based on the requirement. As such, it is an essential node of food supply chain logistics and other industries.
2. What Does a Cold Storage Warehouse Store?
There are three cold storage segments, including deep frozen storage (from – 30oC to – 28oC), cold storage (from – 20oC to – 16oC) and cooling storage (from + 2oC to + 4oC).
The demand for cold storage facilities in Vietnam is high, especially in food, cosmetics, and vaccines. These kinds of goods are often ordered to be stored in a cold storage warehouse. Otherwise, as Vietnam is the third-largest seafood exporter globally, the seafood sector also plays a significant market share in the cold storage warehouse.
During the pandemic of Covid-19, vaccines also show the necessity to be served with a vast amount. Also, desired temperatures conditions for brand new types of these vaccines are the concerns.
3. Benefits of a cold storage warehouse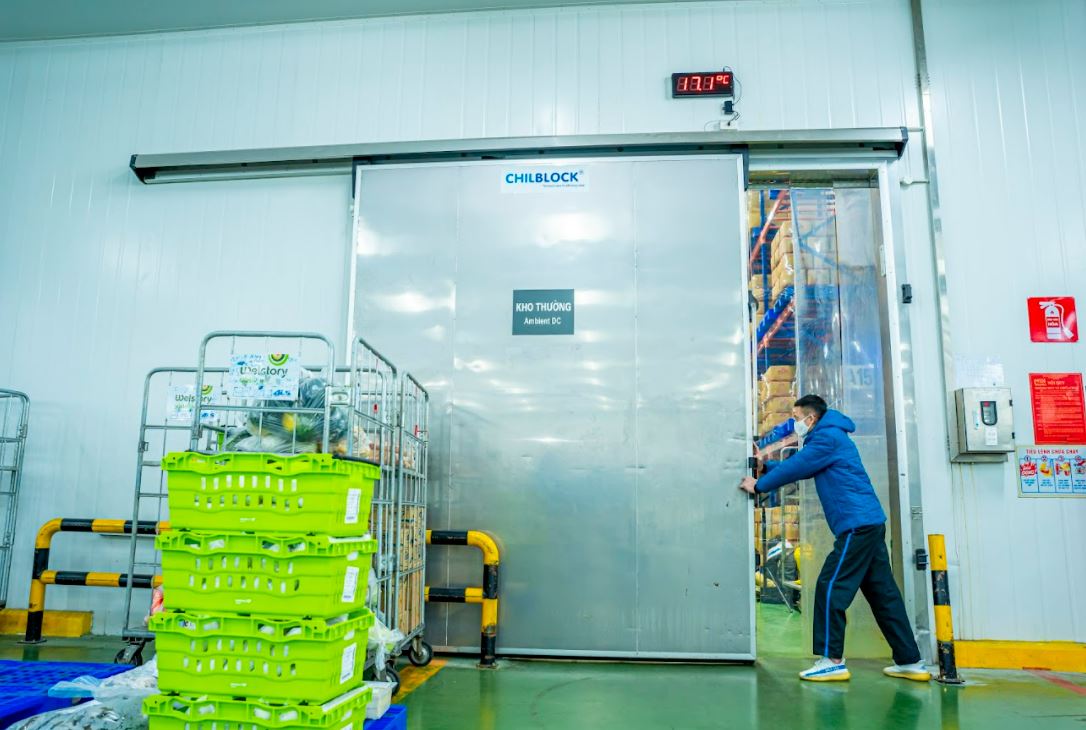 3.1. Quality guarantee
A cold storage warehouse keeps goods safe from any spoilage is a considerable task. If cold storage warehouses did not exist, manufacturing companies would have to bear a huge loss as most manufacturing centers are not near the end destination.
3.2. Cost efficiency
Centralizing cold storage warehouse systems helps enterprises to reduce not only space but also cost. Imagine if every company had its own cold storage warehouse – such centers would consume a lot of space and money. Companies can smartly use their time, money, and area with optimum efficiency by outsourcing cold storage warehouse services.
3.3. Smoothen logistics supply chain
Logistics is the whole process of delivering manufactured goods to the end consumers. It consists of a lot of procedures such as manufacturing, delivery, etc. Warehousing is a part of the chain and streamlines the whole process. The cold storage warehouse acts as a vital key by providing short-term storage of goods.
4. List of Cool Storage companies in Vietnam
With the expansion of the logistics industry, the need for cold storage warehouses has increased. There are several cold and cool storage companies in Vietnam, which must mention ALS warehouse limited company and other subsidiaries of ALS corporation. We own cold storage warehouses in bac ninh, Ha Noi. And now we are planning to expand more to develop professionally in the cold and cool supply chain, including storage and cold delivery.
As a cold storage warehouse service provider in Vietnam, ALS is proud to become your trusted partner. So, don't hesitate to connect us to solve your cold storage warehouse problems via: Email: contact@als.com.vn