ALS is an experienced agent in providing cold storage for food preservation to supermarkets, restaurants, warehouses, kitchens, businesses,... in Vietnam. ALS currently owns a cold storage system following international standards.
1. Cold storage for food preservation of ALS
ALS's cold storage system is currently located in Hanoi, Bac Ninh, and several neighboring areas. The total available cold storage area is up to 5,000sqm and is expanding further to serve customers' needs better.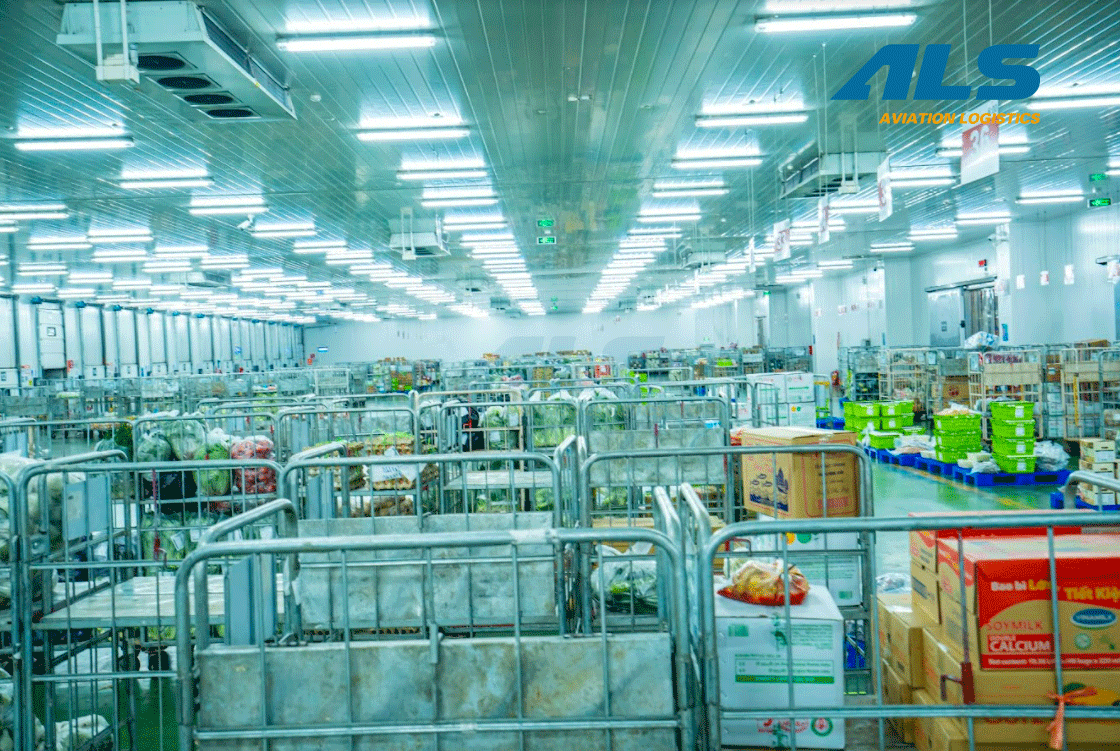 These cold storages are all-new built, invested with modern equipment, and apply advanced temperature and humidity control technology to help ensure ideal conditions for food stored in the warehouse.
Foods are classified as:
- Fresh products: meat, seafood, vegetables, tubers, fresh fruits, etc.
- Packaged and preliminarily processed products: canned food, jam, dried, pickled, etc.
The temperature range is always be adjusted between - 20 degrees Celsius to 20 degrees Celsius, humidity below 50% (or can be adjusted to the required temperature with private rentals).
ALS's cold storage system is adjusted for each zone. For example, there are cool storage, frozen food storage, seafood storage, etc.
2. Outstanding advantages of ALS food cold storage system?
ALS cold storage has a large capacity offers diversified requirements simultaneously as numerous businesses.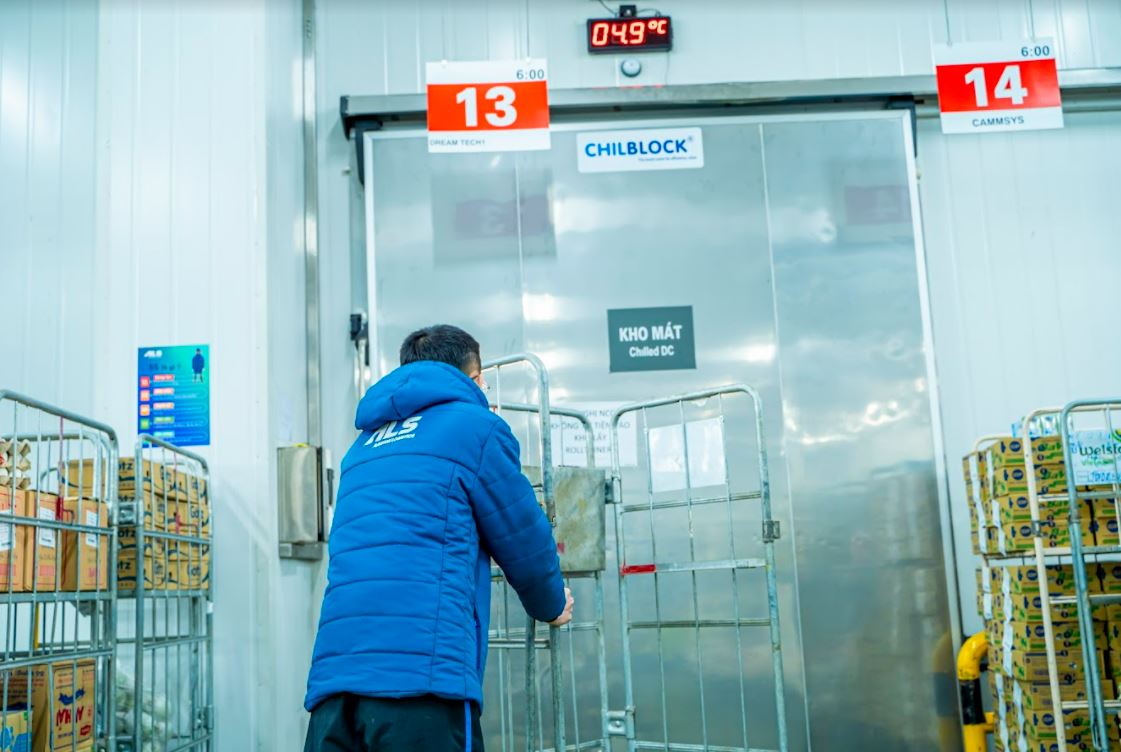 - The operation process is strictly controlled. Each type of goods is classified and exploited in zones within suitable conditions.
- Import and export management activities are carried out accurately by an optimized IT system.
- Temperature and humidity are always controlled automatically 24/7, with staff periodically checking to ensure optimal storage conditions.
Besides, ALS is also very flexible in offering food storage services. Customers can consider short-term/ long-term leases following their own demands.
3. Cold storage for food preservation in Hanoi and Bac Ninh in Viet Nam?
Depending on ​​their operation and distribution channels, companies can choose suitable ALS's locations for food preservation at:
- Hanoi: ICD, No. 17 Pham Hung Street, My Dinh 2 Ward, Nam Tu Liem District, Hanoi.
- Bac Ninh: Lot CN20-03, Yen Phong Industrial Park, Dong Phong Commune, Yen Phong District, Bac Ninh Province.
If you need more support information about cold storage services for food preservation, you can contact us at 1900 3133 or contact@als.com.vn.